Apex legends is one of the popular battle-royal games which introduces unique features to engage more gamers, subsequently increasing its craze among youngsters.
We all know that there is always a rush between gamers to reach on the top of the leaderboard. Becoming Apex legend pro is not an easy task. With the increase in levels comes the increase in difficulties!
For better audibility during the game, an appropriate set of gaming headphones is crucial. Make sure your headphones are in over-ear form to increase sound isolation. For interruption free gaming, search for extended battery life in headphones. Prefer water and sweat resistant headphones for durability.
In most of the games, a voice chat feature is provided for contacting team members. In Apex legends you can directly ping them, so the need for a voice chat feature is not so necessary here.
The following headsets mentioned below are some choices of your famous apex gamers.
LOGITECH G935 WIRELESS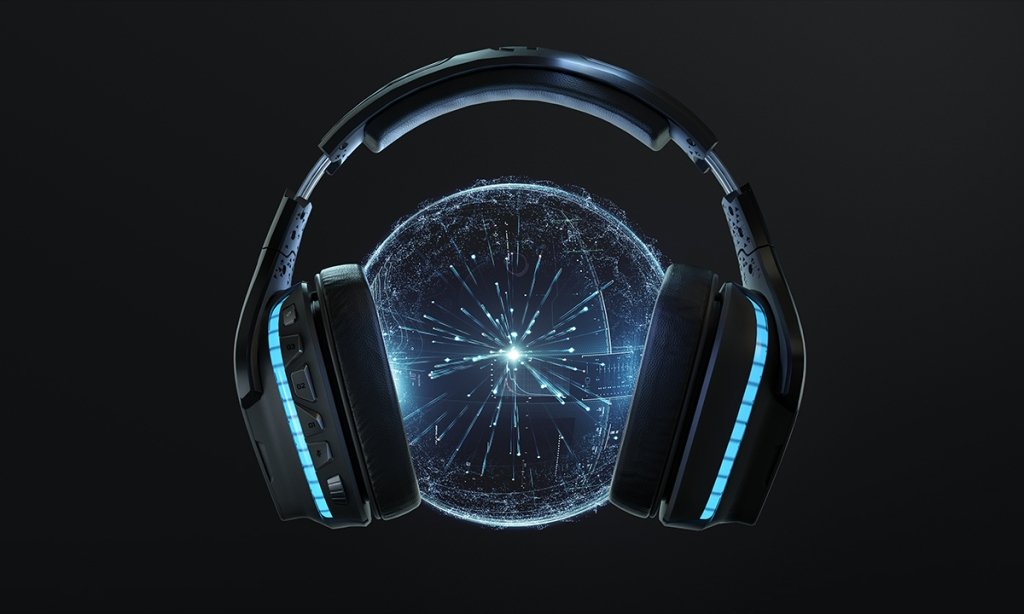 Logitech G935 Wireless 7.1 Surround Sound Gaming Headset is a lightweight PC gaming headset that comes with a 50mm Pro-G audio driver made from a hybrid mesh material that clears out unwanted noise. With an over-ear headphone design, that makes it comfortable for playing games continuously for multiple hours. The frequency response is between 20hz to 20khz which provides uniformity in the sound. It gives 12 hours of power on a single charge. Usually, gaming microphones have 3.5 mm audio jacks but here you get a 6 mm boom mic that allows the voice chat feature. Logitech G935 wireless have neodymium magnets inscribed in it that are lighter in comparison to ferrite magnets which are usually used in headphones. These magnets enhance bass and make high notes audible. The inbuilt mic can be positioned accordingly and is capable of reducing background noises for a thrilling and lifelike experience during the game. It has stereo speakers that provide sound from different channels for rich sound quality. It supports Dolby digital which means it can enhance the sound quality by allowing six different audio channels at a time.
For improving the surround sound experience you can install Logitech G hub software.
A USB receiver, a charging cable and a 3.5 mm audio cable will be included with the headphones. This audio cable will facilitate you with connection from other audio sources for having stereo sound quality.
CONS
Not sweat/water resistant
No Bluetooth availability
Not truly wireless
Detachable cable not provided
No active noise cancellation feature
Not compatible with PlayStation
LOGITECH G432 WIRED
Logitech G432 Wired 7.1 Surround Sound Gaming Headset has large 50 mm audio drivers that produce detailed sound. The material is made up of plastic entirely. The headphone is in overhead form for better sound isolation and wired thus it is compatible with PC, MAC, gaming consoles, PlayStation 4, Xbox One and on mobile devices. Your gaming experience is enriched with advanced DTS headphone:X 2.0 surround sound that creates precise sound with the help of G hub app. It supports the 7.1 surround system that is updated with soundscape technology. Combined with a 6mm unidirectional microphone with volume dial enable to adjust volume easily when connected to any device. The unidirectional mic helps to get clear sound during command over mic. Flip to mute boom mic allow to control device accordingly. The ear pads are made of foam covered with leatherette and can be rotated up to 90 degree. This headset is capable of handling higher frequencies and mid-range frequencies. The sound of gunshots or explosions are clear and enhanced when introduced to stereo setup creating an immersive gaming experience. The sound pressure is 107db/mw which is quite impressive. Logitech G432 is highly affordable.
CONS
Poor bass response
Not availability of programmable lightening like in G935
Unavailability of memory foam padding
STEELSERIES ARCTIS PRO WIRED
SteelSeries Arctis Pro Wired DTS Headphone:X v2.0 Gaming Headset is an over ear gaming headset that creates the 3D audio gaming environment. The outer design is made from steel and aluminium alloy for perfect fit during long marathon gaming sessions and looks classy too. The Ear cushion material is made from a moisture resistant fabric to control sweat. Designed especially for PC, the headphones are also compatible with PlayStation4, Nintendo Switch, Xbox one and mobile phones. Providing frequency range between 10- 40,000 hz for better sound uniformity. The DTS headphone: X v2. 0 surround sound helps to create advanced three dimensional surround sound audio that makes you feel you are inside the game! There is a built-in boom microphone for studio quality voice clarity and separation of ambient noise. It works great even at louder environments and control inline volume. Perfect bass accuracy is delivered through headsets. The mids and treble can be controlled by switching off dynamic range compression in settings. The DAC feature makes use of in-built EQ to make adjust sound on the fly. During chat audio you can control the volume just through your fingertips and the headset is capable to sense directional audio and footsteps of enemies in the game. Channel mixing is supported. You can customise features through the software. As it is wired there is no issue of lagging. The box of package includes headsets, USB chatmix dial, Main headset cable, 4- pole 3.5mm adapter, microphone windscreen. USB chatmix gives on the fly control in game audio.
CONES
Not availability of talk- through
Active noise cancellation is not present
Not water resistant
STEELSERIES ARCTIS 5 WIRED
SteelSeries Arctis 5 Wired DTS Headphone Gaming Headset is popular among apex legend gamers. The headphones are provided with special S1 drivers for ultra-low distortion and balanced sound. The design is modern with provided customization features via companion software. The steelseries engine 3 software also provides audio customization features where you can tweak your EQ, set microphone settings, prism RGB illumination for creating effects in your steelseries gear. The inbuilt microphone that provides deep bass and noise cancellation features because of its bidirectional nature is appreciable. The soft air weave material for ear cushions and ski- google headband that helps you to enjoy gaming continuously for hours without any discomfort. A mute toggle is provided on ear cups for easy access. Mic is easily retractable provided with 360 degree of precision audio. Designed for PC gaming and can be supported on PlayStation or any other devices, it provides you with a USB chatmix dial for volume and chat audio, 4pole adapter, detachable cable of 3 metres in length. The total harmonic distortion is less than 3 percent and thus you get a good treble response. Frequency response consistency is average. Virtual surround sound system is also average.
CONS
Noise isolation feature is not provided
The design is comfortable but not portable
Talk through feature is not present
TURTLE BEACH RECON 200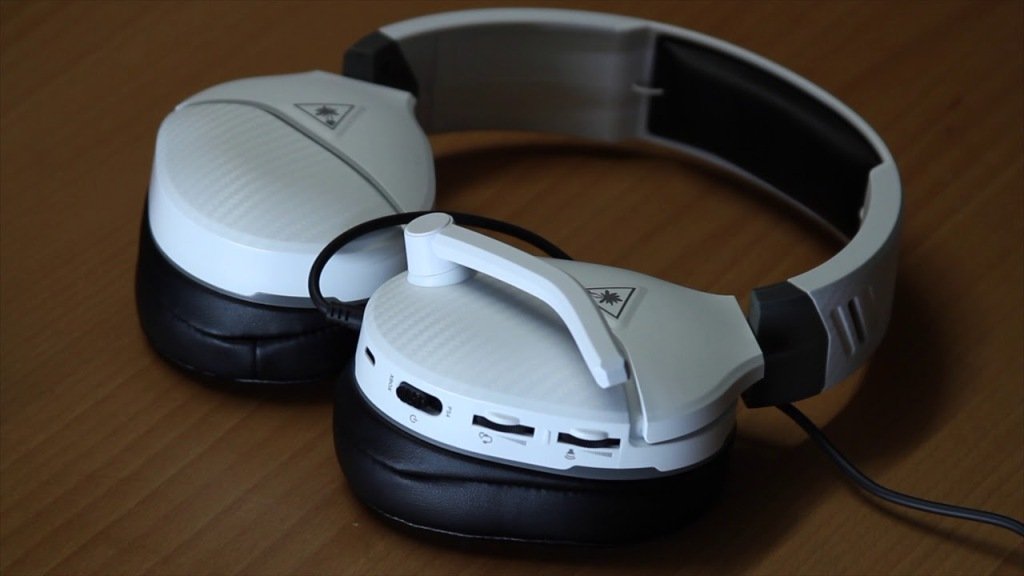 Turtle Beach Recon 200 Amplified Gaming Headset is a wired gaming headset popular among gamers because of its high sensitive microphones that deliver high quality sound. It supports Xbox One, Xbox series and PlayStation 4, PlayStation 5, and other mobile devices too. Powerful amplified sound is delivered continuously for 12 hour of gaming. The design is metallic with synthetic leather wrapped memory foam cushions in ear cups for comfort. You can control volume through the volume dial present over it. The mic is omnidirectional provided with retractable cable for individual adjustments. There is a rechargeable battery of lithium polymer that needs less charging and works for multiple hours. It is well optimised to bring the windows sonic features in headphones when connected to Xbox. It is Dolby supported that is mostly required by gamers creating sound from multiple audio channels. Proper sound isolation is provided and it provides accurate audio localisation because of its Passive noise isolation feature. It too has an inbuilt microphone of 40mm drivers inscribed with neodymium magnets. The microphone deep base feature is for accuracy in sound.
CONS
Channel mixing is not supported
No talk- through feature
Microphone is not detachable
Not compatible with turtle beach audio hub software for customization features.
Surround sound support is not present
CONCLUSION
The above mentioned microphones are affordable and mostly recommended by gamers.
You can choose the one which fits into your priority. If you need software customization features then go for steelseries arctis 5 wired. You will get a good sound quality in almost every headphone mentioned above. But if you want high bass and good treble accuracy then go for turtle beach recon200 or steelseries arctis pro wired.