Given in this post, are some of the best headphone's brands that are there in the market, today, in 2023. Come, why don't you read all about it here?
It is safe to say, that the pandemic was a blessing in disguise for the headphone production market. During the last three years, 2020 – 2023, we have seen a massive jump in the manufacturing activity of headphone manufacturers.
They seem to be working overtime, and even some new names have joined into the fray, adding to more competition, in an already competitive market. Though the headphone market has some oldies like Bose, and Sennheiser, who has been in operation for several decades now, what about the newbies?
Can they add some flavor to an already robust market? Besides, most of the headphone models are changing with the influx of earbuds and earphones. We choose factors like comfort, audio quality, noise isolation, and pricing as our main criteria before choosing the brands.
Best headphones brands
To find the best headphones brands, we have evaluated around 50 brands closely, and have narrowed to the top 12 headphone brands. We will discuss about some of the best headphone's brands in the market, and why we think they are the leading companies in the industry.
It is evident that these makers have something unique in their production process that sets their flagship products apart from the rest of the competition. Having said that, their models provide you with the best in audio performance.
Please note that we haven't ranked them in a specific order. Without further ado, let us read to find out more about the best headphones brands in the market, today.
1. Sony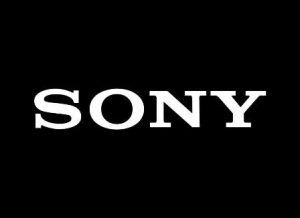 Sony Corporation is no stranger to the headphone market. Founded in 1946, they are headquartered in Minato, Tokyo, and began their journey as an electronics product maker, making televisions, cassette players, Walkmans, and so on.
Today, they are popular because of their number one seller, the Sony WH-1000XM5. But it is priced very high almost at $390. You may find some discounts on it during the sales period. You can find most of their headphones quite affordable, and expensive top-end models as well.
Their models are known for their comfort, audio performance, and opulent design. Besides, they come with a good boom microphone that produces eloquent speech capability and clarity. We also liked their earbuds, which are quite popularly used among those that want flexibility.
However, most of the headphones are not durable and tend to come with poor build quality, which could be its undoing. Besides, some of the models are quite ridiculous, feature-wise. We don't understand their motive itself.
Having said that, you can't have a top-ten headphone list without mentioning Sony. We are confident that the maker can produce some headphone serial killers in due time. The best is still yet to come from them.
2. Bose

Bose, though based in Germany, was actually founded by an Indian electrical engineer, Bose. Hence, the name Bose. Having said that, the maker has this unfortunate reputation of being known as an overpriced manufacturer.
Some of their models are priced more than $1000, which we feel is quite ridiculous. However, their sound quality and noise isolation are something that has to be experienced at least once in a lifetime.
We feel that they are suitable for audiophiles and sound experts. Those who want to experience true audio quality might want to try out this model. Their QuietComfort series models are popular and used among most users.
Though they are not a powerhouse headphone brand like Sennheiser, and Sony, they do have the capability to produce stunning models. Most of the models are used by audiophiles, sportspersons, and others.
Did you know that they were the official headphones of the NFL? When you can afford their models, and want to experience true quality in sound, then you may want to choose one of their models.
3. Sennheiser
Sennheiser is next on our list. We feel that it is a strong contender for our first choice of headphones brands. However, you will have to read till the end to find that out. The maker is known for its flexibility in producing headphones, earbuds, and other headphone models.
We are certain that any music lover would have come across the name Sennheiser. It would be unbelievable if you had not seen anything from the maker. This is a manufacturer that is able to cater to the needs of users for all kinds of price quotes.
The Sennheiser HD 350BT headphones are one of its main models in the market. Though most of the other models have been able to make some noise among thousands of headphone enthusiasts globally.
You would be delighted to know that the brand has produced some of the top-ranked models in the market for the last decade. Moreover, they do not cost much either. You can find some stupendous models like the HD-600, and HD-700 for a good price.
Their models are known for their durability. They come with solid build quality, decent audio performance, and amazing noise isolation features. Most users have provided them with a better rating than any other manufacturer.
Of course, we have one of their most unique models, the Sennheiser Orpheus priced at $30,000. We are happy to note that the maker wants to produce a few more top-of-the-line products for the top-end headphone marketplace.
4. Audio-Technica
Audio-Technica is another notable name that we thought deserved a place on our list of the best headphones brands. The Japanese company was founded in 1962, in Machida, Tokyo. They have been in this business for several years now and have produced a wide range of popular audio equipment.
One of their main reasons for inclusion on this list is because they have a variety of options, in their respective categories. You have open-back audiophile headphones, closed-back, and a professional DJ model as well.
In our opinion, we felt that the Audio Technica ATH-M50XBT headphones are the main highlight. They seem to have something for everyone and are relatively competitive. It is ideal to point out that they are a good competitor to Sennheiser, and Sony, if we may.
Moreover, some of their headphones are priced affordably under $200. Did you know that their lowest model is priced at $20? We felt that the manufacturer is taking the path opted for by another maker, Beyerdynamic, producing consumer-focused models.
Their models come with a decent build, comfort, and audio quality. We can find most of their models in popular studios, gamers, and regular users as well. They are fine for everyday listening and are both less and more expensive.
5. Beyerdynamic
Beyerdynamic is next up for discussion on our list of the best headphones brands. Why this maker? Like Sennheiser & Bose, this is another German-based headphone manufacturer that was established in 1924.
This family-owned business is headquartered in Heilbronn and is popular because of its high-end headphones. We learn that the Germans seem to have a knack for producing some of the best headphones in the world.
They not only dominate the automobile market but the headphone segment as well. Their products come with excellent noise cancelation and audio quality. We noticed that their price range is between $50-$500, which is affordable, and expensive as well.
We can say that they are one of the very few consumer-market-focused brands to have made the leap successfully produce high-quality headphones on the market. They make headphones that are priced under $100 but sound like $2000 models.
The design, comfort, and sound quality are to be heard to believe. However, we may not be surprised to know that some readers might not have heard about the brand before. They launched a new logo in 2018, which was when market researchers knew that they are headed to a new dimension in headphone production.
Besides, the maker also has contributed its bit to the headphone industry by producing amazing software for evaluating hearing and audio output. Why not give it a try today, and find it out for yourself?
6. JBL
JBL is an American headphone manufacturer that was founded in 1946. Today, they are acquired by Harman, which has been purchased by Samsung. So, we may say that it is a South Korean-based company.
Why JBL? Well, they are currently ranked pretty high in the Bluetooth speaker market, which gives them the leverage that they are looking for in the headphone segment. Besides, the maker has the ability to produce competitive wireless headphones.
You may want to know that they are ranked higher than Focal, which is another popular maker. Most of their models are priced under $100 and have stunning audio quality in them. They also have sound signatures that are pleasant to the ears.
One of their popular models would be the JBL Tune 750BTNC headphones. It comes as no surprise that audiophiles nicely review their headphones. When you are looking for a model that provides you with decent sound production, then you may want to use it.
7. Bang and Olufsen
Bang and Olufsen, is another exceptional brand in the headphones list. We had to have this brand because of its popularity. It is an international design icon and is recognized worldwide for its headphones, top-notch speakers, and sound accessories.
We can say that it is because of the durable materials used, the cost of production, producing exceptional audio quality, to create for itself over the years. You will be glad to know that the headphones make use of natural high-grade aluminum, smoked oak wood, and stainless steel as well.
Once you place them on your head, it is as if you have placed something luxurious there. A solid example of that would be the Beoplay H8. The use of materials, and metal or leather is everywhere you look.
But it is lightweight. There have been some comparisons made between the Bang & Olufsen brand & Bose. If we take a look at some of the products, you will notice that they are similar in performance. This mainly depends on the listening criteria; you may prefer one over the other.
8. Grado
We have another sublime headphone maker on our list of the best headphones brands, Grado. Grado is known for their reliable models, though they are quite unknown to most parts of the world.
They mainly specialize in headphones and cartridges for Vinyl. They are a family-based business, headquartered in New York, that was founded in 1953. Surprising, isn't it? They have been in business for several decades now and have a long and illustrious history in the audiophile world.
Their headphones come infused with a unique design. Though they seem to be slim and uncomfortable, they are smooth and produce opulent sound performance. Some of their popular models include the Grado Labs SR80x & SR325x headphones.
They both are priced at $125 and $295 respectively. You will be amazed to know that some of their models can last for 20 years. We know certain audiophiles who swear by Grado models. Besides, they do not get damaged that easily, which is one of their main highlights.
We felt that they come with their iconic looks and are excellent-sounding headphones found throughout its range. When you are looking for headphones due to their amazing price-to-performance ratio, then you might want to go for it.
9. Bowers & Wilkins
Bowers & Wilkins (B&W) is another known name in the headphone world. They are a luxury headphone maker, whose models have transcended and broken barriers. These models can easily cost you around $1000.
The cheapest of them can be around $800. So, why are they so expensive, and why did we place them on this list of the best headphones brands? Just because a brand is expensive, it does not necessarily mean that they produce exceptional headphones.
B&W produces some of the world's most popular headphones and speakers alike. After all, you can find their speakers on some of the most expensive car models in the world like BMW & Audi.
The brand is synonymous with innovative sound technology. Besides, we personally prefer their amazing design. These models are constantly found in high-end studios like Abbey Road Studios, home to The Beatles.
We are stunned by the build quality and the design. They incur expenses in their manufacturing costs and want to make up for it, hence the high pricing. Moreover, according to their sound engineers, their sound performance could be one of the best in the market for the moment.
For example, the Px7 S2 is priced at £379 / $399 / AU$600. Luckily, this model's price has been reduced apparently for users. It is compared to the likes of costlier Focal Bathy, Apple AirPods Max, and B&W Px8.
So, is B&W worth your money? This depends on your expectation as it is definitely good enough but does lack some range in it. At times, the sound quality is somewhat flat, and you may be choosy about listening to higher-quality lossless streaming.
10. Beats by Dre
If you are in search of a luxury headphone maker, then we have a surprise for you in the form of Beats by Dre. Music producer Dr. Dre and record company executive Jimmy Iovine founded the company, and they have been an Apple subsidiary, since 2014.
Only time will tell whether the choice of selling their company to Apple was profitable for them or not. The good news is that their models are cheaper than most Apple models. For example, the Beats Studio Buds are $100 cheaper than the Apple AirPods Pro (2nd generation).
Though the sound performance of the Apple model is slightly better than the Beats model, there is a huge price difference that has to be taken into consideration. Besides, the headphone design and battery life are somewhat behind, otherwise making it an appealing choice.
This is due to the capabilities of the H2 chip. We feel that the audio quality of the model depends solely on your personal preference. We may want to add that the Beats headphones are good options for making and attending calls.
When you are somebody dealing with calls, then you can make use of them. Moreover, they come with water-resistant features in them. Most of the models like the Powerbeats, Powerbeats Pro, and Beats Fit Pro earbuds are water resistant.
11. SteelSeries
We come to another exciting brand in the form of SteelSeries, a Danish manufacturer. SteelSeries is similar to the likes of Logitech. Though we have not mentioned Logitech on this list of the best headphones brands for research reasons, we strongly felt that SteelSeries ought to be here.
Though Logitech has decades of experience behind them, their computer peripherals are their niche, not headphones. The SteelSeries have an impressive lineup with the Arctis models and are priced well too.
They are styled as SteelSeries and are a producer of gaming peripherals and accessories, including headsets, controllers, keyboards, mice, and mousepads. They produce some amazing headphones that are known for their durability.
Though the headphones have a balanced audio reproduction and solid microphones. We noticed that their models come built with unique ski-band headbands for comfort. They have a better control scheme, a stable fit, a quick-charging battery, and a better microphone.
However, there are some issues with the software that may cause compatibility issues. Besides, Logitech has more customization features than the SteelSeries Engine. But SteelSeries models stand out for their good comfort, solid performance, and great build quality.
12. Skullcandy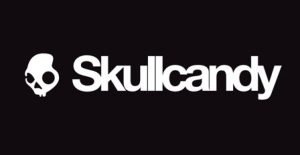 Our final headphone brand on the list is Skullcandy. Skullcandy is a good brand that produces exceptional quality earbuds with decent sound. The models are elegantly designed for users and marketed to the target demographics.
They are an American company based in Park City, Utah. They mainly specialize in the production of headphones, earphones, hands-free devices, audio backpacks, MP3 players, and other products.
We felt that the headphones come with a better companion app, a lengthy continuous battery life, and opulent microphone performance. Despite having no ANC, Skullcandy has better noise isolation passively than most other models with ANC on.
The models can be bought in several colors and are more affordable than Beats and Bose headphones. The audio performance of the models places these headphones with the others. Its over-ear design comes with soft earcups, and sublime frames are nice and light.
Final thoughts on the best headphones brands
This is it. We have ended our discussion on the best headphones brands and have decided that the winner is Sennheiser. It was close to one with other notable brand names like Sony, and Bose with a close second, and third respectively.
When you are looking for budget models, then we might suggest you go with JBL, Beats by Dre & Beyerdynamic. However, when you can afford luxury models, then we recommend that you try the Bang & Olufsen, and Bowers & Wilkins.
They produce the epitome of luxury for your listening requirements. Other brands have their own unique value to the headphone market. You can choose the model according to your budget requirements ranging from $100 to $2000.
Happy listening
Is Sennheiser the best headphone brand?
Yes, we can probably say that. That is because, they are undeniably, one of the most popular headphone manufacturers. The maker produces a wide range of models for a variety of users like audiophiles, runners, musicians, gamers, and more.

Their R&D is one of a kind, with sound engineers who know what they are doing and working with. Moreover, decades of working in the headphone industry give them the much-required experience.
Is Bose better than Sennheiser?
This is going to be a close call. They are both German brands, and it is no secret that some of the sound engineers may have changed hands over the decades. Perhaps, some secrets were revealed to the rivals as well.

Both have solid ANC or active noise cancelation features, and the headphones do a good job of canceling out noise in every range. But when it comes to the build quality, we feel that the Sennheiser models have a slight edge over the Bose models.
Is Sennheiser better than Bowers & Wilkins?
The Bowers & Wilkins brand is a top-end luxury maker. We cannot compare their models with the Sennheiser. However, some of the top-end models from Sennheiser can be compared if required.

In this case, we feel that the design quality and sound production of the Bowers & Wilkins might be slightly better than the Sennheiser. But they were expensive, priced at more than $800. So, if you have that kind of money, then you may go for Bowers & Wilkins.
Is JBL a good brand?
JBL produces some classic models. We say classic because of their design. When you look at the setup, it comes with a similar design & comfort quality. However, they are popular because the sound performance is fantastic and the affordable rate.
Is JBL better than Sony?
This is a tough one because Sony is much ahead of JBL solely based on experience. In this kind of field, experience counts a lot, and holds value. It comes as no surprise with the quality-induced headphones produced by Sony.

JBL has its own capabilities in design, comfort, and sound performance. Besides, they are much cheaper, priced under $100, than the Sony headphones which cost around $400. For Bluetooth headphones, you might want to choose the Sony model.
James Smith has always been intrigued by electronic products since his childhood. After his post graduation in electronics from a popular university, he decided to pursue a career in the electronics sector. But his calling for writing about these marvellous pieces of work got the better of him. That is how UBG was started. With a writing career spanning more than 12 years, James has worked on several hundred product reviews. During his free time, he like to spend time with his pet dog and relax in the swimming pool.