When you search for the best graphics card in the market, you may want to see AMD or Nvidia. The manufacturers are the best when it comes to producing graphic cards. The GPU is an important component for any PC or laptop.
You could be a gamer or user; having a decent GPU that can offer opulent image quality is essential for succeeding in your work. Today, we will take a look at AMD Radeon RX 6800M vs Nvidia GeForce RTX 3070 GPUs.
These are products to reckon with and form a compatible presence in the graphics cards market. The RX 6000M unit was produced from use on gaming devices. The RDNA2 GPUs come with tremendous AMD power used in the mobile, PC, and laptop gaming industry.
If you look at the name, it comes with an M as a suffix. That itself is a bold move because most of the rival's names come quite similar. It can be hard to distinguish one from the other model. Users who plan to purchase the AMD model might get confused into the Nvidia models.
The Radeon RX 6800M GPU is produced using Navi 22 silicon. It is the same element that is used in the PC model with the RX 6700 XT unit. Their specifications are also quite the same. They come with 40 compute units.
In contrast, the RX 6800M comes with a low game clock of 2300 MHz. The memory clock rate was reasonable, with a 16 Gbps figure. Readers will want to know that the AMD model is up against a heavyweight in the Nvidia GeForce RTX 3070 GPU.
For those who are not aware, AMD launched the RX 5700M last year, which was way too slow compared to Nvidia's GPUs. Today, it is going to be a tough ask for AMD. However, they have been moving slowly but steadily, hoping to make amends in the market.
They were able to release new GPU architecture in the new models that can help with several enhancements. Besides a new level of performance, it came with exceptional ray tracing, and tensor operations, and higher bandwidth.
Nvidia has already been on the scene for many years now. In 2014, they were able to produce something quite out of the ordinary in the form of the GTX 970 model. This lets you to enjoy a level of 1080p using higher settings for a cheap quote.
The same can be said about the RTX 3070 coming for a cheaper rate. It can't provide a similar experience as the GeForce RTX 3080 or the RTX 3090. You do not have to pay close to $1000. We have mentioned the winner of the review at the end of the post.
AMD Radeon RX 6800M
Nvidia GeForce RTX 3070

PROS

PROS

The GPU has 16GB of VRAM that is good for the future.

The model has rage mode and SAM.

Its performance is undoubtedly way better than the RTX 3070.

It is exceptionally sublime for 1440p and 4K gaming usage.

The unit is quite affordable in the market.
The model is infused with mature ray-tracing ability.

The GPU has DLSS for playing games.

It can easily manage 1440p and 4K performance.

It is cheaper than the RX 6800 model.

The power draw is comparatively lower.

CONS

CONS

The GPU comes with a better power capability.
It comes with only 8GB of VRAM.
| SPECIFICATIONS | AMD Radeon RX 6800M | Nvidia GeForce RTX 3070 |
| --- | --- | --- |
| Name | AMD Radeon™ RX 6800 16GB GDDR6 PCI Express 4.0 Gaming Graphics Card | NVIDIA GeForce RTX 3070 8GB GDDR6 PCI Express 4.0 Graphics Card |
| Maximum Digital Resolution | 8K (4320p) | 8K (4320p) |
| Advanced Graphics Rendering Techniques | RIS (Radeon Image Sharpening), Ray tracing | DLSS (Deep Learning Super Sampling), Ray tracing |
| GPU Clock Speed | 1815 megahertz | 1.5 megahertz |
| GPU Boost Clock Speed | 2105 megahertz | 1.73 megahertz |
| Video Memory Capacity | 16 gigabytes | 8 gigabytes |
| Type of Memory (RAM) | GDDR6 | GDDR6 |
| Maximum Number of Displays Supported | 4 | |
| Interfaces | PCI Express 4.0 | PCI Express 4.0 |
| Warranty | 2 Years | 3 year |
PERFORMANCE
Let us now read about the performance of the AMD Radeon RX 6800M. Can it match with the Nvidia GeForce RTX 3070 graphics card? AMD has been on a leveling spree manufacturing products that combine with some of the best elements.
The Radeon RX 6800M GPU is a worthy competitor to any of the GPUs sold in the market. This is why. It manages to produce outstanding numbers if you look at it, performance-wise. The model was able to go a notch higher than the RTX 3070 unit.
It tends to fall back when you push towards the 1080p zone, but sadly, they also get irked a lot when you play at the 1440p. So, professional gamers might not be too pleased about this development.
The unit is suitable for top-end games on smartphones and laptops. It utilizes close to 2500 shaders, more than 60 ROPs, and 150 TMUs. The setup is quite similar to RX 6700 XT PC. In some cases, you may not even note the difference.
You can notice that the memory connects to the memory clock of 12GB effortlessly. You will be delighted to know that it comes with the 96MB Infinity Cache. They have mentioned that the model has a 2.3 GHz game clock.
It gives you a TDP of 145 Watt. The number tells you that the unit is quicker by more than 10% than the RX 6700M GPU. We can say that the performance of the unit is quite close to the RTX 3070 and 3080.
We would like to mention here that the Navi 22 chip is produced at TSMC. Its software comes infused with the AMD graphics card drivers to tweak and improve the game's performance. You need to make use of the AMD GPU to find its true potential.
The Nvidia GeForce RTX 3070 though priced on the higher side, comes with spectacular elements in it. Its performance and gameplay are stunning at 4K; they have a high framerate at pretty low resolution.
Gamers who want to play games at 1080p, not reducing the settings, might consider it. During testing on top-end games like Red Dead Redemption 2 and the like, the GPU was tremendous in performance giving close to 74fps at 1080p and the MSAA moving up a notch.
The graphics card unit can shine even in Grand Theft Auto, showing you, its capability. Those of you keen on more performance might not be impressed with the RTX 3080 GPU. They provide you with the kind of performance that you can expect from a graphics card.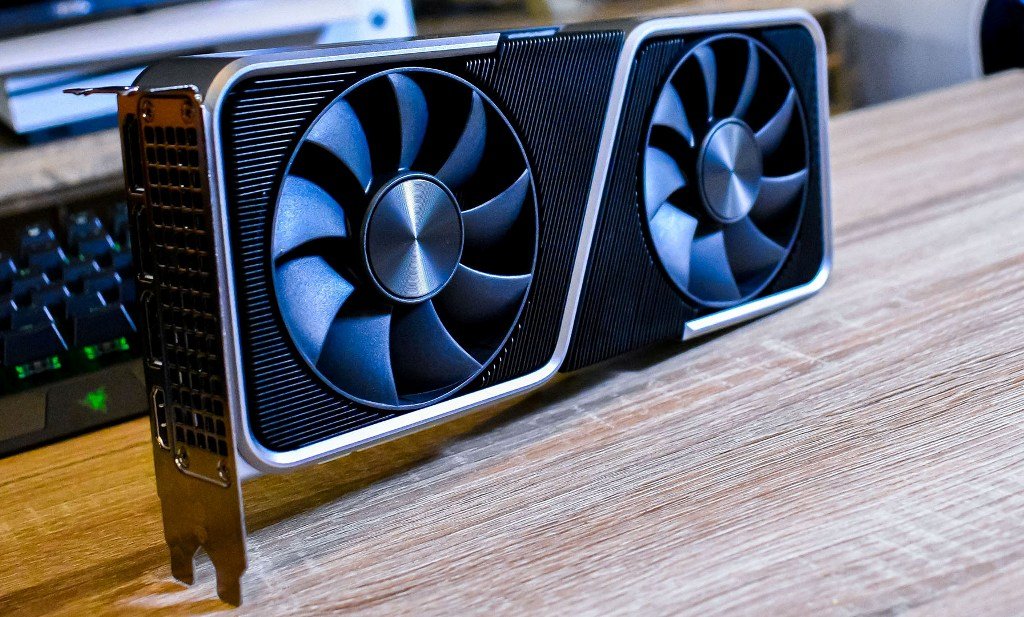 RAY TRACING & UPSCALING
Now for the ray tracing & upscaling. How did they both do? Well, both of them did exceptionally well. We really did not find much of a difference in here. That will make it quite difficult to decide who the winner is going to be in this review.
The AMD Radeon RX 6800M GPU does well as far ray tracing 7 upscaling. Their scores are pretty good, but you can definitely expect more from them for the price point. We found that the graphics card tends to slow down when it is at 1080p and more at 1440p.
The unit is 20% slower than the RTX 3080 device graphics unit. It goes without saying that the Nvidia models are much better when it comes to handling ray tracking. This is when the DLSS is there and provides a breathtaking manner of doing things in there.
In games like the Assassin's Creed played at 1080p, it is much faster than the other models. So, if you are going to have it at 1440p, then it can be competitive. This again brings us to Nvidia architecture because it is far top-notch than the AMD's.
The RDNA2 is a beast indeed at the 1080p score and fantastic at 1440p. However, you will want to know that it is not quite up there on par with the Ampere. Similarly, the RTX 3070 GPU offers you with a sublime implementation of ray tracing.
That is a nice thing to know, and DLSS 2.0 is a big USP for them. It certainly brings them higher levels than most units sold in the market. The RT cores of the second-generation and the figures provided by the third-generation Tensor cores are quite dominant.
It only means that the DLSS and ray tracing are exceptional in them. The user would want to know ray tracking is quicker, and the RT core can get you a decent figure here. It is because of the first-generation RT core on the graphics card like RTX 2080.
You will be delighted to beware of the fact that this RTX 3070 model is the only one that comes with splendid power ability. The TGP rating is only at 220W, which is 100W lesser than RTX 3080. It means the cooling needs are phenomenal than the Ampere cards sold in the market.
The essential feature in the unit is the Nvidia Broadcast. It is meant for gamers & users who prefer playing streaming games. They can make use of them for performing video calls and other purposes.
When you are doing video calls, you can use the AI Tensor Cores to change your background. This feature works better than the programs you usually use, Zoom. It does not matter what software you are working when on a video call, like Google Meets or Discord.
PRICE & AVAILABILITY
The AMD Radeon RX 6800M GPU is priced at less than $650. We feel that the unit's price point is not something that provides you with the actual situation in the market. AMD has not really been able to give a proper price range for their products.
Users will not find themselves having to shell out close to $650 for the graphics card. If you look at things, then the Radeon RX 6800 XT graphics card is a strong contender over others. The Nvidia GeForce RTX 3070 GPU is priced at less than $500.
It is similar to the price of the RTX 3070 GPU Founders Edition. Our tester thought that it comes with stunning features for the price point. You can only find the AMD Radeon RX 5700 XT GPU close behind with $400.
According to the manufacturer, GeForce RTX 3080 is highly baited into the market. They want others to follow suit, with a price to match the earlier units in the market. They include the RTX 2080 Super and GTX 1080 Ti.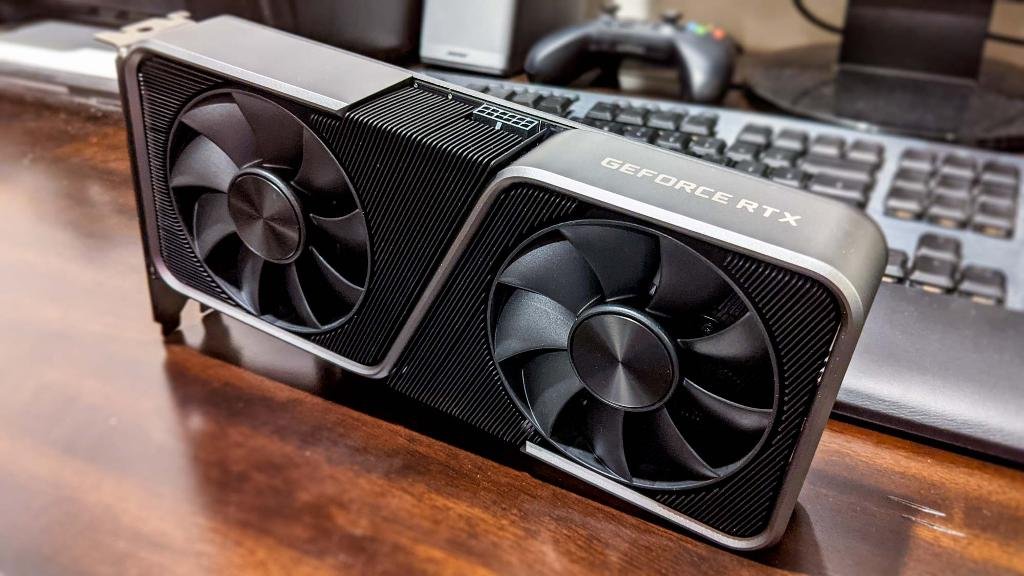 AMD RADEON RX 6800M VS NVIDIA GEFORCE RTX 3070 – VERDICT
We have ended the comparison review between AMD Radeon RX 6800M vs Nvidia GeForce RTX 3070 graphics cards. These models are exceptional and come with their own capabilities; however, they can be only a single winner.
The AMD Radeon RX 6800M GPU is a lower version of the 3 RDNA 2 models that were released in the market this year. Coming infused with 1440p and 4K gaming, it is a genuinely great graphics card that can give others a run for the money.
Besides, the unit offers you 16GB of VRAM that much better than the counterpart discussed. The model does not cost higher as it comes with a low price than most of the Nvidia graphics units.
That is an advantage. The RX 6800M is a decent model that comes with acceptable performance. Sadly, our tester could not generate the kind of performance probably because of the games and settings that he used.
Thanks to the DLSS, it can make the RX model a formidable competitor. When looking at the ray tracing feature, it runs better on the RTX 3070 model than most. You do not have to pay close to $1000 for working on them, do you?
This is when the Radeon RX 6800 models cost cheaper. Nvidia's RTX model can outdo the rivals quite easily. However, we saw at times; it does not match up to the capability of the RX 6800. Thanks to the fact that the market seldom has these GPUs available now, you can consider yourself lucky if you get it in your hands.
Our winner in the review between AMD Radeon RX 6800M vs Nvidia GeForce RTX 3070 GPUs is the Nvidia GeForce RTX 3070 unit. For professional gamers, that is the thing that they would like.
However, the Radeon RX 6800M GPU is not a bad choice either. It comes with spectacular features that most graphics cards fail to deliver. They are working on SmartShift and Dynamic Boost 2.0m, and in the laptop, the setup seems quite phenomenal compared to Nvidia.
3D DX9 Graphics Benchmark (RX 6800M vs RTX 3070)
3D DX10 Graphics Benchmark (RX 6800M vs RTX 3070)
Average Score (RX 6800M vs RTX 3070)
Overclocked Score (RX 6800M vs RTX 3070)
AMD Radeon RX 6800M vs Nvidia GeForce RTX 3070 – Gaming EFps
CSGO EFps (RX 6800M vs RTX 3070)
GTAV EFps (RX 6800M vs RTX 3070)
Overwatch (RX 6800M vs RTX 3070)
PUBG (RX 6800M vs RTX 3070)
Fortnite (RX 6800M vs RTX 3070)
ALSO READ:-
James Smith has always been intrigued by electronic products since his childhood. After his post graduation in electronics from a popular university, he decided to pursue a career in the electronics sector. But his calling for writing about these marvellous pieces of work got the better of him. That is how UBG was started. With a writing career spanning more than 12 years, James has worked on several hundred product reviews. During his free time, he like to spend time with his pet dog and relax in the swimming pool.