When you search for noise-cancelling headphones, you are on the right path. Sometimes, it becomes a mysterious affair walking down the street or when listening to music in your room. With the help of the ANC headphones, as they are known, you can now get rid of all the noises.
This helps you to concentrate and listen to music or communication peacefully. As it is, we are living in a crowded environment. Everywhere you go, there is plenty of noise and sound. You would delight in using this model.
But what kind of a model should you opt for? We have the answer to that in today's review. Today, we will read about two phenomenal headphones that have made noise in the market. They are the Bowers & Wilkins PX Active Noise Cancelling Wireless Headphones vs the Sony WH-1000XM4 Wireless Noise Canceling Over-Ear Headphones.
You can opt for in-ear headphones. They are cheaper and smaller. But they do not come with the power infused in these models. We were astounded by the intense features offered by them. Not to mention, they are convenient due to the wireless connectivity.
Currently, these two rule the market in terms of price and features. It is going to be a very challenging decision to decide on the winner. Let us see how they stack up to each other. Bowers & Wilkins is one of the most popular brands for luxury headphones.
The sheer design and the value of the product can be instantly felt when you hold it. The models are that good. Each of their units is priced around the $200-$300 and above range. Rightly so.
They have charm and elegance in them. It is not surprising that they have released close to 3 new wireless models. The Bowers & Wilkins PX5 headphones are a smart-looking device suitable for those who know the value and want a phenomenal listening experience.
The model has the Qualcomm aptX adaptive audio codec produced for low latency hi-res audio. Besides, they are the first models to come with the technology infused in them. You can expect this to be a rising star using the noise-cancellation, hi-res audio, and 25 hours battery.
Sony WH 1000XM4 headphones are an exceptional device to have been released in the market. They have outstanding features embedded in them. It comes infused with multi-device pairing, touch-sensitive control features, and lengthy battery life.
Same as the WH 1000XM3 unit, the ANC and the noise isolation is good. Besides, they are exceptionally lightweight. Its sound profile is quite heavy on the bass and may not be liked mostly by regular users.
It is a feature-packed headphone that has everything. You will be glad to know that the WH 1000XM4 headphone won the Tom's Guide Awards 2021 Audio categories. Let us now read to find out who the winner of this review is going to be.
Bowers & Wilkins PX5
Sony WH 1000XM4

PROS

PROS

The model is lightweight & portable.

The unit comes with the exceptional build quality.

It offers you with outstanding control abilities.

It comes with remarkable noise isolation performance.

The battery life of more than 26 hours is magnificent.
The headphone provides you with a comfortable fitting.

The model has smart controls for usage.

It has a breathtaking noise cancellation feature in it.

It comes with an exceptional ANC quality.

The unit has a good battery life of close to 37 hours.

CONS

CONS

The headphone does not come with EQ to modify the sound profile.
The headphone has a bulky design.
| SPECIFICATIONS | Bowers & Wilkins PX5 | Sony WH 1000XM4 |
| --- | --- | --- |
| Name | PX5 Wireless Noise Cancelling On-Ear Headphones | WH-1000XM4 Wireless Noise-Cancelling Over-the-Ear Headphones |
| Brand | Bowers & Wilkins | Sony |
| Noise Cancelling Active | Yes | Yes |
| Sound Mode | Stereo | Stereo |
| Connection Type | Wired, Wireless | Wireless |
| Wireless Connectivity | Bluetooth | Bluetooth, NFC |
| True Wireless | No | No |
| Built-In Microphone | Yes | Yes |
| Carrying Case | Yes | Yes |
| Microphone Features | Noise cancelling | Noise cancelling |
| Headphone Fit | On-Ear | Over-the-Ear |
| Adjustable Headband | Yes | Yes |
| Battery Life | 25 hours | 30 hours |
| Warranty | 2 Years | 1 Year |
Bowers & Wilkins PX5 vs Sony WH 1000XM4: Design & Comfort
The Bowers & Wilkins PX Active Noise Cancelling Wireless Headphones may not be the most expensive of the lot. Bower & Wilkins are known for their luxury models, and users have the right to expect a lot from their design & comfort.
They look and feel luxurious. Moreover, the attention to detail is something that was nice. These headphones are infused with sufficient padding and compact earbuds. You can have them sitting elegantly on your ears.
If you like to constantly place your headphone and take it off after some time, then this model is just made for you. Ideal for regular travelers. The design is also fantastic and comfortable for usage in subways and buses.
The designers choose to make use of race cars. You can find a massive use of carbon fiber in them. They can fit elegantly on your ears and your head as well. You can also put them inside your handbag and notice that they are not damaged at all.
Yes, they look sleek, and the grey and black tones on them look beautiful. You can find the logo-embossed metallic housings blending with the memory foam there. The left side of the earcup has the control button for noise cancellation.
At the right earcup, you can find buttons for the volume settings, Bluetooth connectivity, and pause controls. Users will notice that the right earcup comes with a micro-USB port. This feature is ideal for charging the device, and you can find a 3.5mm audio jack.
The Sony WH-1000XM4 Wireless Noise Canceling Over-Ear Headphones is similar in design to the WH1000XM3 headphone. Our tester suggests that you first examine the package before opening it.
So, is that a bad feature about the headphone? Well, it does not have to be so. That is because WH1000XM2 came with the original design in the first place. However, this model has a few aesthetic changes in them.
The appearance is different and somewhat elegant in its own way. Its headband is quite elegantly done. They are slim, and the earpads are designed nicely for more surface area. The maker claims that the headband makes more contact with your head.
We did not see how the Sony headband is tuned according to the shape of your head. There is also a motion sensor present in the left earcup. It can help you control the activities you want to do in the model.
The texture of the WH1000XM4 is much different from the earlier models. The rubber finish found on the unit is premium and more durable than the chassis found on the previous headphones. The earcups cannot have stains, which was commonly found on the earlier units.
But the model comes with similar embossed Sony logos, copper accents, colorways, ports, and the swivel are almost the same. This was a downer and not something you could expect from a top-notch manufacturer like Sony.
If they decide to produce a new model in the same series, we certainly hope that it comes with eloquent features. Besides, the buttons found on the left earcup offer you storage. You can find an NFC chip on the right earcup.
There is a carry case & USB-C charging cable there. You can find a lot of space on the display where you can store everything you want. It also comes with a mesh pocket at the rear to place more EDC commodities.
Bowers & Wilkins PX5 vs Sony WH 1000XM4: Build Quality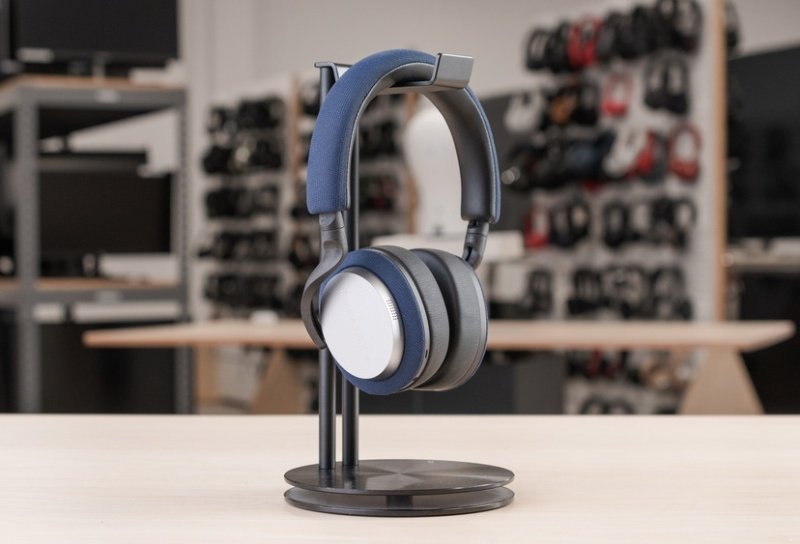 The Bowers & Wilkins PX Active Noise Cancelling Wireless Headphones have a nice design. They come with a carry case that is quite strong too. As we said in the previous segment, premium material is used to design them.
We noticed that the hinges feel quite sturdy and nice. Few drops can be manageable with them. When you move around suddenly, they may fall off. The Sony WH-1000XM4 Wireless Noise Canceling Over-Ear Headphones comes with an exceptional build design.
It is the same as the previous model in feel and appearance. You can note that the headband is flexible and robust. Users can find the hinge slightly weak and may become damaged with time. Otherwise, they are quite stable to use.
You can place them on your head for mild physical activity. They are not most ideal for strenuous movements and actions. A notable feature in them is the large earpads that provide more ventilation avoiding the moisture for prolonged sessions.
Bowers & Wilkins PX5 vs Sony WH 1000XM4: Audio Performance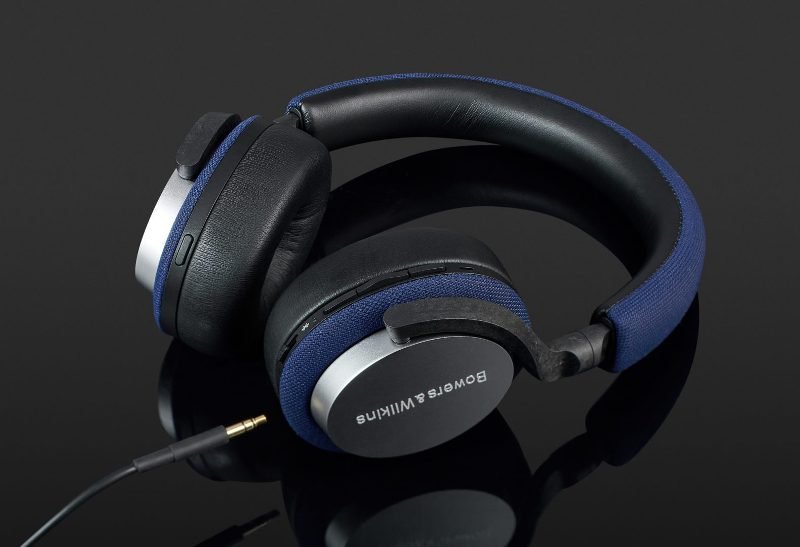 This round matters for any noise cancelling headphones. When you are keen on getting the best, it has to offer you ultimate sound performance. The Bowers & Wilkins PX Active Noise Cancelling Wireless Headphones offer you impressive performance.
It is detailed, and you can hear everything that you want. Our tester felt that the dynamic expression in them was good. However, the soundstage was slightly higher. The Sony WH-1000XM4 Wireless Noise Canceling Over-Ear Headphones come with a wide open feel.
The details of the music are alright. But they are good when you go to lower frequencies. Both the headphones come quite well, and the XM4 is just a little better than the PX5 because of the immense sound features found on them.
Bowers & Wilkins PX5 vs Sony WH 1000XM4: Microphone Performance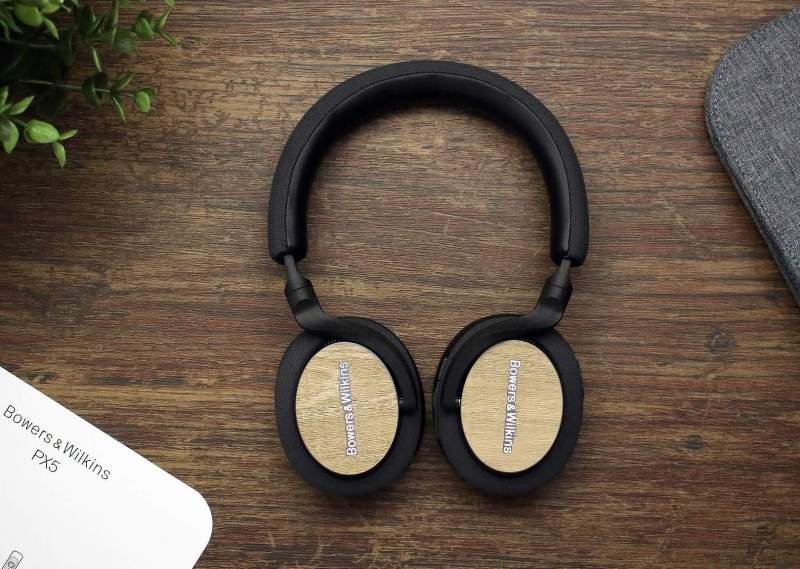 The Bowers & Wilkins PX Active Noise Cancelling Wireless has an integrated microphone. The recording quality was not up to the mark. It tends to lack detail in it. Sometimes it sounds a little muffled.
The Sony WH-1000XM4 Wireless Noise Canceling Over-Ear also comes with an integrated microphone. When you are on the lookout for a wireless over-ear headphone, then you might want to check the Jabra Evolve2 85 Wireless.
The voice sound just about right. It does lack some detail in it. Besides, users may not be able to hear who is there on the other end of the line. The recording also came with some flaws in it. The noise handling was also quite disappointing.
Your voice gets drowned by the background noise when you make calls from the subway. When you call from the car or bus, then your voice can be muffled quite a bit. Both the headphones were disappointing for chatting purposes.
Bowers & Wilkins PX5 vs Sony WH 1000XM4: Compatibility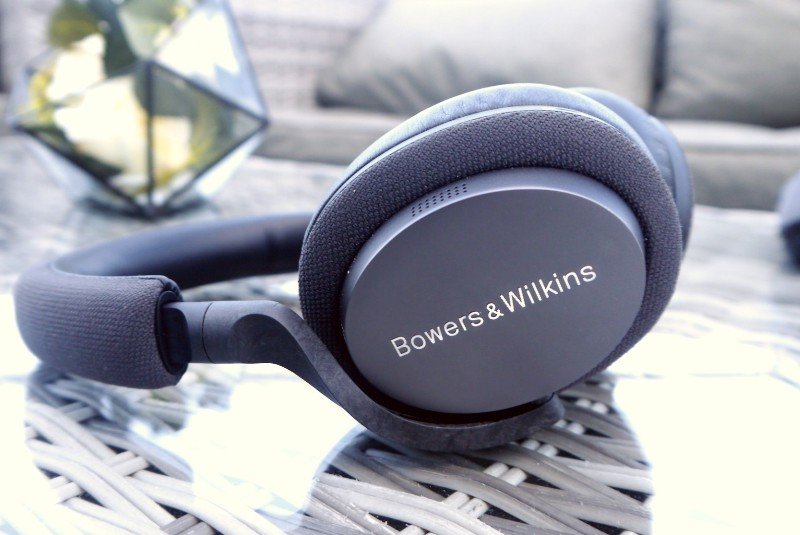 The Bowers & Wilkins PX Active Noise Cancelling Wireless Headphones offers you with a spectacular battery life of 38 hours, and not the 25 hours as they have said. Their app is quite good, and you can perform a wide range of activities using it.
Its Bluetooth connectivity is exceptional, with adequate support for Bluetooth 5.0 and several device pairing. It comes with a 1/8″ TRS analog audio cable. The model can make use of the audio when you plug the 1/8″ TRS cable into the Xbox One controller.
It does not come with a dock. The Sony WH-1000XM4 Wireless Noise Canceling Over-Ear Headphones has an excellent battery performance. It can work for 37 hours, which is way more than the earlier model.
Unlike the Bowers & Wilkins PX5 model, the app here offers you with a barrage of functions. There is ample Bluetooth connectivity, a 1/8″ TRS cable, wirelessly with a Bluetooth-enabled PC. All in all, they are good.
Bowers & Wilkins PX5 vs Sony WH 1000XM4: Price
The Bowers & Wilkins PX Active Noise Cancelling Wireless Headphones is priced under $335. You can get it now for $230 on Amazon. During the sales or discount period, it can go further down.
We agree they aren't the cheapest models in the market. But when you want quality, that is the price you have to pay. The model offers you with terrific features. Supposing users wish to pause the music, then you need to lift the earcup.
When you place it down for some time, it automatically goes to sleep. When you pick it up, the unit resumes playing. You do not have to worry about your model anymore but listen to your music now.
You can use the firmware through the app. The Sony WH-1000XM4 Wireless Noise Canceling Over-Ear Headphones is priced under $249. Sadly, most retailers are not offering any discounts on that product for the moment.
It comes in two color choices of silver & black. Yes, Sony has always been stingy in their colors. The model was a hot subject of several rumors until it was brought out in the market. Because the 1000XM3 was such a tremendous success, could the successor bring out the best from it?
Well, it could. The design and the features infused in the model are almost the same. It comes with splendid battery power and other capabilities too. There are plenty of upgrades that have been done to the unit.
The model comes embedded with noise cancellation technology. You can use it in any environment you want to. It has an amazing battery life that can operate for 30 hours. This is possible with the help of a single charge.
When the battery is low, you can keep it on charge for 10 minutes and give you 5 hours of use on it. The ideal alternative to the 1000XM4 model would be the AirPods Max & the Bose 700 headphones.
Bowers & Wilkins PX5 vs Sony WH 1000XM4: Verdict
We have concluded the review on the Bowers & Wilkins PX Active Noise Cancelling Wireless Headphones vs the Sony WH-1000XM4 Wireless Noise Canceling Over-Ear Headphones. The Bowers & Wilkins PX5 model is a sensational choice.
They are ideal for use in a mixed performance. It is elegantly designed, easy to use, and comes with the commute elements. You can pair them with several devices on the run, and they are suitable for office work.
Sadly, the bass sound profile is not meant for all. The microphone on it is not one of the best in the market for communication. Likewise, we have the Sony WH-1000XM4 unit. They are most ideal for travel.
Though it is not portable, it comes with a carry case that is pretty hard. With an amazing battery working life of 36 hours, you know that you can take it with you during long travel. Additionally, you can wear them for longer sessions as they are quite lightweight.
Its noise cancelation is remarkable and can seamlessly block the noise from anywhere. You can now enjoy the music or the communication with others in peace. The Bowers & Wilkins PX5 headphones could be the ideal choice for you because they come close to 13g lighter.
Besides, the model has 1 more microphone and do not come with a cable, an on-ear form, a mute function, and users can use the straight plug. The Sony WH 1000 XM4 is the better model as it has 6Hz lower low-frequency, 10000Hz higher high-frequency, and an over-the-ear form.
It also has a neodymium magnet, 5hour longer battery life, 4.4mm bigger driver unit, you can fold it, and it comes with an L-shaped plug. Our winner in this comparison review between the Bowers & Wilkins PX5 vs Sony WH 1000XM4 headphones is the WH 1000XM4 model.
Sony takes the medal here because of several factors. It is way more comfortable and has a perfect feature set. We did not mean that the PX5 is not worth your time or money. But they are stylish and provide you with exceptional audio quality.
James Smith has always been intrigued by electronic products since his childhood. After his post graduation in electronics from a popular university, he decided to pursue a career in the electronics sector. But his calling for writing about these marvellous pieces of work got the better of him. That is how UBG was started. With a writing career spanning more than 12 years, James has worked on several hundred product reviews. During his free time, he like to spend time with his pet dog and relax in the swimming pool.