The market is currently full of abuzz with noise-cancelling headphones. They are sleek, compact, and offer you with sublime noise quality. Though you can find fantastic models that are quoted under $400 or more, luxury models are priced much higher.
These alternative headphones come infused with splendid features in them. They are good enough to pamper and spoil you. Is it going to be a mistake when you want to ensure that the audio performance is your only goal?
We think not. Today, we are going to talk about two top-end models from two exceptional makers. Maybe some of you may not have heard of them. That does not mean they are not good enough or anything like that.
They are just not your regular names like Sennheiser, Apple, Sony, Corsair, and so on. We are talking about a few levels above them. So, this post would be ideal for those of you who are willing to be generous on their budget.
Others can read them and find out why these two models are priced so high. You never know; your mind might be swayed. The models we are discussing are the Meze Audio Liric Isodynamic Hybrid Array headphone vs the Focal Utopia Open-backed Circum Aural headphone.
The Meze Audio headphone is a closed-back model, and the Focal Utopia headphone is an open-back unit. They could be what you have in the search for all this while. Meze Audio is not a newcomer in the headphone market.
They have been producing headphones and earphones for quite a while now. Besides, they are popular for their design and audio performance. Their founder Antonio Meze has assembled a capable team of making great products.
Similarly, the Focal Utopia unit has a price point of $4000. Yes, that is a lot of money to spend on a pair of headphones. Users need to have a really fat wallet considering the price range of this unit.
Before that sinks into you, please note that the headphone market is an industry of $11 billion per year. Close to $3 billion is spent on top-end headphones that are priced above $500. We are talking about the American market alone.
So, Americans love their products and want to hear better sound quality. Since the need for privacy will only increase in the coming years, it makes sense to get yourself a decent noise-cancellation headphone above the rest.
Let us read and find out more about these units. We have given the winner at the end of the post.
Meze Audio Liric
Focal Utopia

PROS

PROS

The model has a luxury design.

The unit comes with the exceptional build quality.

It has outstanding clarity and detailed resolution.

It comes with sonic control and precision.

There is ample brand for value.
The model comes with opulent comfort for prolonged hours.

The unit has amazing resolution and transparency.

It provides you with outstanding dynamics.

It has awesome levels of finesse in sound quality.

The Beryllium drive units are breathtaking.

CONS

CONS

There is no in-line microphone.
The Focal model is priced too high for most to afford.
Meze Audio Liric vs Focal Utopia: Design & Comfort
The design & comfort of these two models is eloquent. They are way above the rest. The Meze Audio Liric headphone is a closed-back unit. That means the sound does not go outside, and you are given some privacy.
This is a crucial aspect, which is echoed by our tester too. Whether you are staying in a room with a few roommates or just want some privacy, you got it. The Liric, when compared to the Elite from the same maker, is half the price of it.
That means you will get a little reduction of the materials used in the design. Though we have not used or tested the Elite model, we feel that it is going to be much better. But, the Liric unit is still good and comes to its own elegance and prudence.
It is slightly smaller than most other models that are being sold in the market. The earcups are comfortable, and they feel good. A notable feature in the headphone is the aesthetics. In this sense, it is second to none in terms of appearance.
The packing is quite elegant, and it comes infused with black accents, and the copper too does a tremendous job with it. The Focal Utopia headphone is designed very well. They are quite comfortable when you put them on for several hours.
Before we move ahead, this is a French maker that produces personal audio products. Focal has designed two models, and we see one of them right now. How does a company make money with only two models?
They have delved into research and have their own R&D team that ensures top products. That makes them produce exceptional models in the market. The unit has the Beryllium 'M' shape dome speaker driver.
Probably the only defect we found in the unit would be the cables. Yes, that is right. The maker has done exceptional and put things together in perspective here. It comes with a beautiful and remarkable appearance.
Meze Audio Liric vs Focal Utopia: Build Quality
The Meze Audio Liric comes with a stunning build quality. As we read, the design & comfort of the unit were sublime. They looked elegant and fantastic. The same can be said of the construction.
It comes with a 92mm x 63mm ovoid MZ4 isodynamic hybrid array driver. That is a planar magnetic unit that blends an individual switchback. The unit comes designed with metals of magnesium near the earcups.
There are hints of steel and aluminum on the headband wrapped in leather. You can now understand how warm and comfortable they will be. They are well-engineered and designed. Users will see that the padding found on the wide headband is designed for airflow.
This immensely reduces the heat that can build up when you listen to lengthy periods of time. It weighs only 400grams and is comfortable. The design of the headphone is nice, and that is seen when you place them on your head.
The Focal Utopia comes well built and robust in design. For a headphone that is going to cost you back nearly $4000, you can expect it to be on the top-of-the-line product. We can say that it is. There is a refreshing combination of fibre, leather, and awesome metal in it.
It can last for years. Users will be glad to know that the earpads can be replaced effortlessly. These are good for long travel. The unit has a heavy 4m long lead that is held by the robust-looking 6.3mm jack.
You can also find that the earpads have two-pin lockable Lemo connectors. The cable comes designed with oxygen-free copper having low impedance characteristics. When you make sure that the model works at its best, you can utilize a quality signal.
There is a smartphone and tablet that you can consider using. It weighs only 490grams and is quite good for a headphone at this price. You can wear them for several hours without hassle. The clamping force and the earpads are very magnificent in their own way.
Meze Audio Liric vs Focal Utopia: Audio Performance
The Meze Audio Liric Isodynamic Hybrid Array headphone has terrific audio performance. You know that they are designed for immense portability. They sound immensely clear, and the audio quality is second to none.
You expect this from a headphone that costs around $2000. The presentation present on it is flexible. It is able to respond quality to the signal seamlessly. Our tester could feel the emotional connection with it instantly.
Its mid-range is outstanding, and it comes with tremendous frequencies that can easily go upwards. Likewise, the lows are good and sound a little soft-edged to hear. The music strands are retained nicely without sounding stressed.
You can find it comes with an elegant space in it. There is a tremendous class-leading refinement. Our tester was not fully convinced of their dynamic ability. He did not find the punch at low frequencies.
It comes produced with a dual driven system that offers an individual switchback. It has a tight-fitting that makes sure you are able to hear everything that is produced. The unit produced opulent sound quality, and we can guarantee that you will enjoy it the most.
Similarly, the Focal Utopia Open-backed Circum Aural headphone is the first model released by Focal. Though it is priced high, it is currently considered a phenomenal headphone in the market.
The model has an enjoyable tonality that offers you a linear bass response. There are also the intense mids and highs found on it. There is good low-end control. Though you can hear sound clearly from the $1000 models, the difference is found on this unit.
That is possible because of the drive unit that is present on it. The unit comes with a smooth performance that lacks nothing on the quality. You can find an amazing feel of the weight of the model and the power of the audio in it.
It is able to offer you with great dynamic sweeps with composure. It is good to note that the unit does not come with excessive bass. You can find exceptional lows that come with an awesome punch with it.
They can also blend with the organic midrange. Our tester listened to a wide range of songs and felt that it could handle any sort of genre you throw at it. You can listen to the voices nicely. The design of the music that hits in slowly is simply fantastic.
All in all, both the headphones come with amazing sound quality in them. They are terrific to listen to and use for a prolonged period of time. You do not get the sense of the various sounds confusing you as the technology infused in them are mind-boggling.
Meze Audio Liric vs Focal Utopia: Microphone Performance
The Meze Audio Liric Isodynamic Hybrid Array headphone does not come with a microphone. We were not able to test the recording performance and the voice output on it. Likewise, the Focal Utopia Open-backed Circum Aural headphone does not have a microphone on it.
These are purely based on listening to songs and a bit of connectivity. They are designed such that you can make use of new technology that infused with some rustic features here and there.
Meze Audio Liric vs Focal Utopia: Compatibility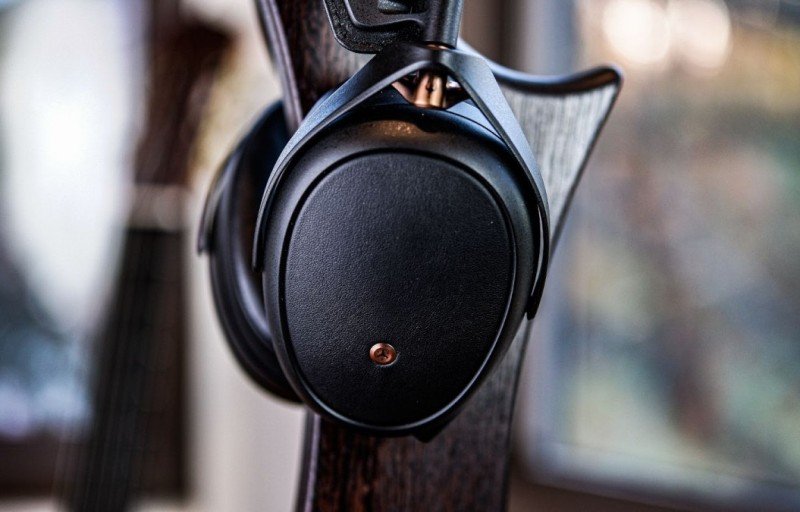 The Meze Audio Liric Isodynamic Hybrid Array headphone has decent compatibility features that you can use. There is the easy to drive 100dB@1mw/1kHz. Users can make use of it on any portable source that they need.
There is no requirement for amplification on it. The model works on the popular researched scaled flagship isodynamic hybrid array technology. The advanced planar magnetic technologies present globally has been used for portability.
The Focal Utopia Open-backed Circum Aural headphone comes with custom cables. They are produced by Kimber Kable that are quite expensive and can cost more than $1000. They are durable and ensure that the headphone can go for a lifetime.
It makes use of 2 slim two-pin connections on the earcups. Of course, you should be careful when you are using them. It is not a major issue or something like that. But you realize that it is dangerous when you are inserting it because it can break.
Meze Audio Liric vs Focal Utopia: Price
Meze Audio Liric Isodynamic Hybrid Array headphone is priced under $2000. The headphone's design is something to be placed on your ears to be experienced. The headphone weighs around 71grams with the driver that provide you with comfortable listening when travelling.
It comes with the feature of ultra-low distortion. Total harmonic distortion (THD) measures under 0.15% in the frequency range. There is also the Phase-X™ system that offers you with an improve ambience and spatial sound imaging.
Focal Utopia Open-backed Circum Aural headphone is priced under $4000. Yes, there is a massive price difference of $2000. It is a lot of money. But as we said at the beginning of this comparison review, we are discussing about top-end luxury models in the market.
The design is the key here. They have spent a lot of money and time researching and developing their headphones. Its comfort and aesthetics are taken into consideration. A notable feature in this unit is the removal of the rotation present on the yoke.
Instead, it comes integrated into the headband itself for ensuring magical sound performance. Besides, lambskin leather is used in producing earpads that make it truly amazing. It comes as no surprise that music lovers and professional users have accepted it quite well.
Meze Audio Liric vs Focal Utopia: Verdict
We have ended our discussion on the Meze Audio Liric Isodynamic Hybrid Array headphone vs the Focal Utopia Open-backed Circum Aural headphone. We hope that you enjoyed reading the above post.
If you were not able to make your mind, you might want to read it again. Perhaps, you missed out on something. The Meze Audio model comes with magnetic planar drivers. It gives the headphone a head start over others.
The other models have conventional dynamic drivers. It is not very ideal when it comes to aspects such as clarity, information retrieval, and articulation. The price range for the features provided is justified.
We were thoroughly satisfied with what was provided in the unit. It is quite comfortable and wearable for lengthy periods of time. They are also portable and easy to drive. Unfortunately, no in-line remote and folding design makes it slightly annoying.
But they are a credible choice coming infused with stupendous elements in them. The Focal Utopia headphone is crazy in their own way. The sound package embedded with exceptional and fine-tuning is worth the price point.
You do not have to be an open-backed model fan to use these. They are going to cost you a lot. There are many other choices like the DCA stealth and the Hifiman HE-R10P. Additionally, the model is quite compact in size and not too ridiculously large.
It is designed with phenomenal materials and has a fantastic build quality to it. Our tester thoroughly enjoyed using this model, though he is not a fan of open-back models. Two features that excelled in this model were the technical performance and dynamic driver.
Our winner in this comparison review between the Meze Audio Liric vs Focal Utopia headphones is the Focal Utopia. The model has exquisite build quality, the sound quality is tremendous, and the connectivity options are superb.
James Smith has always been intrigued by electronic products since his childhood. After his post graduation in electronics from a popular university, he decided to pursue a career in the electronics sector. But his calling for writing about these marvellous pieces of work got the better of him. That is how UBG was started. With a writing career spanning more than 12 years, James has worked on several hundred product reviews. During his free time, he like to spend time with his pet dog and relax in the swimming pool.