Live streaming is the latest craze among people, and you, too, might be one of the crowds who are using it for your personal or professional use. Today, cable TV is facing, perhaps, its biggest competitor in the form of live streaming.
Today, you can find many viewers not wanting to use the local TV channel because they come infused with too many advertisements. Sometimes these advertisements can stretch for several minutes or more.
Instead, they prefer using the latest movies found on Roku TV. In this post, we will briefly discuss whether Roku has a web browser and the options, if at all. We will learn more about Roku and how they come into play with streaming for TV.
First, we may want to know what Roku is for those who might not have things clear.
What is Roku?
Roku specializes in producing a streaming media device that is known as the Roku box. It is also known as Roku. So, if you hear Roku or Roku TV, please be informed that they are the same device.
It helps you to watch the media streaming from any of the service providers of your choice. They include Disney+, Netflix, HBO Max, Amazon Prime Video, and many others. Though this kind of system works on your traditional TV set, they have their own Roku TV.
So, if you have not yet bought a TV set or are planning to get a new one, then you may consider using the Roku TV. It is fun, exciting, and reliable to use. This is based on the feedback we have received from several users, whom we know, who are owners of the Roku TV.
They first released their brand into the market way back in 2008. Yes, they are not new today and have been around for more than 14 years. This was done in partnership with Netflix, and they have been strongly advocating for media streaming.
Today, Roco Inc has designed more than 10 generations of streaming devices, and they are providing their users with more than 55 active accounts. Isn't that quite impressive? They are only bound to grow from hereon in.
Does Roku have a web browser?
Sadly, Roku does not have a web browser for reasons only known to them. However, there are several options that you have when you want to use it. This is when you can make use of third-party channels that offer you with basic browsing capabilities.
When you want to view videos from YouTube or Vimeo, then you can also stream videos directly from YouTube if you have installed their channels on Roku. Besides, when you want to view the browser on your TV for sharing information, then you can use your smartphone to stream your web browser and see it on the TV.
How does Roku work on your device?
It is safe to say that live streaming on TV was initiated by Roku. They have made it simpler for users worldwide, convenient, and cost-effective to watch TV now. It would help if you plugged in your smart TV and set up an account on Roku; you are good to go.
Then you can begin streaming your favorite shows on Roku on your smart TV set without having to worry about anything at all. Besides you can also view the internet on Roku, using a third-party channel.
Though you do not have the privilege to browse the internet directly, you can view some channels that may act like web browsers. But you might not get all the functionality working on the browser.
You are short on options when you are not able to get a web browser on Roku. The quality of the web browsers available is not that good when you can make use of the Fire TV or the Android TV box.
Roku and Android devices
Did you know that you have more than 400,000 channels on Roku? However, the number of browsers is less. Besides, you can't install the android apps on Roku either because it comes with its own unique operating system on the highly modified Linux version.
That means the OS which Roku uses is different from what Android makes use of. Because they come with various base kernel versions. Hence, Roku has its own SDK platform that allows you to design your own apps.
However, these are closed devices. But of course, you need to have mild knowledge of programming to be able to achieve it. When the web browsers are not actually the best option for you, you can make use of the Windows or the Android monitor present on your TV set.
The benefits of using Roku
We are aware that the drawback of using Roku is that they do not come with web browsers. But that should not prevent you from taking a look at some of the benefits of using Roku on your devices.
You get free content: As you make use of Roku, you get access to several channels, including Red Bull TV, YouTube, TV Player, Sky News, and BBC Sports, for free.
You can get more: You also stand to get access to more channels on the TV set. Some of them include BBC iPlayer, STV Player, and so many more. When you need to do some catching up, then you will want to make use of Roku.
You have access to favorite music: Using Roku, you can now get to view favorite music channels like YouTube, Deezer, VEVO, and TuneIn. There is no need to worry about missing those channels.
Movies, content, and TV shows: There is nothing better than having original content to watch and enjoy. Besides, you also get to watch some of the latest TV shows and blockbuster movies on Netflix, Amazon Video, and even Google play.
You will be delighted to know that Roku supports several media formats too. You have several channels on the latest news, some might need you to pay to use them, such as Netflix, and some of them may change their availability depending on your location.
Does Roku have its own internet browser?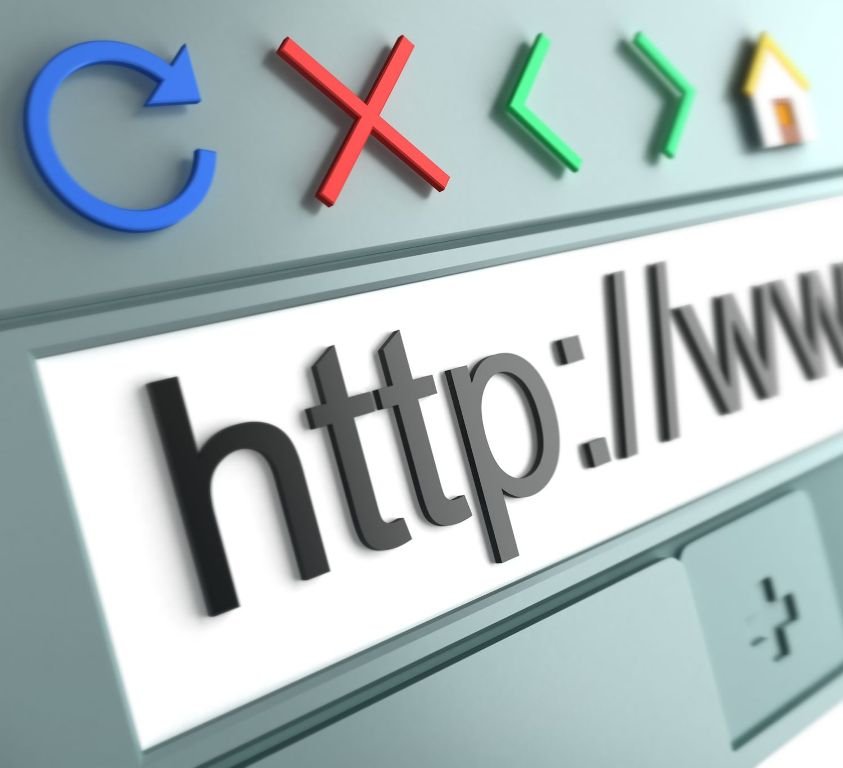 We already know the answer to this question. They have not developed their own internet browser that works on streaming devices. The Roku sticks and set-up boxes are not ideal options for using your streaming devices as a web browser.
However, you will want to know that several Roku competitors are providing their own internet browsers on streaming devices. It is something you may want to know before choosing Roku.
They have only two browsers available, and neither of them is designed by Roku.
The best internet browser to use for Roku
Since Roku only has two web browsers, you would want to make use of other web browsers. They include Web Browser X and Poprism Web Browser. Besides, you can also use Chrome via the screencast.
Web Browser X
The first option is Web Browser X. We feel that it is the best web browser that can be used for Roku. That is because it is ideal for browsing on the internet as you want to on Roku. But, it comes with the drawback of you having to pay a monthly subscription.
As Roku does not have its own browser, that is probably why its web browser is not up to the mark in its design. However, you may use the paid option. But you can make use of another option, Media player pro.
Here you may be fed up working on a 1990s design interface on your device, which can be pretty annoying. We hope that Roku can resolve this issue very soon. Though it provides you with what you want, you may not be happy with the design.
You can also make use of the news channels like ABC News, CNN, and Google News. You can visit any site online just by using the URL. There is also an option where you can be able to provide your visited websites as you would do on your PC.
But you can't play videos and fill out online forms. If this does not bother you, then you may want to use this method. Moreover, you may not be able to work on Twitter and Facebook. So, if you are somebody who is a social media enthusiast, then you may end up disappointed.
Poprism Web Browser
When you want to make use of the Roku channel store, you can use the Poprism web browser option. You do have the right to expect it to perform better than the option that we just read above.
You can read text, but it has no images, there is no CSS, and no JavaScript, along with no GUIs. But that could mean it is not ideal for several websites on which you can use. However, you would want to use it as the only suite for RSS feeds, text forums, and text-heavy content.
Chrome and Screencast
We know the first two options were not that appealing. But if you look at the bright side, we are going you to give you something better. it is Chrome and Screencast. You can make use of the web browser to stream movies and videos.
You do not want to have a browser when you can't stream a video. The best way to do this through Roku is to use screen mirroring. You can mirror the monitor on your Android device and begin streaming.
It also depends on the other device, and you may need the help of this device. We feel that it is the best method for using Roku to mirror the screen, cast the browser, and on your Roku device.
How to mirror the screen?
Open the Android settings application.
Now go to connected devices.
Now, go to the pair new devices option.
Your Android device finds your Roku box.
Tap on the name of your Roku device.
It should be able to connect.
Now, open the web browser on Roku.
Please do not that all Android devices will not support Miracast, which is why you may want to communicate with your manufacturer guides.
Can you get Google Play Music on Roku?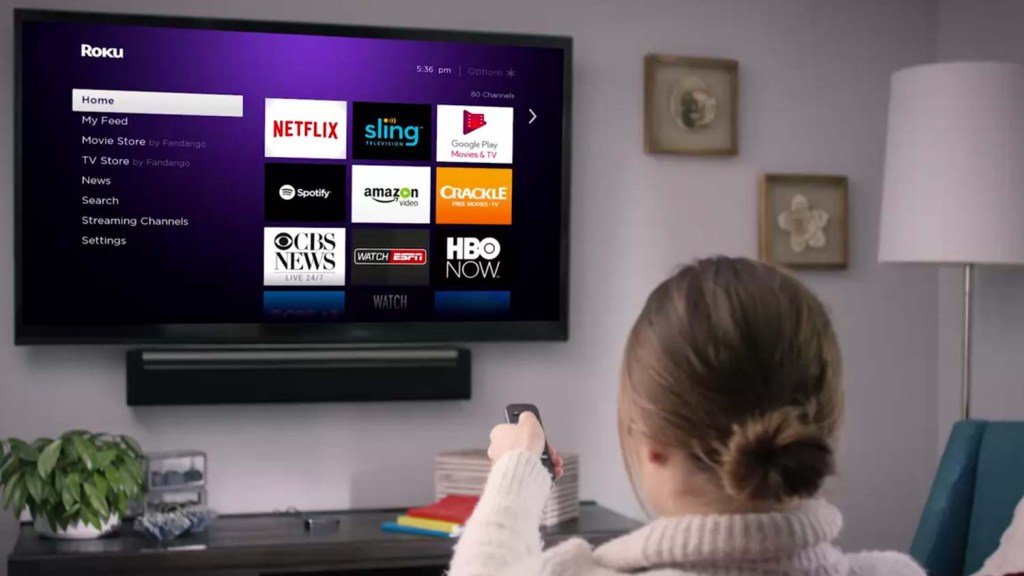 Unfortunately, you do not have Google Play music on Roku devices. But you can make use of the options where you can listen to Google Play music on your Roku device. You can make use of a third-party plug-in for Plex.
Sadly, this development is stopped on its track, and that is why you have to cast Google Play music from a Windows or Android device to Roku. You can use Miracast technology to understand that iOS Apple devices don't support this. This is how to get Google Play music.
How to connect on Android devices?
It would help if you made sure that your Roku and Android devices are on the same Wi-Fi network. Then it would help if you went down on your android notification bar. Then you have to use the cast option present in there.
Then select your Roku from the list of devices. Now you are ready.
How to connect on Windows devices?
It would help if you made sure the Roku and Windows PC are present on the same Wi-Fi length.
Then you need to make use of the settings. Go to the system and then choose the display option there.
Now, you have to scroll down to the multiple displays option. You should click on the connect to a wireless display option.
You can select Roku and start casting.
Roku Mirror Screening – Why use it?
You may have read about mirroring, which is suitable for bringing the best from your Roku. As you know, Roku is a closed device. You can also communicate with the other devices when you mirror them.
Your Android devices can be used like the wireless joystick to perform several tasks of your choice.
You can cast from a Windows device & watch TV shows.
You can find several hidden Roku channels.
You can also adjust the playback on Netflix.
You can play your favorite games on the monitor.
You can make use of 400 apps simultaneously.
You can make use of Roku for private listening too.
Conclusion
This is it. We have concluded our post on does Roku has a web browser or not. We hope that you enjoyed reading it and were enlightened on how you can use it. As we read, Roku does not have a web browser, but you can make use of many options.
Besides the options, we also read about how you can set it up on your Android and Windows devices. If we have missed out on anything in hindsight, then please do write to us in the comments section; we would love to hear from you.
James Smith has always been intrigued by electronic products since his childhood. After his post graduation in electronics from a popular university, he decided to pursue a career in the electronics sector. But his calling for writing about these marvellous pieces of work got the better of him. That is how UBG was started. With a writing career spanning more than 12 years, James has worked on several hundred product reviews. During his free time, he like to spend time with his pet dog and relax in the swimming pool.