The market today is filled with gaming headsets that come with exciting features that are embedded in them. While some of them are designed using the same design, you can find a few models that come designed like earbuds.
That is right. The earbuds headset finally breaks a significant barrier that was harassing the market for so long. While most manufacturers were busy concentrating on pumping in more features on their headsets, Epos came out with the GTW 270 hybrid model.
Using a hybrid model is a thing of today. We need advancements, and in one way, we must consider these products to encourage makers to produce more of them. This will also give them the confidence to other manufacturers to do the same.
Epos has been in the sound industry for quite a while. They were partnered with another major maker, Sennheiser. Sadly, they decided to part ways, and Epos has produced this astonishing model.
The GTW 270 is a huge leap from the GSP 670 and GSP 602. Yes, it costs you close to $200, but when you have a hybrid model that gives you a wireless headphone option. These are not your regular over-the-ear headsets that we usually review about.
We are excited to review this product and find out how it is going to perform. They are quite comfortable and light. Obviously, you will not get tired quickly when you wear the headset. Besides, it comes with wireless features too that you can use for regular purposes.
The G Pro X is a model from Logitech. They have been producing gaming peripherals for many decades now. They understand the importance of producing exceptional products priced aggressively and infused with many features.
Since they are over the head models, they come with stunning noise isolation. We don't have to tell you how good the Logitech software is. The pricing is also quite reasonable, under $150. This makes it a tough competitor for the GTW 270 model.
Our tester felt that it is by far one of the accurate sounding headsets he has placed on his ears for a long time. However, he did mention; it comes with an unqualified recommendation, sadly. Is that enough to justify the products?
EPOS GTW 270
LOGITECH G PRO X

PROS

PROS

This is a very comfortable and elegantly designed headset.

The sound quality is phenomenal.

It comes with the ability of TWS audio on gaming platforms.

It has a powerful battery working operation.

The unit comes with a stunning IPX5 rating.
It comes with exceptional wireless performance.

It is incredibly comfortable to wear for lengthy hours.

The unit is compatible with Blue Voice software.

The gaming headset has the excellent audio capability.

The product has stunning microphone usage.

CONS

CONS

Sadly, you will notice that it has no microphone for voice chat.
The G Pro X is quite an expensive model.
| SPECIFICATIONS | EPOS GTW 270 | LOGITECH G PRO X |
| --- | --- | --- |
| Name | GTW 270 Hybrid True Wireless Bluetooth Closed Acoustic Gaming Earbuds | G PRO X Wireless DTS Headphone:X 2.0 Gaming Headset |
| Brand | EPOS | Logitech |
| Connection Type | Wireless | Wireless |
| Wireless Connectivity | Bluetooth | Radio Frequency (RF) |
| True Wireless | Yes | No |
| Water Resistant | Yes | |
| Built-In Microphone | Yes | Yes |
| Carrying Case | Yes | Yes |
| Headphone Fit | In-Ear | Over-the-Ear |
| Warranty | 2 Year Limited | 2 Years |
Epos GTW 270 vs Logitech G Pro X: Design & Comfort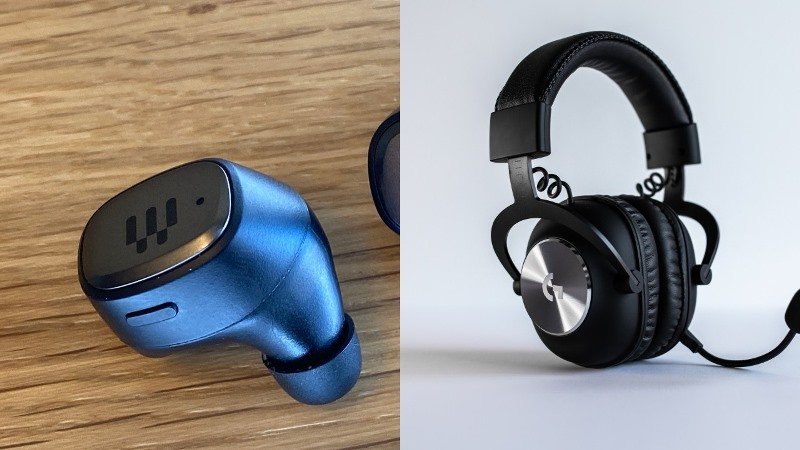 When you have worn the earbuds before, then you would know how comfortable and convenient they are to put on for prolonged hours. The Epos GTW 270 unit is also the same. Users have commended how light and comfortable they are.
It is as if there is nothing placed on the ears. Besides, your head is now free as there is nothing to put on it, unlike when you use them over-the-head units. The earbuds come with the clasped metal using a magnet.
They are placed in a charging case. Our tester felt quite comfortable wearing them. They stayed in place even when he moved his head around gently. This can get very complicated when you wear some headsets.
They either need to be adjusted often, or you need to remove them and put them on your head again. It can be pretty frustrating to do that often, especially when you are in the middle of a game.
They come with the princely IPX5 rating. The maker has provided 2 sizes. So, you know that there is something that would definitely fit your ears snug. The Logitech manufacturer is known for one thing, quality packaging.
Whether their product is an entry-level or top-end model, it comes with stunning features inside. Our tester felt the same about the G Pro X unit. It comes with 2 detachable 3.5mm cords. They also come with inline controls to connect a smartphone or your PC.
The design and the comfort are obviously quite there. The moment you look at it, you can see how elegantly it is designed. It is an all-black design that comes with the G logo at the sides on the outer part of the earcups.
This gives it an aggressive appearance. You will find a USB DAC attachment coming with the 3.5mm splitter. These can be used as PC analog inputs. Its padding is quite good and comes with efficient sealing to trap all the noise inside it.
Our tester also liked the fact that the Pro X has additional velour pads. That means, when you need the pair, then you can use them. Many manufacturers do not provide with extra pairs for products priced under the $150 price range.
All in all, both the models come with stunning design & comfort. The GTW 270 was notable because it comes without the headband. That is a massive burden off your head. However, when you are somebody who likes to feel your headset, then the Pro X unit is a good option.
Epos GTW 270 vs Logitech G Pro X: Build Quality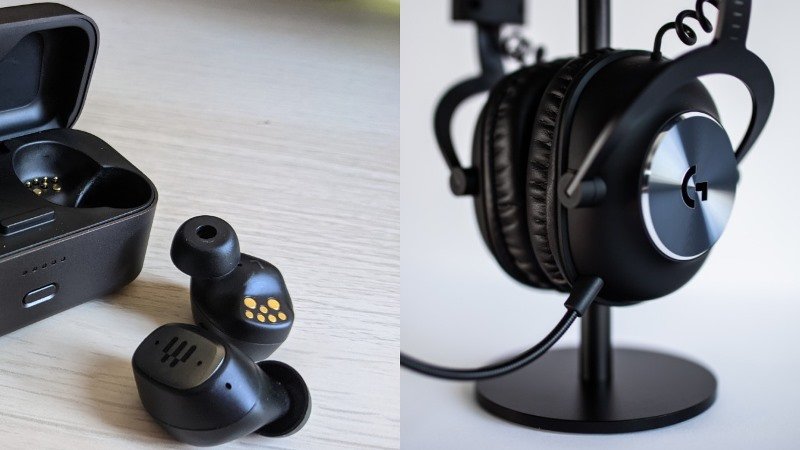 The build quality of both gaming headsets is genuinely outstanding. The Epos GTW 270 earbuds are robust and come nicely build. You do not feel that uneasiness on your head wearing them for a lengthy period.
It is produced of metal, and the side panels look as if they are touch-sensitive. We were delighted to know that it comes with a single multi-purpose button on the left side. You can also find a play and pause switch.
These are good for regular purposes but do not come in handy when you are gaming. The Epos GTW 270 hybrid earbuds come produced with TWS audio. You can use them on all devices that work using Bluetooth.
The G Pro X gaming headset from Logitech is simply great right off the bat. You feel quite satisfied using it because it is quite sturdy on your head. Our tester felt that this is one of the most robust designed headsets found in the market for under $150.
It comes with a metal frame and padding found on the earpads as well as the headband. The unit is comfortable and straightforward to use. There is a fine balance between the tension and the comfort of the headset when you put them on your head.
While it is not too hard on your head, it does not cause discomfort. This is because of the hinges that are found on the headset. They provide an immense area for adjusting on your head frame. Overall, the build quality of the GTW 270 and the Pro X was stunning.
They can easily last you few years without any problems. Besides, the Epos model comes with no headband, only earbuds that you have to put on.
Epos GTW 270 vs Logitech G Pro X: Audio Performance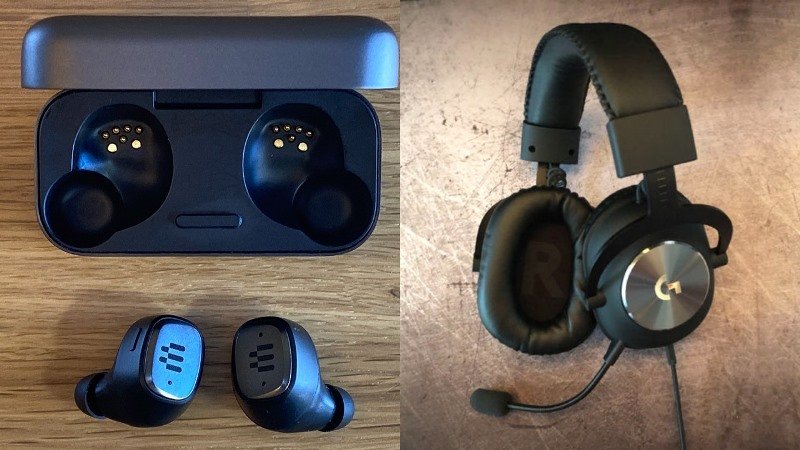 The audio performance of the Epos GTW 270 hybrid model is exceptional. This is something that we did not expect from a pair of earbuds. Our tester felt that they offered you with accurate audio quality.
Unfortunately, you will note that the earbuds boost bass notes. However, they do not happen outside the range that you want them to. Its output is between 2kHz and 5kHz. That may be due to the result of natural resonances.
We enjoyed the gaming experience as they came with immense clarity and volume. The earbuds had exceptional frequency response. The increased audio output reached to 300Hz, coming with optimum gunfire and explosion.
The unit can last for 5 hours on a single battery charge. That is quite decent considering the fact that these are earbuds. We did not try it, but many users have claimed that it can work up to 4.5 hours.
The audio quality of the G Pro X gaming headset is expected. Much like what happens when you use Logitech devices. When you turn on the Logitech software, you get the true audio performance of it.
The same be said here. You will notice the braided cord that is suitable for use on a PC. This unit comes with a microphone mute and volume dial switch. You will see that the plastic cord can be used on smartphones having a single clickable pause & play button.
We felt that you might have to increase the volume and use the Blue voice software for actually experiencing the audio quality. Doing that enables you to enjoy games like Fortnite and COD. You will love hearing the vocals and the bass tones on the gaming headset.
The G Pro X provides you with exceptional sound isolation, something that the GTW 270 may not be able to provide you. Using the GTW 270, we were not convinced that it could give you the immersive gaming experience that you would need.
Epos GTW 270 vs Logitech G Pro X: Microphone Performance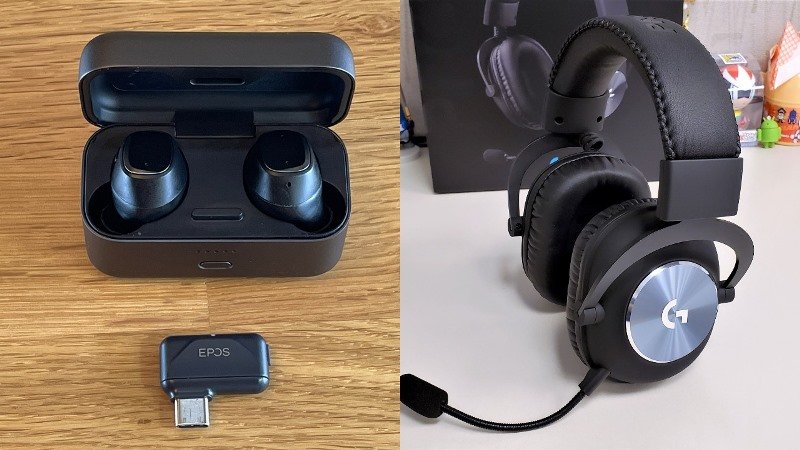 Unlike most gaming headsets in the market that supports voice chatting when gaming, the Epos GTW 270 hybrid model does not. This could be a major drawback when consumers want to select it over other units in the market.
The maker has given a reason for that because the aptX Low Latency codec makes use of the earbud's dongle connection. So, it can only support audio. When you are particular to talk and chat with your friends on social media, then you may have to look elsewhere.
The microphone performance of the G Pro X was slightly disappointing. This is something that we did not expect from the new gaming headset. If you have a weak voice, then it is fine. However, when your voice is deep, then there will be distortion.
The over-emphasis on high quality is a good thing. It is because the surround audio is boosted (F, SH, and S sounds). It helps them not get lost in the calls that are ideal for use during a speech to sound natural.
Epos GTW 270 vs Logitech G Pro X: Compatibility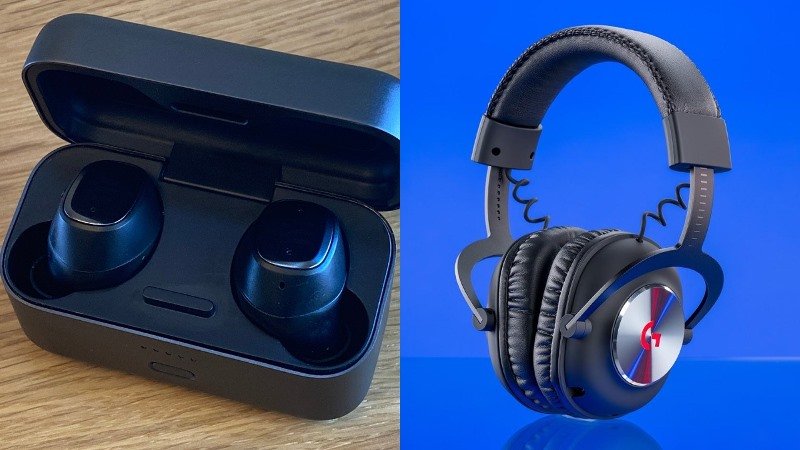 On the bright side, the Epos GTW 270 unit is compatible with most devices and gaming consoles. You can effortlessly connect on to them. The wireless earbuds can be connected using Bluetooth firmware.
It also provides incredible support for the SBC and aptX codecs. You will also notice that it comes with an aptX that is ideal for smartphone users. Sadly, it will not work with iOS devices, meaning you have to find other alternatives.
They come with new features and several firmware updates. It also comes with Bluetooth multipoint support enabling you to pair on other devices. You can connect it simultaneously using other devices through Bluetooth.
You will find them useful for gaming consoles like the PlayStation 4 and 5, Nintendo Switch, and PC. You can pair the unit with the device of your liking. Sadly, we noted that the multi-function button tends to lose audio control.
You will also notice that the microphone stops working when gaming. On the other hand, using the G Pro X is sublime on several devices. The options were highly top-notch. However, the G Hub app works only on PC.
It does have the surround sound feature that enables you to work on it sublimely. However, you do not necessarily have to know when the audio signals are coming. Besides, it may not make you a better gamer.
Epos GTW 270 vs Logitech G Pro X: Price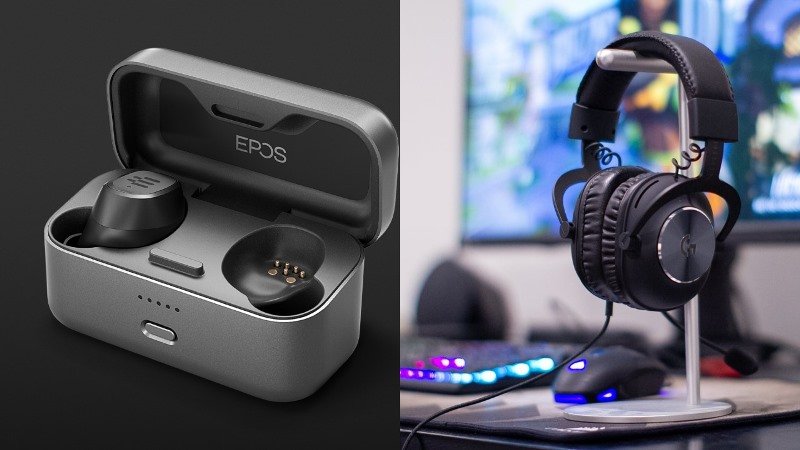 The Epos GTW 270 model is priced under $200. Many users have complained that this is quite expensive. Our tester felt that the pricing is justified for the features that it comes with. When you want to transition to hybrid gaming headsets, you must be willing to dig deep inside your pockets.
The G Pro X from Logitech is priced under $126. This is relatively cheaper when compared to most units in the market today. The Pro X features are quite stunning and come with decent audio quality.
Epos GTW 270 vs Logitech G Pro X: Verdict
We have reached the end of our review between the Epos GTW 270 vs G Pro X gaming units. They both are outstanding and come with their own unique capabilities, as we saw above. The Epos GTW 270 hybrid model is capable of offering you with several connectivity options.
The earbuds enable you to do what it is precisely designed for. You can also make use of the unit for other tasks. It is an exciting device because the maker decided to produce TWS gaming headphones.
The unit does make a compelling sales pitch. The sound is opulent, it is simple to use, and it comes with extremes of comfort. We were quite disappointed that the GTW 270 unit did not come with the voice chat microphone ability.
Besides that, the hybrid model was a pleasant unit to wear in our ears. Our tester highly recommends this unit for those of you wanting a change in your listening abilities. Though the G Pro X comes highly recommended by many gamers, it is not like what Logitech produces.
The headband supports both the earcups that are produced from plastic. It also comes with a silver circle with the G logo outside. We were quite satisfied with the padding present on both the headband and the earcups as well.
The wires used in the headset are quite elegantly designed. Its design is enough to differentiate itself from the rest of the crowd. It comes with a 3.5-millimeter audio jack that you can connect with the microphone for gaming purposes.
Besides that, you can also connect the headset using the USB adapter. It also comes with a detachable microphone. Our winner between the Epos GTW 270 vs G Pro X is quite a close one. We choose to opt for the GTW 270 hybrid model.
As we said earlier in the comparison review, manufacturers must encourage manufacturers to produce innovative models.
James Smith has always been intrigued by electronic products since his childhood. After his post graduation in electronics from a popular university, he decided to pursue a career in the electronics sector. But his calling for writing about these marvellous pieces of work got the better of him. That is how UBG was started. With a writing career spanning more than 12 years, James has worked on several hundred product reviews. During his free time, he like to spend time with his pet dog and relax in the swimming pool.