HyperX and Corsair always produce the best products in the market. If you have used their computer peripherals or gaming devices, then you would definitely agree on that. We can assure you that your experience would have been good.
These two are the most demanding gaming headsets in the market. They deliver exceptional quality and come with intense features at the price range. That warrants a thorough comparison to get a better understanding of what you are getting into.
In this comparison post, we will look at both sublime models and delve deep into them. In this comparison review, we will be looking at the HyperX Cloud 2 vs Corsair Void Pro headsets.
We will look at some of the factors, including design, audio performance, microphone, and the price of both. We have also pointed out some of the few flaws that we found in them. This can help you make the proper decision.
The HyperX Cloud 2 is a great gaming headset having a balanced sound. It also comes with a simple design ensuring that you are not using it only for indoor purposes. When you remove the microphone, you find yourself using a regular headset.
The color scheme is unique, and they are sturdy, comfortable, and valuable. It has a wired design, and the low latency makes them ideal for gaming use and entertainment purposes. But the noise cancellation feature is lacking in them that does not make it suitable for travel.
The Corsair Void Pro is a good gaming headset having low latency and is wireless. They are suitable for entertainment use. Besides, they are also unique and comfortable. However, we found that they may not come as robust as most gaming headsets in the market.
You may find them convenient for outdoor usage. But they are suitable for those marathon gaming sessions with friends. It comes infused with microfiber and memory foam on the earcups that take an aggressive design.
Can this unit that offers you with 40 feet of wireless gaming for 16 hours be the one you are looking for?
Let us read to find out.
HYPERX CLOUD II PRO
CORSAIR VOID PRO
BUY NOW
BUY NOW

PROS

PROS

The sound quality is exceptional, and the carrying case is outstanding.

The cord comes with a small design.

Your entertainment is given a new dimension using the 7.1 feature.

Its comfort levels are beyond most units in the market.

It has a warranty of 2 years from the manufacturer.
It comes aggressively designed.

The unit is very comfortable to put on.

Its audio reproduction is sublime.

The microphone can filter the noise out effectively.

The unit comes with a 2-year warranty.

CONS

CONS

It comes with a short cord when using an audio jack.
It has a bulky design that isn't suitable for use outdoors.
| SPECIFICATIONS | HYPERX CLOUD II PRO | CORSAIR VOID PRO |
| --- | --- | --- |
| Product Name | Cloud II Pro Wired Gaming Headset | VOID PRO RGB Wireless Dolby 7.1-Channel Surround Sound Gaming Headset for PC |
| Brand | HyperX | CORSAIR |
| Sound Mode | Surround | Dolby Headphone, Surround |
| Connection Type | Wired | Wireless |
| Built-In Microphone | Yes | Yes |
| Microphone Features | Noise cancelling | |
| Headphone Fit | Over-the-Ear | Over-the-Ear |
| Adjustable Headband | No | Yes |
| Compatible Platform(s) | Windows | Windows |
| Warranty | 2 years | 2 Years |
DESIGN & COMFORT
Understandably, you will be looking for a gaming headset that you can wear for many hours. Well, both the Cloud 2 and the Void Pro are stupendous units. The design & comfort of any headset is very crucial for the individual using it.
The HyperX Cloud 2 is a fantastic unit having classic leather earcups that are massive and comfortable. Our tester felt good wearing them. They set well on your ears without any discomfort.
But when you are seated in a room with an air conditioner or humid conditions, then you may feel sweaty because of the leather material. The first look at the Corsair Void Pro and you get the feeling of an aggressive style of design.
The earcups are in the shape of a V. Though many gamers initially feel that it may not suit their ears, it is just quite the opposite. We thought that it is similar to most of the product lineups on the Corsair Void series.
They do feel light and airy, thanks to the breathable material that is present on the headset. When compared to most of the units in the market, the overall experience was good. Unfortunately, when your skin is dry, the material can become slightly annoying to wear.
Our tester did not feel it was a major problem and did not affect the comfort. Needless to say, both the headsets are quite comfortable. Gamers can have a pleasant experience when they wear them for extended periods of time.
There is nothing to worry about anything that might come in the way.
BUILD QUALITY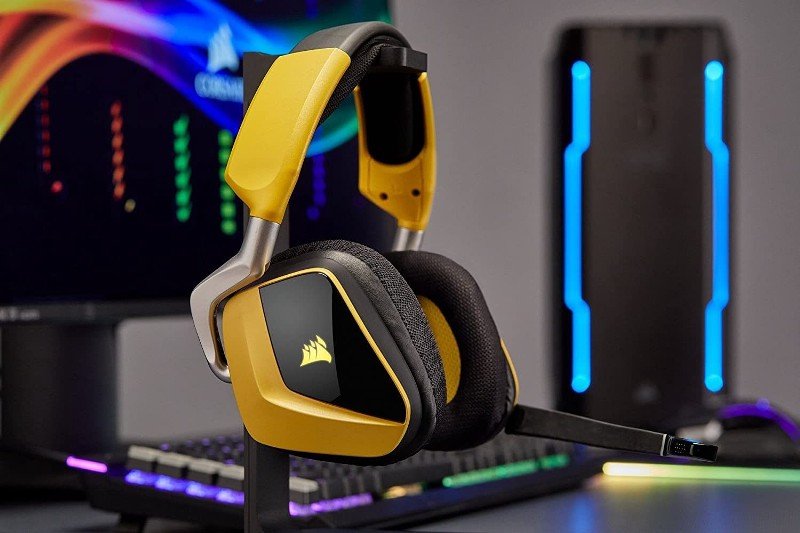 The gaming headset's build quality is another crucial factor that we will be taking a look at. Gamers love units that come with a solid build, and that is something we cannot overlook. HyperX Cloud 2 and Corsair Void Pro come with practical designs.
The Cloud 2 has managed to carry the built legacy of the HyperX brand. However, it comes with just one flaw, that the logo can get scratched with constant use. You would have probably read about it in most Cloud 2 reviews that we have written on.
The build quality is solid, and they do not flex too much. As a gamer, you get a confident feeling putting it on. The Cloud 2 comes with a massive X on the earcups. We felt that the material used on the Cloud 2 was good gamers do not want to be concerned about falls.
The build quality of the Void Pro was sublime and looked very much like a gaming unit. When compared to the HyperX Cloud 2 model, this one looks better because of the design and construction.
It also comes with RGB lighting that makes it appealing for gamers. But you will want to know that the lighting can cause more power to be consumed. If you are in for a long session, you might want to be light on the lighting.
Overall, both headsets come with an impressive build, but their design language is not the same. That means, when you are keen on having an attractive design and build, then you might want to choose the Void Pro. But the HyperX Cloud 2 comes with a good and elegant build too.
AUDIO PERFORMANCE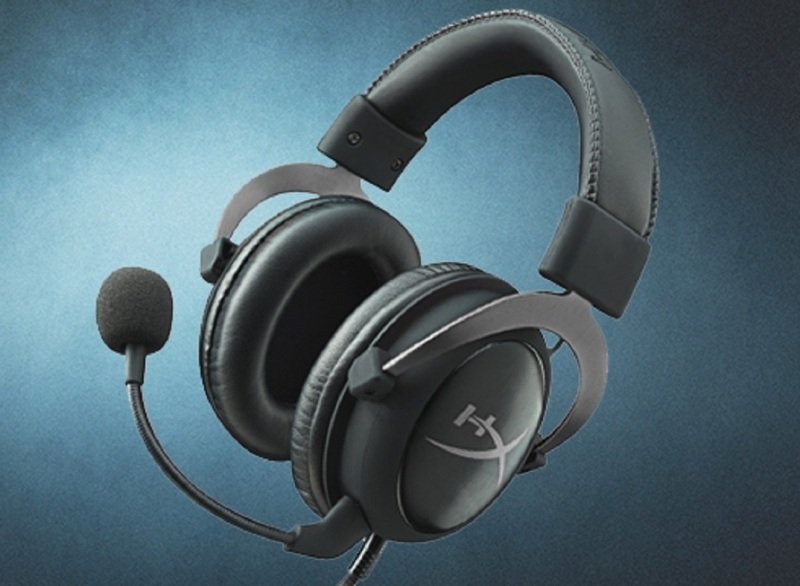 Among most of the factors in gaming headsets, audio performance is the most important. The HyperX Cloud 2 sounds exceptional and sounds much different from the audio got from the Void Pro.
Its sound is balanced, but there are only stereo and none of the surround sounds. So, if you are specific on hearing surround sound effects, it will not happen here. Otherwise, the sound quality is acceptable.
The original Corsair Void sounded sublime, and we are keen on finding more about the new model. It does not sound bad since it is a wireless headset. Our tester felt that most gaming units tend to concentrate on the bass.
But this one provided you with more balance on the sound, offering opulent sound quality. While you are not playing games, this unit is apt for listening to music, watching movies, and documentaries.
We loved the EQ presets, allowing you to tweak the headset as per your requirement. Besides, the 7.1 surrounds did an exceptional job. You have everything in here. We felt that the Corsair headset sounded better due to virtual audio.
That does not mean the Cloud 2 was terrible either. At the end of the day, your audio requirements will rule the say. But we can assure you that you go home disappointed with any model that you choose.
MICROPHONE PERFORMANCE
Since the models are focused more on professional gamers, it is imperative that the microphone is impressive. Let us find out more about that. When the microphone is available separately, when you want to use the built-in microphone, it needs something special.
The microphone on the Cloud 2 is not detachable when you do not want to use it. However, the sound quality is merely average. We cannot call it splendid. It also comes with a wind filter that ensures the job is done better.
Our tester felt that adjusting the microphone was not very helpful either. Overall, it does an acceptable task. On the other hand, the Void Pro microphone is much better than its predecessor.
It comes with no gain control. But that has no adverse effect on the performance of the gaming headset. You may not want to expect too much out of it, like stereo-level input. The chatting and gaming volume is excellent. On the whole, the Void Pro microphone is highly impressive.
COMPATIBILITY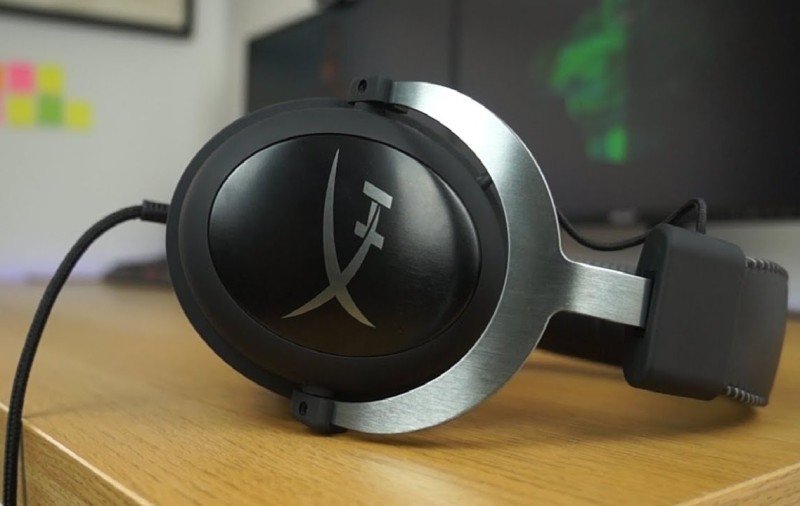 The HyperX Cloud 2 is a wired connection that comes with volume control and compatibility support for your microphone. It works sublimely on the gaming console when you insert the plugin the PS4 or Xbox One.
It also comes with a USB adapter that you can use for PC and laptop. This enables you to have more control over your audio quality as well as a microphone. You will be delighted to know that it provides you excellent latency performance.
Gamers may not notice latency between audio and visuals. The USB control box present on the headset offers you access to functions you may not get using the unit on the 1/8″ TRRS connection.
But there is no input option other than the USB on it. You can mix your audio channel levels. Besides, you can also activate the 7.1 virtual surround sound option. These headphones are wired and don't have a Bluetooth connection.
If you want a gaming headset that supports Bluetooth, you may want to see it elsewhere. On the other hand, the Corsair headset feels a bit lacking. You have proper access to the exceptional graphic EQ.
We also found that gamers can control the volume seamlessly. You can also control the color and display speed. Sadly, it does not work on your macOS, and a few features like button mapping and noise gate make the app not necessary at times.
The headset comes with extreme latency performance suitable for gaming purposes and watching movies. You may not have latency between the audio and visual data. The Cloud 2 can connect on the PC, laptop, PS4, Xbox One, and other consoles efficiently.
The Void Pro is compatible with the PC, laptop, PS4, and Xbox One. All in all, the Cloud 2 and Void Pro are exceptional gaming headsets that work well on several devices and consoles. When you want a headset that works efficiently, then the Cloud 2 might be the best option.
PRICE
The HyperX Cloud 2 is priced under $130 that can be called affordable. You can get it for lesser than $110 during sales or discount period if you keep your eyes open. Our testers felt that the pricing is justified by keeping in mind that it comes with a barrage of features, including comfortable memory foam, large 53-millimeter drivers, and a 7.1 virtual surround sound.
Besides, it comes with a durable aluminum frame. On the other hand, the Corsair Void Pro comes priced under $180, which is slightly expensive, close to $200. However, when you want exceptional compatibility, CORSAIR builds quality, crystal clear, and low latency for delivering the ultimate gaming experience.
On the whole, both the gaming headsets come aggressively priced as they are infused with intense features that can give much competition to a top-end unit. In the end, your choice depends on your requirements and taste.
VERDICT
Overall, the HyperX Cloud 2 is a fantastic gaming headset if you are alright using a wired device. We can confidently say that it has more features than the Void Pro. Besides the build quality, the headset was very comfortable to wear.
We also felt that the Cloud 2 has a good microphone suitable when playing games. But can these be enough to beat the Void Pro? The Corsair Void Pro is a decent gaming headset coming with exceptional audio reproduction.
We were thrilled to have them on our ears when sharp noises came at the treble range. However, you cannot use them wired, and the battery working life was slightly disappointing. Gamers can also make use of the in-app EQ that Cloud 2 does not have infused.
In conclusion, we have decided that the HyperX Cloud 2 vs Corsair Void Pro winner is the Void Pro. This was a tough decision because both the models are exceptionally designed, come with intense features and powerful microphones.
The Void Pro has the upper hand in few areas like the audio performance and a sublime microphone. These two factors are essential for any gaming headset. So, if you are in search of a robust, feature-rich, stable gaming headset, then you may want to opt for the Void Pro. Also check out Gaming Headsets Buying Guide.
James Smith has always been intrigued by electronic products since his childhood. After his post graduation in electronics from a popular university, he decided to pursue a career in the electronics sector. But his calling for writing about these marvellous pieces of work got the better of him. That is how UBG was started. With a writing career spanning more than 12 years, James has worked on several hundred product reviews. During his free time, he like to spend time with his pet dog and relax in the swimming pool.