Two names that stand out in the gaming headset market are HyperX Cloud and Turtle Beach, models. They have managed to make a niche for themselves. On that note, we have decided to review two of their popular units, the HyperX Cloud Stinger vs Turtle Beach Recon 70.
The HyperX Cloud Stinger is an entry-level gaming headset that can be found in the hands of many gamers and users worldwide. They are pretty lightweight and made from a strong plastic material.
Users can wear them for long gaming sessions without any discomfort whatsoever. Its boom microphone is also spectacular and comes with intense sound performance. You can use it flawlessly for gaming as well as personal use.
Due to the wired design, there is no lag. But they come optimized for sublime gaming purposes. You may not find them as aggressive as other gaming headsets, the microphone can't be detached, and noise isolation is not its fortitude during travel.
Still, if you want a cheap and high-quality headset, then this is a good choice. On the other hand, we have the Turtle Beach Recon 70, which is another cheap headphone. Its microphone voice capability is phenomenal, and so is the sound profile.
It comes with a comfortable fit for those lengthy gaming sessions with your friends. Sadly, they come cheap in design, lack a companion app, and noise isolation is not quite up to the mark compared to the other gaming headsets in the market.
But they are a solid choice when you want to own a cheap, decent, and durable wired gaming headset for your gaming requirements without having to burn a hole in your pocket. Both HyperX Cloud and Turtle Beach have produced the units and have cut some corners.
Are they worth using for your gaming needs? Let us look at them briefly and understand their design, build quality, and audio performance, making them so much in demand in the gaming market.
HYPERX CLOUD STINGER CORE
TURTLE BEACH RECON 70
BUY NOW
BUY NOW

PROS

PROS

The all-around audio performance was top-notch.

The fitting was truly exceptional.

It offers you decent wireless connectivity.

It comes with excellent design and makes.

The unit is priced under $30, which makes it very cheap.
This is a cheap model in the gaming segment.

The sound performance is tremendously phenomenal.

Its earcups are very comfortable.

It works sublimely on most gaming consoles.

It has eloquent design and styling.

CONS

CONS

Sadly, there is no access to the 3.5mm jack.
Unfortunately, there it has no surround sound.
| SPECIFICATIONS | HYPERX CLOUD STINGER CORE | TURTLE BEACH RECON 70 |
| --- | --- | --- |
| Product Name | Cloud Stinger Core Wired Stereo Gaming Headset | Recon 70 Wired Stereo Gaming Headset |
| Brand | HyperX | Turtle Beach |
| Sound Mode | Stereo | Stereo |
| Connection Type | Wired | Wired |
| Water Resistant | No | |
| Built-In Microphone | Yes | Yes |
| Microphone Features | Detachable, Noise cancelling | |
| Headphone Fit | Over-the-Ear | Over-the-Ear |
| Adjustable Headband | Yes | |
| Warranty | 2 Years | 1 Year |
DESIGN & COMFORT
Unlike most HyperX Cloud models, the Stinger Core comes with bland looks. We could say that it is pretty conservative and sober. There is a black colored chassis, which has large memory foam earcups and a headband.
The headband comes with adequate covering under it. You can find most of the controls on the right side, which is a good thing. The special features are on this side. Most gamers are right-handed, so that shouldn't be much of a problem.
Besides, we found them to be reasonably accessible. You have the charging port, the power button, and the very flexible boom microphone. Please do note that you cannot remove the microphone.
It shouldn't be a significant issue or problem. But those of you who are particular about using a removable microphone may want to check other models. We liked the feature where you can effortlessly mute the microphone pushing it front.
It comes with a click sound. The Recon 70 gaming headset is similar to the design of the Stinger Core. Both the models may not attract you with their colors and appearance. But they sure can impress you with the comfort and sound quality.
The earcups come in matte black, and it comes with a curving groove at the middle. You can find the headband having the logo there. You can also see a red connector band that is just about the earcups.
The connector band is held by a stronger band having a similar logo. You can see three glossy features present at the sides. We found the earcups comfortable to wear for long hours, and besides, they come made of leatherette.
Its foam cushions under them are good but could have been a little softer. We found the headband to be adjustable effortlessly. Eventually, the comfort and design of this model are quite acceptable, keeping the price in mind.
BUILD QUALITY
From the above, we already came to know that the Cloud Stinger Core model might not be HyperX's best design. Having said that, you will notice that the build quality is top-notch. We were quite taken aback by that.
You can notice the smart aesthetic design frame all over the body. They were pretty solid and robust in build. It made us want to have the boom microphone removable. Unfortunately, that was not here.
We also would have liked a dongle storage compartment. Many gamers seem to misplace the small attachment. Besides, there is no 3.5mm audio feature. This was a big letdown, to say the least.
The build quality of the Recon 70 is robust, just like the Cloud Stinger Core model. For the price range, this is something that is quite remarkable. The headphone comes in several color combinations.
They are labeled by the gaming console you have to pair. In a sense, you have the red/black for the PS4 console. You can use the green/black for the Xbox One. There is also a color combination of white/blue for pairing with other consoles.
It does not come with many controls on the headset. There is the volume function that is present on the left side of the earcup. You can also find the 3.5mm audio cable coming along with the flip-to-mute microphone.
We liked the fact that it is not heavy at 9 ounces. The Recon 70 does not move around your heat when you are gaming or even jogging. This was a relief when compared to even some top-end models in the market.
We felt that the boom microphone is making it a little uncomfortable when you wear them. On the whole, this is a sublime gaming headset that cannot be termed as unbreakable. It would help if you considered the price range for that.
AUDIO PERFORMANCE
The Stinger Core does a fantastic job in balancing the voice, sound, and music effects. We used them when playing games, watching movies like Spiderman, and even listening to heavy metal songs.
They were sublime headphones to put on. It can bring out crisp and smooth audio. The soundstage was good, thanks to the higher treble. We felt that the sound profile on the PC or laptop is the same as that on the console.
As we have already said before, it does not come with the 3.5mm jack feature. This can prove to be a big drawback. The sound was quite lively, and you could hear the shotgun. But you cannot hear a full gunshot sound in your arsenal.
The Turtle Beach Recon 70 came with top-notch audio performance. It sounded great to have on your ears. Sadly, you may not get the kind of depth you would be looking for from the soundtrack.
Those of you who like to play games like Call of Duty would enjoy it thoroughly because of its booming audio effects. We could play the sound as loud as we wanted. The guitar and vocals were splendid.
But we felt that the chorus was at times a little distorted. You may not find much depth in the heavy bass sound. That means light drumbeats may not come with the impact you are expecting, and the voice work is evident.
MICROPHONE PERFORMANCE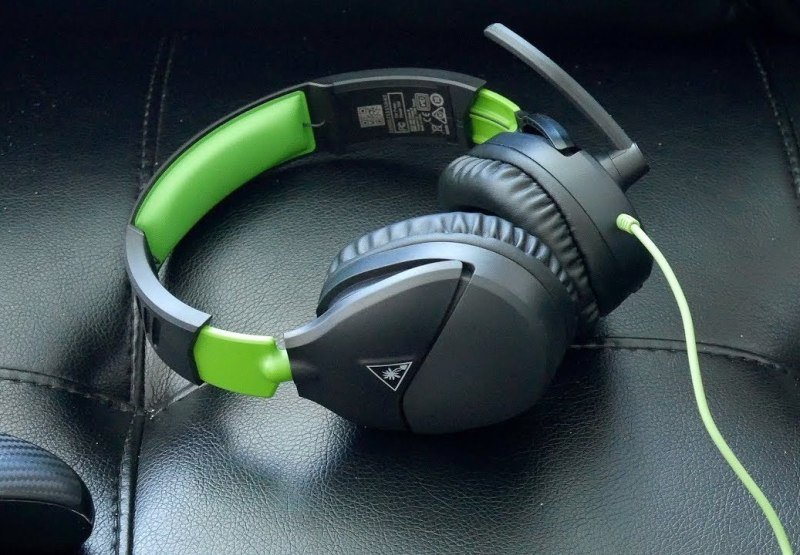 The Stinger Core boom microphone is spectacular. It can do its job exceptionally well. We found that our voice was heard well across to the person on the other end. But there was slightly a lack of brilliance in the voice that is got from top-end models.
Overall, the microphone is acceptable for a $30 priced unit. The Recon 70 microphone is not that bad either, and it comes with a great-sounding device. However, during intense gaming sessions, you may have to shout to your teammates.
Though it was not much of botheration, it was slightly annoying at times. The microphone also picked up noise around you. We could even hear the air conditioner switched on. This is something that the maker might want to work on.
If people are talking few feet away from you, their voices are audible, and others can hear the noise.
COMPATIBILITY
The HyperX Cloud Stinger Core's compatibility on several gaming consoles as well as your PC and laptop is genuinely stunning. It comes with excellent close-range wireless connectivity. This connectivity can slow down when you are more than 20 feet away.
To be honest, many gaming headsets can work more than 30 feet, but we need to remember the price of this product. Few gamers felt that it was not up to the mark in that factor, but the connectivity is quite decent, which matters.
HyperX wanted to design something that would work opulently with the PS4, and they managed to bring out the beast. It was mainly produced for a PS4 peripheral. If you own the PS4 or PS5, the gaming headset will genuinely show its skills on the gaming console.
You can use it with your PC, laptop, and console using the wireless dongle. We want to point out the battery working life of the gaming headset that can operate for 18 hours. We did find the unit comes with few customization modes.
That is not something you want to hear as a gamer, and it does not have surround sound options. Otherwise, the Cloud Stinger is worth for money product. It is not often you can have a device priced less than $50 coming with decent features.
The Turtle Beach Recon 70 comes with tremendous powers and ensures that you can access the drivers. You can use it efficiently when you are playing games or having a client video conference.
PRICE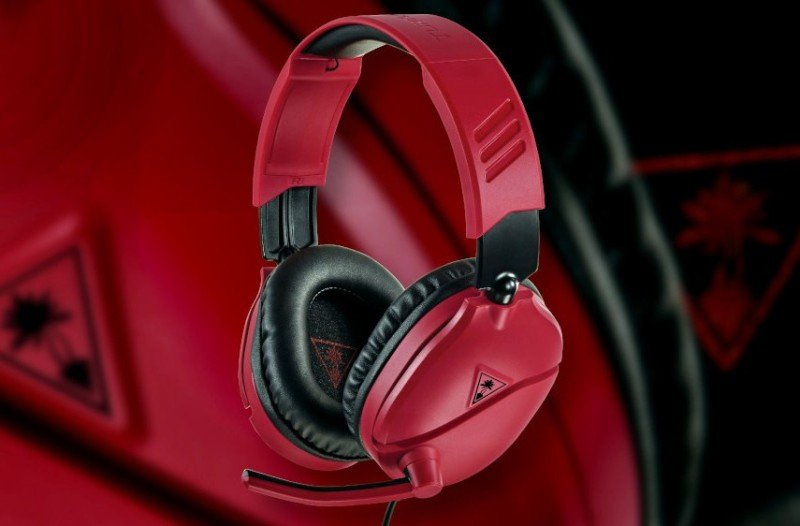 As we mentioned in the introduction itself, both these models are among the cheapest in the market at the moment in 2021. If you are tight on budget or have financial constraints but do not want to compromise your audio quality, we highly recommend both units.
The HyperX Cloud Stinger Core is priced under $30. The Turtle Beach Recon 70 is priced under $40. With a price difference of $10, you can think of either saving the money or opt for the Recon 70 that comes with outstanding features.
CNET has called the HyperX Cloud Stinger Core the wired value favorite in the best Xbox gaming headset for 2021. Techradar the Turtle Beach Recon 70 is the best budget in the Nintendo Switch headphones 2021.
VERDICT
The HyperX Cloud Stinger Core is an excellent gaming headset. But we felt that the makers have decided to let go of most things on the table. We could not find few essential things that you would otherwise find on most gaming headsets priced under $100.
There were no customization options, a 3.5mm sound feature, and the chat mixer. On that note, gamers may not actually need these features. If you belong to that category, then you may want to check it out.
The comfort of the headset is too hard to be ignored, and so was the sound quality. It was opulent, and you could hear everything clearly for just $30. The Turtle Beach Recon 70, on the other hand, is another outstanding gaming headset.
When you do not want to break your bank account, but want to land up with a superb unit, then the Recon 70 can be the ideal option. We were just blown away by the design, exquisite microphone quality, and sound effects.
To be honest, it is not what a professional gamer might want to have in their hands, but it has the ability to tick all the boxes sublimely. That is why we have decided to make the winner between the HyperX Cloud Stinger Core vs Turtle Beach Recon 70.
James Smith has always been intrigued by electronic products since his childhood. After his post graduation in electronics from a popular university, he decided to pursue a career in the electronics sector. But his calling for writing about these marvellous pieces of work got the better of him. That is how UBG was started. With a writing career spanning more than 12 years, James has worked on several hundred product reviews. During his free time, he like to spend time with his pet dog and relax in the swimming pool.