Gaming headsets can be tricky to find sometimes. They are expensive as well as affordable and come in a barrage of units. Today, we will be taking a look at one such brand that has stood the test of times and delivered on its goods.
HyperX has been able to produce some exceptional products in the gaming sector. Their PC peripherals are priced low and reliable too. They have released two phenomenal products in the form of the HyperX Cloud Stinger and the HyperX Cloud Core gaming headset.
We will be comparing the features of the HyperX Cloud Stinger vs Core gaming headset. They both are entry-level headsets, and expecting too much from them can be unpardonable. Do they come with a punch?
Now, the stinger unit is not cheap. However, it comes infused with features like 7.1 surround sound that make it worth using. The frame is made from plastic and appears bulky. But they are quite lightweight for extended gaming sessions.
It comes with a boom microphone that is suitable for picking up sounds clearly. You can effortlessly take part in a gaming tournament without breaking a sweat. As they come with a wired design, the lag is hardly there.
On the other hand, the HyperX Cloud Core is a simple and powerful headset. The design and sound quality are good. You may want to know that they come with no controls. However, the unit works with all the consoles in the market.
The microphone is also good and can pick up sound seamlessly, and it is detachable. That makes the headset ideal for the outdoors. But they do not come with much isolation, and you may not want to use them when commuting.
Let us read on to find out more about both HyperX Cloud Stinger vs Core gaming headset and learn who the winner is.
HyperX Cloud Stinger
HyperX Cloud Stinger Core

PROS

PROS

This is a robust build unit.

It is comfortable to wear for extended hours.

The audio balance is exceptional.

It comes with a noise-canceling microphone for excellent sound.

It is lighter than the Cloud Core unit.

It has a control panel placed on a device.
The headset is comfortable to wear for lengthy periods of time.

It has a stunning boom microphone.

The frequency is higher than the Cloud Stinger.

It has a 3mm bigger driver unit.

The microphone is removable.

It comes with an in-line control panel.

CONS

CONS

It has no controls or customization options.
Unfortunately, the design is made from plastic and feels breakable.
DESIGN & COMFORT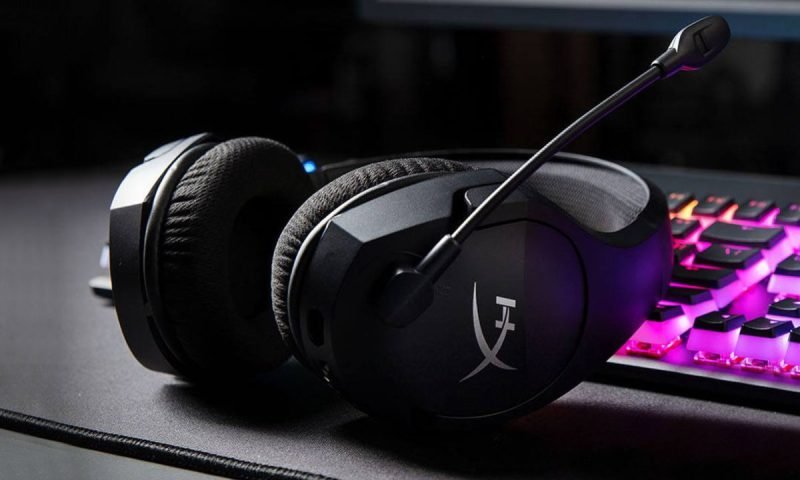 For any user, the comfort of the headset is the prime requirement. Unless the headset is comfortable, you may not feel it wearing it for long hours. The stinger is comfortable to wear because of the large earcups.
They are quite spacious and come with adequate padding. We were slightly disappointed with the fact that the padding is not very comfortable. The headset is lightweight and does not tense up your head.
Some top-end models too come with a tight fit and cause your head to feel uncomfortable after some time. Like other headsets from the same maker, the earcups can seal your ears, providing you with great sound.
But it tends to become warm fast. This is not the ideal thing you would want to hear. Especially if you are keen on playing a long-hour game, the same can be said if you plan on exercising using them.
It will get hot fast, and you may not feel comfortable. The airflow is also limited because of the closed design. But that is quite normal in most of them over the head units. Our testers were able to wear it for few hours without issues.
However, too long might cause problems. If we take a look at the Cloud Stinger Core, it is designed using plastic. So, you may not be instantly stunned seeing it. As far as the comfort is, we felt pretty happy wearing it for long hours.
They come large in size, and the padding on the earcups is sufficient for large heads and ears. You will love to hear that the weight is evenly distributed on the head. So, naturally, comfort is a huge hit here.
We also felt that the headband could withstand the pressure from all sides effortlessly. Gamers can find them slightly on the tighter side during long hours. But they are quite comfortable and on par with some top-end units in the market.
The same can be said about breathability. This is a standard feature in most closed headsets. You really expect to wear them for few hours, without the heat getting trapped inside. This can be the case when you are from a tropical region.
Likewise, you may not find them suitable for exercising. The airflow is blocked, and you can feel uneasy inside in a few minutes itself. The same can be said when you are taking part in a long marathon, and that need not be an issue for casual gaming.
BUILD QUALITY
The next aspect of the units would be the build quality. You want a headset that can last few years at least. You certainly do not want them to break if you drop them by mistake. Luckily for you, both these headsets come with a good design.
The plastic frame is relatively cheap. It does not mean that the unit is poorly designed. You will notice that the headband is made from metal. It is pretty flexible, and you can adjust them as you want.
We felt that the earcups are well designed, but you can clearly see that the hinges are slightly on the weaker side. You will want to know that you cannot replace the cable. We liked the fitting of the stinger and thought that it could last the time.
You may not want to use them for sports and games because they can slide off your head. They are not meant for sports, ideally speaking. However, the cable that comes non-detachable can snap or get entangled.
The unit is also less flashy due to the plastic that it is made from. It has red accents that are visible on it. However, we were not entirely convinced as the microphone cannot be detached, and some of you might be unhappy with that.
The headset is not portable either. Unlike the Bose models that provide you with a sturdy bag and the earcups fold, this isn't the case here. The design being large, cannot be folded due to its rigid body.
You can find the unit a little flexible, but it is rigid in design, and you will find it challenging to take it with you during travel. When you are not keen on placing them around your neck, then you have to put them inside a bag.
The same can be said in the case of the HyperX Cloud Core. It comes with a large build and design if you look at the Cloud product line. The earcups feel strong and will effortlessly survive those accidental falls.
The hinges are made from metal and are flexible. We found that the audio cable can at times turn out to be a weak point. It is stable for gaming, and you will have intense fun when playing with your friends or yourself.
However, they are not suitable for exercising or strenuous physical activity. The headsets can sway at times, and if you turn your head often, they can fall off from it. Gamers may not like the fact that the cable is not removable.
In terms of looks, both the stinger and the core appear the same. The design is premium and appears sublime. They come with black hinges. You can remove the microphone, which makes the headset ideal for outdoor gaming headsets.
AUDIO PERFORMANCE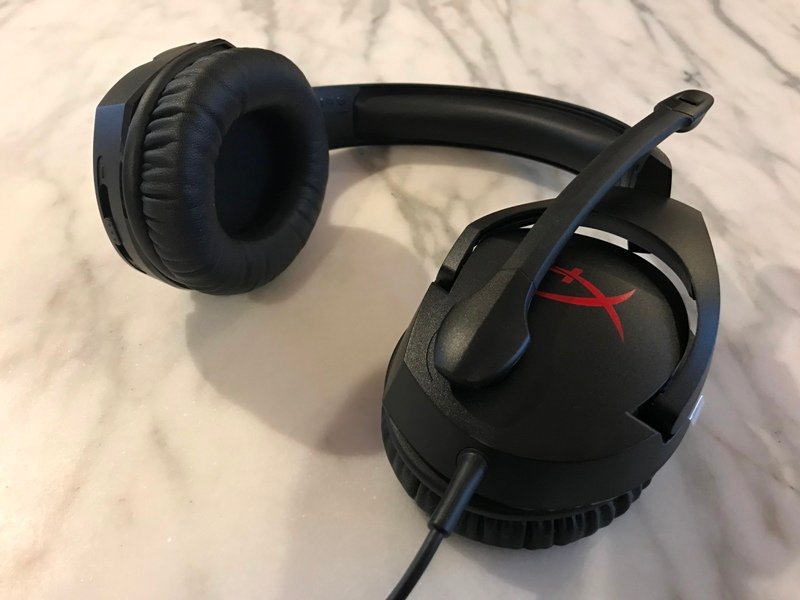 Now, we will read about the audio performance of the stinger and the cloud core model. The audio quality of the units is primarily bass. If you are somebody who prefers hearing pop, rock, and drums, then this is yours.
We felt that the treble of some music sounded slightly uneven. This can be problematic even when you are listening to jazz. It also depends on the fitting of the headset. When you have managed to get the best fitting, then things can move smoothly.
If the headset is not able to fit nicely, then the music may sound slightly jarred. We found that the treble and the bass sound weird sometimes, depending on the music you are listening to. As we said, if you are wearing glasses, then the fitting might defer.
It boils down to the fitting that you have managed to get from the stinger. The mix provided by the headset is overpowering. We usually do not use this word unless the headset is really that good.
The bass offered on the headphone is sublime. You can find some differences in the mids, which are provided by a few instruments and vocals. Now we will read the audio performance of the core gaming headset.
It is pretty consistent. We thought we were using a top-end unit when listening to the core headset. Its bass was fantastic, and if you have glasses on, then you can find differences. As far as the treble goes, it was pretty consistent too.
The bass performance of the Cloud Core is excellent. It has a low-frequency extension that is close to 15Hz. It means that the bass is accurate, and the headset can create a sufficient amount of rumble.
We also noticed that the bass depends on the fitting of your ears. If you wear glasses, then you may notice that the audio performance is quite powerful. It comes with a stunning mid-range quality.
The headset response is extraordinarily balanced and flat. However, you can notice slight variations. It also comes with accurate reproduction of vocals. The treble is quite good. It comes with a leap once it crosses 10kHz.
On the whole, the audio performance on both the stinger and the core units was good. You can find few lapses here and there, but they are alright. When you want to experience excellent audio quality during your gaming, then both these units are suitable.
MICROPHONE PERFORMANCE
Before we find out about the microphone performance, you might want to know that the stinger unit does not have sufficient controls. In the right earcup, the slider enables you to adjust the volume.
Sadly, it does not come with ideal points that can enable you to set your volume consistently. That means when you do not want to use the microphone, you have to move it into an upright position.
If you are particular about intuitive controls, then you may have to look elsewhere. Likewise, its noise isolation was average—the noise levels from outside were relatively high. You can hear everything clearly.
When you put them on in places like hotels, parks, or even your living room, you may not be able to have acceptable speech quality. The leakage was good and was at the mid-range. This is when lead instruments and the speech have a significant say.
When you want to ensure that your voice is audible to others, then you have to increase the volume. The recording was top-notch. Each tone was heard clearly, and nothing was blurred or poorly sounded.
In the core gaming headset, the isolation was just fine. It cannot be termed excellent. They do not come with active noise canceling feature. In this sense, the headset does not isolate in the bass.
If you wear the headset during your commute, then you can hear everything clearly from the outside. To be able to block out ambient speech, 10dB of isolation was reached in the headset. However, you will be glad to know that it could get 32dB in isolation for treble.
Its leakage performance was average. We found that it occurs mainly from 300Hz and 7kHz. That is a pretty broad range for it to happen. We also felt that the boom microphone did well. The recording quality was top-notch.
The tests showed that it came with good results. It resulted in sound quality that came with a splendid performance. The speech recorded was simple and clear to understand. In other terms, it was natural.
The noise handling was also good. You will be delighted to know that the tests brought out excellent figures of 36dB. This shows that the microphone can effortlessly isolate your words as you speak, even in noisy environments.
COMPATIBILITY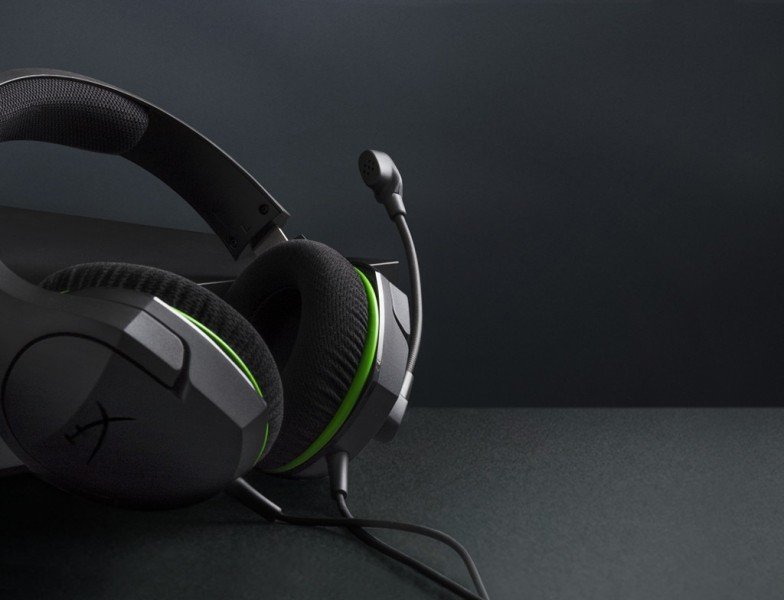 The compatibility of the headsets is another crucial factor when deciding to purchase them. Let us find out if both the units are compatible with most of the consoles or not. You do not want to end up buying them and then regretting your decision.
We begin with the HyperX Cloud Stinger. The gaming headset comes with a 1/8″ TRRS audio cable. It helps you listen to audio on your laptop, PS4, PC, and Xbox One. You will be delighted to know that it comes with a Y-cable offering you additional 5 feet of length.
The stinger headphone is wired units you can plug them into your PC or PS4 for using microphone and audio. However, you can use them with your Xbox One, only when you plug them controller audio jack.
The microphone sound performance is exceptional. Unfortunately, they cannot work with Bluetooth. If you are particular about using Bluetooth, then you might want to look for some other unit.
It is a wired headset having minimal latency and suitable for playing games or watching movies. The headset does not come with a dock. On the other hand, the core gaming headset comes with a 1/8" TRRS analog connection compatible with every platform.
The headset enables you to connect both audio and microphone effortlessly. You can connect on the consoles and PC sublimely. Please note that when connecting the PC, you may want to use the Y-splitter for the microphone and headphone ports.
PRICE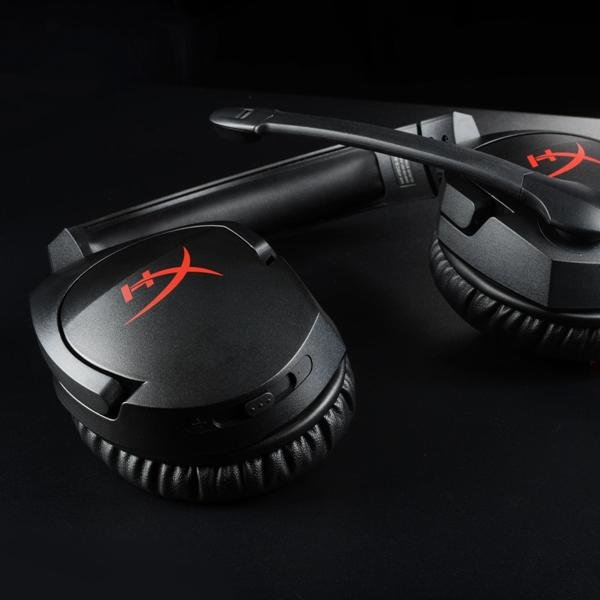 Finally, we will read about the HyperX Cloud Stinger vs Core gaming headset pricing. Let us find out which among of the two models is cheaper than the other one. Why might you want to go with the more affordable model or higher-priced one?
We will make it straightforward for you; the HyperX Cloud Stinger is priced under $50. Likewise, the HyperX Core gaming headset is priced under $70. As you can see, the Cloud Stinger is slightly cheaper than the Cloud Core.
Gamers may want to know that cheap models do not have to be the best option always. Based on our testing, both delivered incredible audio and microphone performance. Besides, the design and build quality were on par with top-end models.
The Cloud Stinger is a sublime model that looks premium in design and colors. Yes, it is definitely worth the price rate. Likewise, the Cloud Core gaming headset is priced under $70, and when you look at the fact that it is designed from aluminum, it is okay.
That is about it. Is the pricing justified? Well, both the models come with their unique features embedded in them. Overall, when you search for a priced less than $100, then both these models can be considered.
VERDICT
We have ended our review of the HyperX Cloud Stinger vs Core gaming headset. From the above, it is pretty evident that both the models are capable and good enough. HyperX Cloud has done a top-notch production in these two models.
They have infused everything that any gamer would be delighted to use as a headset. The HyperX Cloud Stinger gave a decent performance and had the capability to put a smile on your face.
On the other hand, the HyperX Cloud Core gaming headset comes with several flaws that were quite visible on use. We have made our decision with the Core headset as the winner. It comes with several features, and the audio quality was mind-blowing.
If you are alright with the plastic make, then there is no reason why you should not use it.
James Smith has always been intrigued by electronic products since his childhood. After his post graduation in electronics from a popular university, he decided to pursue a career in the electronics sector. But his calling for writing about these marvellous pieces of work got the better of him. That is how UBG was started. With a writing career spanning more than 12 years, James has worked on several hundred product reviews. During his free time, he like to spend time with his pet dog and relax in the swimming pool.