In the recent years we have seen the evolving world of audio technology. There are so many companies who offers the best headphones and earbuds with so many advance features. Well, today we have choose to talk about the two heavyweights Sony and Apple. Both the company offer different types of earbuds and headphone and in this post we are going to compare Sony WH-1000XM5 and the Apple AirPods Max. Both company claim that they have best noise-canceling and cutting-edge features. So in this detailed comparison we will look each and every aspect of these headphones to understand who is really better and why they are better. So let's not waste much time and start with the introduction.
Sony WH-1000XM5
Apple AirPods Max
PROS
PROS
Excellent sound with customizable EQ
Effective noise cancellation
Lightweight and comfortable
Works well with both Android and iOS devices
Up to 30 hours battery life
High-fidelity audio and spatial audio for immersion
Powerful noise-canceling for immersive listening
Seamless Apple ecosystem integration
Up to 20 hours of listening time
Memory foam ear cushions and breathable design
CONS
CONS
Relatively high price
Limited color options and accessories
Higher price compared to Sony
Heavier and bulkier design
CHECK ON AMAZON
CHECK ON AMAZON
Sony WH-1000XM5
Sony's WH-1000XM5 is one of the most popular headphone and they are popular because they comes with amazing call quality and noise cancellation. The ability of handling background noise perfectly gives the very clear sound during the calls. It continues to cancel noise even after you stop speaking, which can be a strength or drawback depending on your preference. Noise cancellation is excellent, although the AirPods Max slightly outperform it in canceling low-frequency noise. In transparency mode, the WH-1000XM5 provides a nearly transparent experience, but the AirPods Max edge ahead in terms of clarity. If you are fan of bass-heavy sound and loves the genres like electronic and pop then Sony's WH-1000XM5 will not disappoint you as they offer amazing sound quality with a focus on lower mids and upper bass. Customization via the Sony Headphones Connect app is available on both iOS and Android, and multipoint pairing ensures versatility. The best part about these headphones is they have very lightweight design which gives superior comfort. Along with these features one the most important feature in the wireless headphones is battery life and the WH-1000XM5 offer a longer battery life which make them a strong contender in the headphones market.
Sony WH-1000XM5 Key Features
Premium Build: Crafted with aluminum and stainless steel materials for durability and comfort.
Exceptional Sound Quality: Offers high-quality audio with customizable equalization via the Sony app.
Advanced Noise Cancellation: Features industry-leading noise-canceling technology for an immersive listening experience.
Comfortable Design: Designed for long-term wear with plush cushions and lightweight construction.
Unique Features: Includes functions like palm-activated noise cancellation pause and conversation mode.
Voice Assistant Compatibility: Works seamlessly with Amazon and Google voice assistants for added convenience.
Versatile Connectivity: Comes with both USB and audio cables for flexibility in usage.
Protective Case: The included case offers excellent protection and includes a compartment for cables.
Competitive Price: Offers a compelling value proposition compared to other premium headphones in its class.
Apple AirPods Max
The AirPods Max stands out with excellent call quality and superior noise cancellation. Voices come through clear and crisp during calls, and it adeptly handles background noise. While it may permit some noise to return after you stop speaking, overall clarity is a strength. Noise cancellation is top-notch, delivering an almost silent listening experience and excelling in canceling low-frequency noise. Transparency mode impresses with its remarkable clarity. A broad soundstage and balanced audio output provide the exceptional sound quality. The Apple AirPods Max provide a rich bass along with clear vocals, and precise instrument separation. It also have some other features like spatial audio, lower latency, and Siri integration which make these headphones to provide better sound quality. You can not complain about the build quality, design and comfort as Apple is known for it's premium quality. If you are a person who is in love with Apple products then the AirPods Max give you seamless compatibility with Apple devices.
Apple AirPods Max Key Features
Premium Build and Design: Made with high-quality materials, including aluminum and stainless steel, for a luxurious and durable feel.
Exceptional Sound Quality: Delivers high-fidelity audio with adaptive EQ and spatial audio for a cinematic experience.
Active Noise Cancellation: Offers powerful noise-canceling capabilities for immersive and distraction-free listening.
Seamless Apple Ecosystem Integration: Provides automatic device switching and hands-free Siri access for Apple users.
Comfortable Fit: Features memory foam ear cushions and a breathable mesh canopy for long-lasting comfort.
Intuitive Controls: Equipped with a digital crown for precise volume control and playback adjustments.
Transparency Mode: Allows users to hear their surroundings while listening to music for added safety and convenience.
Voice Assistant Support: Works seamlessly with Siri for voice commands and information retrieval.
Long Battery Life: Provides up to 20 hours of listening time on a single charge.
Customizable with Accessories: Offers various color options and optional accessories for personalization.
High-Quality Case: Includes a protective case that preserves the headphones' premium build and design.
Sony WH-1000XM5 vs Apple AirPods Max Specs
| Specifications | Sony WH-1000XM5 | Apple AirPods Max |
| --- | --- | --- |
| Noise Cancelling (Active) | Yes | Yes |
| Connection Type | Wireless | Wireless |
| Wireless Connectivity | Bluetooth | Bluetooth |
| True Wireless | No | No |
| Built-In Microphone | Yes | Yes |
| Carrying Case | Yes | Yes |
| Microphone Features | Noise cancelling | Noise cancelling, Voice Activated |
| Headphone Fit | Over-the-Ear | Over-the-Ear |
| Adjustable Headband | Yes | Yes |
| Battery Life | 30 hours | 20 hours |
| Battery Charge Time | 3 hours | Not specified |
| Works With | Google Assistant, Amazon Alexa, Siri | Siri |
| Voice Assistant Built-in | Google Assistant, Amazon Alexa | Siri |
| Bluetooth Version | 5.2 | 5.0 |
| Number Of Devices Connectable Simultaneously | 2 | Not specified |
| Controls | Volume, Track selection, Mute, Call | Call, Track selection, Voice assistant, Volume |
| High Resolution Audio | Yes | Not specified |
| Foldable Design | Yes | Not specified |
| Charging Accessory Included | Cable | Cable |
| Charging Interface(s) | USB Type C | Lightning |
| On/Off Switch | Yes | Not specified |
| Material | Ear Cushion Material: Memory foam | Ear Cushion Material: Mesh textile, memory foam; Headband Material: Stainless steel |
Sony WH-1000XM5 vs Apple AirPods Max Detailed Comparison
Design and Build Quality
Sony has upped its design game with the WH-1000XM5, adopting a sleeker and more minimalistic look. The headphones now bear a striking resemblance to the AirPods Max, with a cleaner aesthetic. The WH-1000XM5 is remarkably lightweight, weighing 55% less than the AirPods Max, because of its plastic construction. The ear cups feature plush memory foam cushions that provide exceptional comfort.
One drawback is that the ear pads on the WH-1000XM5 aren't designed for easy replacement, whereas the AirPods Max's ear cups can be magnetically removed and replaced, allowing for customization and easy cleaning.
The AirPods Max, on the other hand, boast a premium build with stainless steel and aluminum components, which makes them noticeably heavier than the WH-1000XM5. They feature a unique design with a breathable knit mesh canopy and memory foam ear cushions, which provide excellent comfort and you will not feel discomfort even during extended listening sessions. Additionally, the AirPods Max's design minimizes clamping force on your head, enhancing comfort further.
One notable advantage of the AirPods Max is their resistance to fingerprints, because of a special coating on their surfaces. This feature make sure that the headphones maintain their appearance even when you use them on a regular basis.
Comfort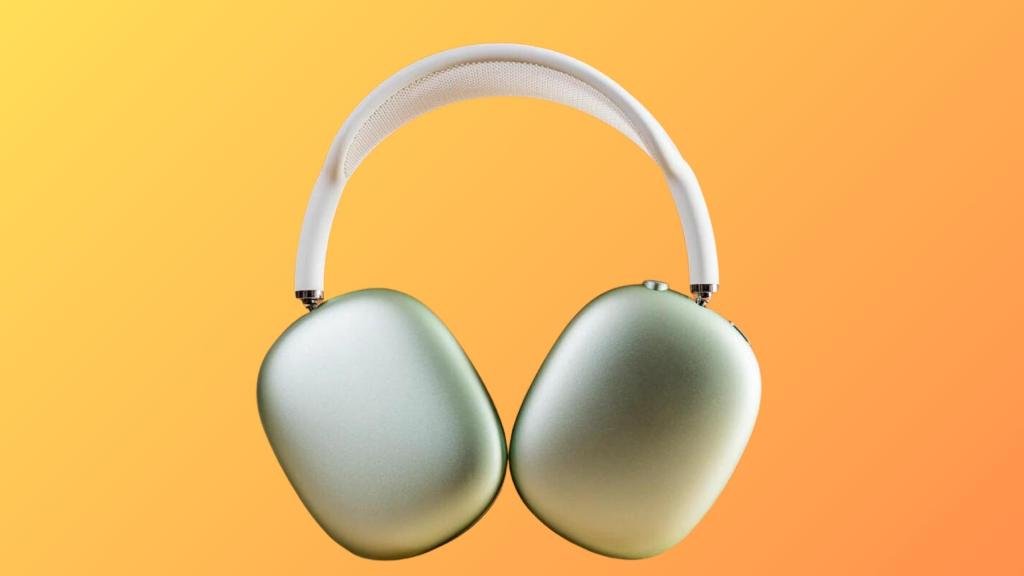 The comfort factor can vary from person to person, but both headphones offer a high level of comfort. The WH-1000XM5's lightweight design and plush memory foam ear cushions create a snug seal around your ears, effectively blocking out external noise. However, some users may feel a bit of pressure on the headband over time.
In contrast, the AirPods Max's breathable knit mesh canopy and memory foam ear cushions distribute weight evenly, making them feel almost weightless on your head. The perfect design make sure to reduce the pressure on the headband which make them comfortable fit.
Noise Cancellation
Sony has consistently delivered exceptional noise cancellation technology, and the WH-1000XM5 is no exception. It comes with nine microphones which are dedicated to noise cancellation and they work perfectly when it's come to the blocking out ambient sounds. The noise cancellation on the WH-1000XM5 is on par with, if not slightly better than, the AirPods Max, creating a quiet listening environment even in noisy surroundings.
The AirPods Max's noise cancellation is top-notch and provides a near-silent listening experience. The headphones use advanced algorithms and a total of eight microphones which works perfectly according to your environment and they canceling out external noise effectively. So when we talk about the noise cancellation, both the headphones offer almost similar levels but we feel slight variations in sound quality and comfort.
Controls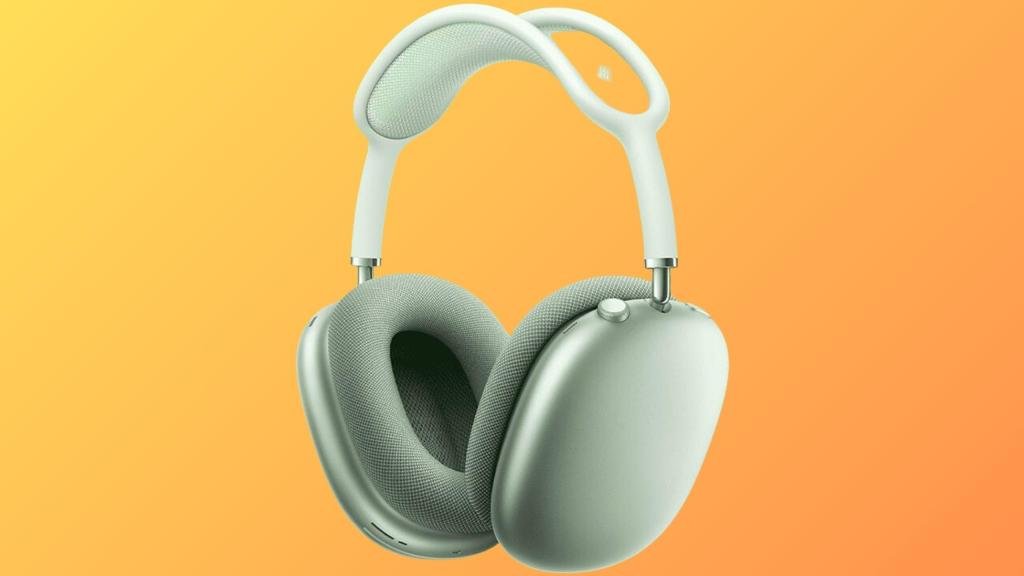 The WH-1000XM5 boasts touch-sensitive controls on the ear cups. These touch controls makes your task easy and allow you to perform various functions like changing tracks, pausing, activating voice assistants and adjusting volume very easily. The AirPods Max features the innovative Digital Crown, similar to the one found on Apple Watch. Using this multifunctional dial you can easily control so many things like playback, adjust volume, skip tracks, and answer calls. Additionally, there's a dedicated button for switching between noise cancellation modes.
The choice between touch-sensitive controls and the Digital Crown largely depends on personal preference. Some users prefer the tactile feel of physical buttons, while others appreciate the seamless touch controls. So we can say that both the headphones comes with responsive and user-friendly interfaces.
Sound Quality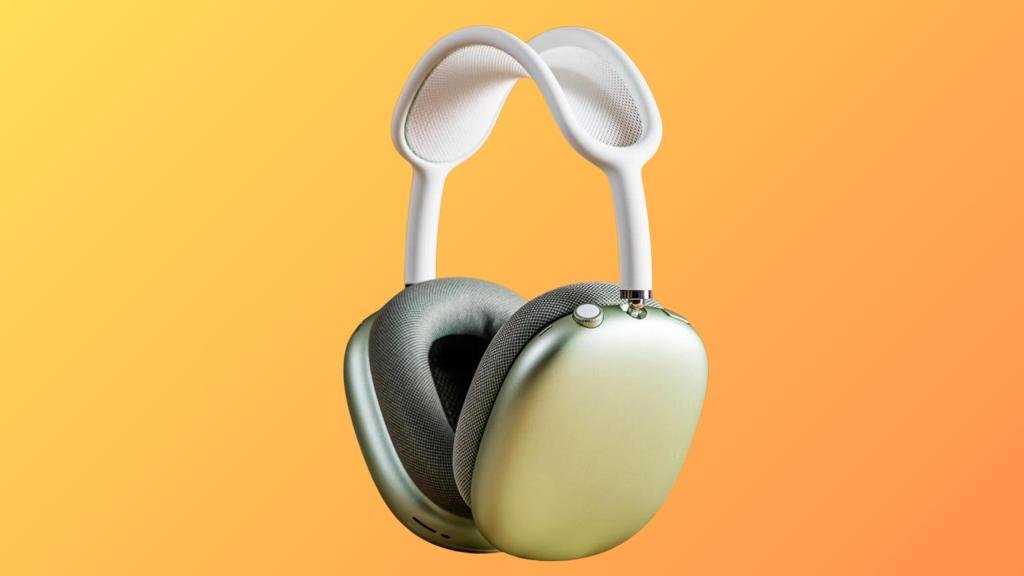 When it comes to the choosing headphones, Sound quality is one of the most important feature. Sony headphones have consistently delivered high-quality sound, and the WH-1000XM5 is no different. They comes with deep bass, clear mids, and crisp highs balanced sound profile. You can also customize the sound profiles using Sony companion app which allow you to adjust the sound according to your test and like. If we say how we feel about the genres of WH-1000XM5, Well, they are impressive for genres like electronic, pop, and classical as they provide rich and immersive listening experience. However, in the realm of heavy rock and complex music arrangements, they may fall slightly short in terms of volume and instrument separation.
The AirPods Max are renowned for their exceptional sound quality. They comes with a wide soundstage which is perfect for the immersive listening experience. With their adaptive EQ, they automatically adjust the sound to the music you're listening to, providing a balanced and detailed audio output. When it comes to the various music genres, The AirPods Max offer similar feature like WH-1000XM5, which include classical, rock, and electronic. The rich bass response, clear vocals, and precise instrument separation makes these headphones suitable for people who are audiophiles.
Microphone Quality
The microphone quality of the WH-1000XM5 is good, offering clear audio for voice calls and virtual meetings. However, it may not match the level of clarity and background noise reduction provided by the AirPods Max. The AirPods Max offer exceptional microphone quality, capturing your voice with clarity and effectively reducing background noise. This makes them an excellent choice for calls and virtual meetings where crystal-clear audio is essential.
Price
We don't consider price as an significant factor while choosing the headphones, but still if you can get something in less price with best feature then we should definitely consider the price as an important factor.
The Sony WH-1000XM5 is priced around $398, which make it an attractive choice for those looking for high-quality noise-canceling headphones, but we can say that it's still a higher price compare to the other brands headphones with almost similar features. The AirPods Max, being an Apple product, come with a premium price tag which is $549 and when we compare them with Sony WH-1000XM5 they are almost $150 costlier. So we can say that AirPods Max are not budget-friendly option.
Conclusion
So finally we have comes to the conclusion, Well without any doubts, both the headphones Sony WH-1000XM5 and the Apple AirPods Max provide stunning noise-canceling. The Sony WH-1000XM5 comes with impressive noise cancellation along with a sleek design and competitive price, When we look the Apple AirPods Max, It provide amazing sound quality, superior microphone performance and unmatched comfort which you will not get the Sony WH-1000XM5.
We can not say which one you should choose as everyone have there own choice and it's depend on on your priorities. If you asked which one we like the most, we will definitely go with the Apple AirPods Max. If you value comfort, superior sound quality, and microphone performance, the AirPods Max may be worth the investment. However, if you're looking for a more budget-friendly option without compromising on noise cancellation and design, the WH-1000XM5 is an excellent choice.
James Smith has always been intrigued by electronic products since his childhood. After his post graduation in electronics from a popular university, he decided to pursue a career in the electronics sector. But his calling for writing about these marvellous pieces of work got the better of him. That is how UBG was started. With a writing career spanning more than 12 years, James has worked on several hundred product reviews. During his free time, he like to spend time with his pet dog and relax in the swimming pool.