If you're a bass enthusiast searching for the perfect headphones, the Sony XB900N and the Skullcandy Crusher Evo offer compelling options. These headphones are best for bass lovers. Sony XB900N provides you with responsible and logical bass heads, while the Crusher Evo can be a perfect choice for those who crave overpowering, no-holds-barred bass experiences. In this article, we will compare Sony XB900N and the Skullcandy Crusher Evo Design, Build Quality, Comfort, Battery Life, Sound Quality and other things which will help you understand which headphone is better.
Sony XB900N
Skullcandy Crusher Evo
PROS
PROS
Deep bass and clear sound.
Effective active noise cancellation.
Comfortable fit with plush padding.
Bluetooth, NFC, and wired options.
Customizable sound and EQ settings.
Powerful bass and customizable audio.
Comfortable design with memory foam.
Personalized audio and EQ presets.
Adjustable sensory bass delivery.
Built-in Tile tracking for headphones.
CONS
CONS
Adequate noise isolation.
Sony Headphones Connect app needed.
Limited noise isolation.
Skullcandy app required for features.
CHECK ON AMAZON
CHECK ON AMAZON
Sony XB900N
The Sony XB900N is one of the popular headphones from Sony. It provides impressive bass performance and advanced features. It has a very powerful bass, so you will get a deep, powerful sound while using it. The headphone has Active noise cancellation, which will give you minimal distractions, and with its top touch controls, you will get easy navigation. Voice assistant integration and customization options via the Sony Headphones Connect app enhance user experience. The Sony XB900N are very comfortable, especially for those who wear headphones for long hours, and it provides long battery life of up to 35 hours. So if you are a music enthusiast, the Sony XB900N headphones will give you a premium audio experience.
Key Features of Sony XB900N
Bass-Enhanced Sound Quality: Features Extra Bass technology for powerful and profound bass response, catering to bass enthusiasts.
Wireless Connectivity: Supports wireless Bluetooth connectivity for convenient pairing with compatible devices.
Active Noise Cancellation (ANC): Offers active noise cancellation technology to reduce ambient background noise.
Touch Controls: Intuitive touch controls on the ear cups allow for playback adjustment, call management, and volume control.
Voice Assistant Integration: Integrates with voice assistants like Google Assistant and Amazon Alexa for hands-free voice commands.
Custom Sound Profiles: Sony Headphones Connect app provides EQ customization options to tailor the sound to individual preferences.
Long Battery Life: Boasts up to 35 hours of battery life with ANC activated, ensuring extended listening sessions.
Quick Charge: Offers rapid charging capabilities, providing several hours of playback time with a short charging period.
Comfortable Design: Padded headband and cushioned ear cups for comfort during prolonged use.
Foldable and Portable: Foldable design for easy storage and portability.
Built-in Microphone: The headphones have a built-in microphone to get a clear hands-free call.
Ambient Sound Mode: Allows users to let in external sounds when needed, enhancing situational awareness.
Touch and Talk Mode: This lets users communicate without removing the headphones by placing a hand on the ear cup.
Skullcandy Crusher Evo
One of the best and most significant features of Skullcandy Crusher Evo headphones is a touch bass and personalized audio, which will give you a unique and unforgettable sound for a perfect listening experience. You can fine-tune sound waves and frequencies to match your hearing preferences. You can customize the audio profile of Skullcandy Crusher Evo. The Tile built-in features will help you to track and locate the headphone, While you can activate the EQ modes for movie, music, and podcast listening. You can quickly control volume adjustment and voice assistant activation with its physical controls. The Skullcandy Crusher Evo lacks active noise cancellation, but it provides powerful bass and dynamic sound.
Key Features of Skullcandy Crusher Evo
Personalized Sound Experience: Offers personalized audio tuning by adapting sound waves and frequencies to individual ears.
Powerful Sensory Bass: Features haptic sensory bass technology for a bass-enhanced and immersive audio experience.
Wireless Connectivity: Provides wireless Bluetooth connectivity for easy device pairing.
Physical Controls: Equipped with physical buttons for playback control, volume adjustment, and voice assistant activation.
Companion App: The Skullcandy app allows users to fine-tune audio settings, apply EQ presets, and customize the sound.
Long Battery Life: Offers up to 40 hours of battery life for extended playback time.
Tile Integration: Integrates Tile technology to help users locate the headphones if they are misplaced.
Audio Latency: Minimal audio latency for synchronized audio when watching videos on platforms like YouTube and Netflix.
Comfortable Design: Features memory foam ear cushions and a design for comfortable extended use.
Rapid Charging: Supports fast charging, allowing for quick power top-ups.
Movie, Music, and Podcast Modes: Provides EQ presets for different audio experiences, catering to various content types.
Passive Noise Isolation: Offers passive noise isolation for reducing ambient noise.
| Specifications | Sony XB900N | Skullcandy Crusher Evo |
| --- | --- | --- |
| Brand | SONY | Skullcandy |
| Standby Time | 300 hr standby run time | 40 hr standby run time |
| Wireless Type | Bluetooth | Bluetooth |
| Recharge Time | 7 hours | 1 hours |
| Microphone Technology | Condenser Technology | Dynamic Technology |
| Remote Control Function | Volume | Next / Previous Track |
| Included Accessories | Ear Pads | Carrying Case |
| Use | Portable Electronics | Computers, Game Console, Portable Electronics |
| Maximum Run Time | 35 hours run time | 40 hours run time |
| Microphone Mount Type | Built-in | Built-in |
| Connectivity | Wireless | Wireless |
| Features | Headset, With Microphone, Noise Canceling, Over-ear, With Rechargeable Battery, With Touch Controls | Headset, With Microphone, Noise Canceling, Over-ear, With Rechargeable Battery, With Detachable Cable |
| PRICE | CHECK ON AMAZON | CHECK ON AMAZON |
Sony XB900N Vs Skullcandy Crusher Evo – Detailed Comparison
Price and Availability
The Skullcandy Crusher Evo and Sony XB900N fall within a similar price range. The Crusher Evo is priced at $200, while the Sony XB900N retails for $250. But you can get these headphones at much cheaper rates during the offers and sales. As we can see, both the headphones do not have much price difference, but both offer significant value for bass lovers.
Build Quality and Design
When it comes to building quality, the Skullcandy Crusher Evo and Sony XB900N demonstrate durability. Both models are collapsible, easy to extend, and free from cracking or squeaking issues during handling. But they both are from different makers, so they have different materials and designs.
The Skullcandy Crusher Evo provide a premium feel, as it has a soft-touch body, unique alcantara on the headband, and they use high-quality leather for ear pads. The design and comfort of headphones make them look pleasant to hold and wear.
On the other hand, the Sony XB900N utilizes a mostly textured plastic body. While this isn't a downside, the Crusher Evo's premium materials give it an edge in terms of tactile experience.
Comfort and Fit
If you are a music lover who listens to music for long hours, then comfort is a critical factor to consider when choosing a headphone. In this aspect, the Sony XB900N excels. The headphones have a loose fit, exerting a minimal clamping force on the head. Weighing only 254 grams, they're incredibly light and easy to forget you're wearing.
Conversely, the Skullcandy Crusher Evo weighs 310 grams, which can be noticeable during extended use. The firmer fit and increased weight might make them less suitable for marathon listening sessions. The Sony XB900N's better padding under the headband and more spacious ear pads contribute to superior comfort compared to the Evo.
Battery Life and Connectivity
When choosing wireless headphones, battery life is a significant factor. The Skullcandy Crusher Evo and Sony XB900N provide USB-C charging, which will give you the convenience of using them with modern devices. The Crusher Evo boasts a remarkable 40-hour battery life, while the Sony XB900N offers 35 hours with active noise cancellation (ANC) turned on. Remember that battery life can vary depending on usage, especially with the Evo, where more bass leads to reduced battery performance.
In terms of connectivity, both models support Bluetooth but can only connect to one device at a time. While simultaneous multi-device connectivity is missing, both headphones offer zero latency for video and movie consumption on both iOS and Android devices.
However, the Sony XB900N offers superior codec support, including SBC, AAC, APTX, APTX HD, and LDAC. LDAC is Sony's high-resolution audio codec which will help you improve the audio quality for users looking for the best wireless experience.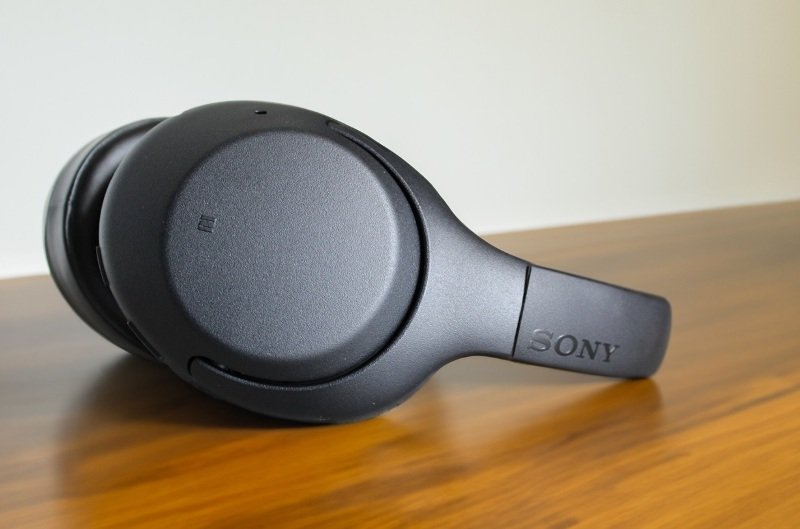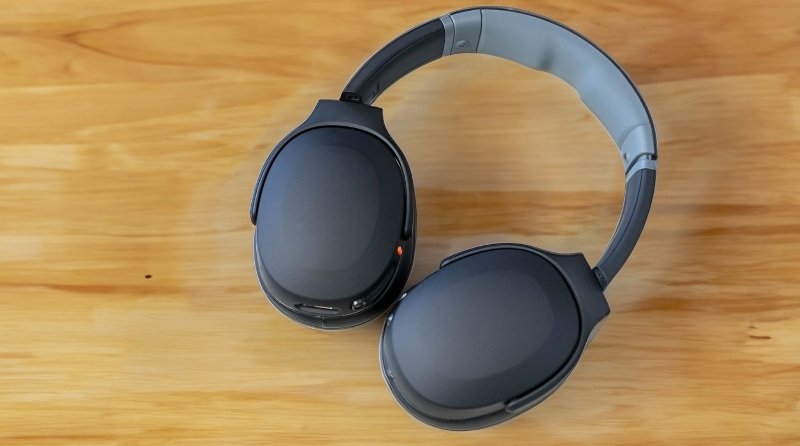 Sound Quality and Performance
When it comes to sound, the Sony XB900N and Skullcandy Crusher Evo cater to different bass preferences. In the XB900N, you can use the customizable EQ settings to tweak the sound as you like and switch between different settings for various listening scenarios. The bass is impactful and immersive, providing the signature head-rattling experience.
In contrast, the Crusher Evo takes bass to another level entirely. The bass response is compelling, with vibrations that can rattle your head. Despite its bass emphasis, the Crusher Evo maintains tight and precise bass delivery, avoiding muddiness.
Well, when it's come to sound quality, the Sony XB900N has an advantage because it offers better instrument separation and clarity, which make them more flexible for various class and listening situations.
Active Noise Cancellation and Additional Features
In terms of active noise cancellation, the Sony XB900N surpasses the Crusher Evo. While the ANC of the XB900N isn't as advanced as newer models, it still effectively reduces external noise without causing cabin pressure or altering music quality.
The Sony XB900N has an advantage when it's come to ambient mode, as this mode provides natural and clear sound, which makes the headphones suitable for outdoor activities. The Crusher Evo lacks an ambient mode, and its noise isolation isn't as effective as the XB900N's ANC.
When it comes to the Crusher Evo, It has Tile support features, which are valuable for locating misplaced headphones. While it doesn't make up for the lack of ANC or an ambient mode, it's a convenient addition.
Microphone
In the microphone department, the Sony XB900N outperforms the Crusher Evo. While neither excels at blocking ambient noise, the XB900N produces a more natural voice recording, while the Evo's microphone features amplification and a slight background hiss.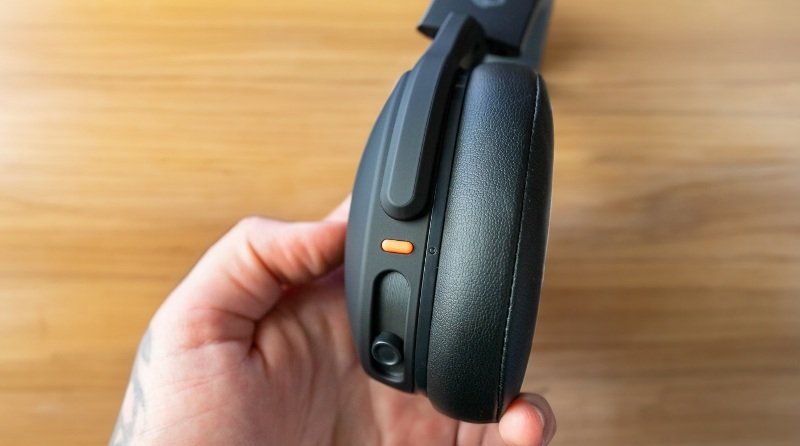 Conclusion
So now we come to the end of this comparison, and the Sony XB900N and Skullcandy Crusher Evo are the best headphones for bass enthusiasts. Still, as we discussed, their approaches to bass and overall features differ significantly. The Sony XB900N is the logical choice for those seeking versatility, comfort, and active noise cancellation. It gives you some best options, like customizable EQ settings, impressive sound quality, and an ambient mode, which make the XB900N serve as a reliable daily driver.
But that does not mean Skullcandy Crusher Evo is less. It also offers an explosive bass experience which is exhilarating and pure fun. While lacking in comfort for extended use and advanced features like ANC, the Evo's over-the-top bass and premium feel make it an excellent choice for secondary headphones focused on enjoyment rather than versatility.
Alternatives of Sony XB900N and Skullcandy Crusher Evo
Active Noise Cancellation
Up to 20 hours of battery life
Alexa and Google Assistant integration
Volume-optimized EQ
NFC pairing
JBL Quantum ONE
QuantumSURROUND sound technology
Active Noise Cancellation
RGB lighting effects
Detachable microphone
Customizable equalizer settings
Bluetooth 5.0 connectivity
30-hour battery life
NoiseGard active noise cancellation
Voice Assistant support
Foldable design
Apple W1 chip for seamless setup with iOS devices
Pure Adaptive Noise Cancelling (ANC)
Up to 22 hours of battery life
Fast Fuel charging (10 minutes for 3 hours of playback)
Multi-function on-ear controls
AKG N700NC Wireless
Adaptive Noise Cancelling
23 hours of battery life
Ambient Aware technology
Foldable design with carrying case
Touch-sensitive controls
James Smith has always been intrigued by electronic products since his childhood. After his post graduation in electronics from a popular university, he decided to pursue a career in the electronics sector. But his calling for writing about these marvellous pieces of work got the better of him. That is how UBG was started. With a writing career spanning more than 12 years, James has worked on several hundred product reviews. During his free time, he like to spend time with his pet dog and relax in the swimming pool.