The gaming headset industry is a vibrant one, with lots happening around at a rapid pace. Today's gamers want plenty of options, features, and aggressive pricing too. Gone are the days when top-end models priced close to $300 had features like noise cancellation.
Today these features are available in headsets priced under $100. Today, we will be taking a look at the Turtle Beach Recon 200 vs Astro A10. The gaming headsets are on par as far as the design, comfort, price, features, and compatibility are concerned.
The Recon 200 comes with a sublime design and comfort for the price. It sounds good, and the music level was breathtaking. It is safe to say that this is one of the ultimate in sound effects under $100.
We were also taken aback by the noise-canceling feature, though it was only acceptable. But you may want to use it for fitness purposes. Besides, it is not suitable for travel and use in noisy environments.
Having said that, it may not be suitable for those wanting opulent sound quality when watching television. That is because the sound leakage is quite bad. The A10 is a top-notch headset and offers clear and crisp noise.
We were pretty satisfied with the sound quality of the headset. But it may not be ideal for those of you in need of sound and convenience viewing television. However, the unit is stunning for gaming purposes.
The A10 comes with a simple and easy-to-use design for any gaming headset. We liked the microphone sound quality for the price range. It also has poor noise isolation and not ideal during travel or use in noisy surroundings.
Both the models may not serve your purpose when you want to use them for sports. Let us read on to learn more about these cheap but functional gaming headsets. You will also find out who our winner is.
TURTLE BEACH RECON 200
ASTRO A10
BUY NOW
BUY NOW

PROS

PROS

It comes with outstanding bass.

The headset is suitable for fast action games.

It has exceptional design quality.

Its fit is decent and steady.

The headset is cheaply priced under the $100 range.
This is a sleek model that is designed well.

It comes with exceptional audio quality.

The microphone recording capability is sublime.

It is a decently comfortable unit.

The unit is extremely cheap when compared to models in the market.

CONS

CONS

It is not rounded as most units similar in price.
The gaming headset comes a little snug.
| SPECIFICATIONS | RECON 200 | ASTRO A10 |
| --- | --- | --- |
| Product Name | Recon 200 Amplified Gaming Headset | A10 Wired Stereo Gaming Headset |
| Brand | Turtle Beach | Astro Gaming |
| Sound Mode | Stereo | |
| Connection Type | Wired | Wired |
| Built-In Microphone | Yes | Yes |
| Headphone Fit | Over-the-Ear | Over-the-Ear |
| Adjustable Headband | No | |
| Compatible Platforms | Nintendo Switch, Nintendo Switch Lite, PS4, PlayStation 4, PlayStation 5, Xbox One, Xbox Series X | PlayStation 4, PlayStation 5, Xbox One, Xbox Series S, Xbox Series X |
| Warranty | 1 year | 1 Year |
DESIGN & COMFORT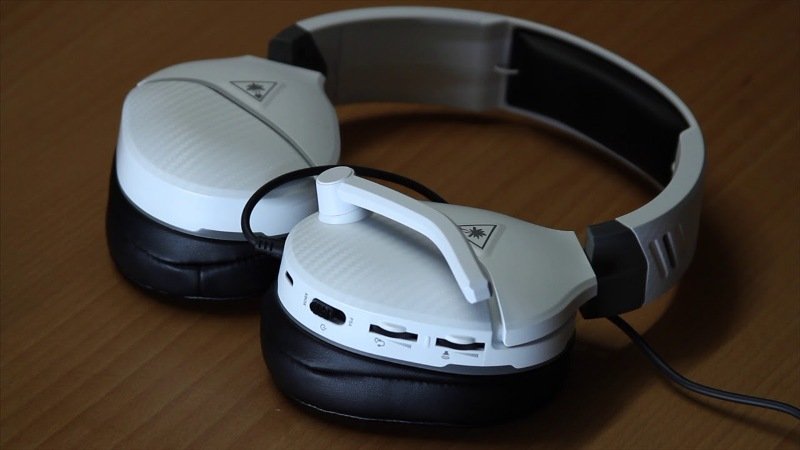 The design of the Turtle Beach Recon 200 headset appears good and more like a gaming unit. However, we felt that the design could have been done better. It does not come with anything special on it.
Yes, this is an under $100 gaming headset, and they are quite robust for the price. We also found that the headband is thick and way better than the previous model, Recon 100. We also liked the retractable microphone that leverages ample flexibility when you use it.
We loved the cushioning as they offered you immense comfort. The earcups have leather material on them. It comes with inadequate padding on the top. Since it is lightweight, users will not feel any pressure.
The design & comfort of the A10 is top-notch. We found the earcups to be relatively small. If you have large ears, then it could be a problem. But we liked the tight-fitting of the earcups, and they were just right.
It did not tighten to ears, or at no time did we feel any discomfort whatsoever. However, you may want to take a break after prolonged gaming sessions. But you may not want to compare them to top-end models in the market because they are not the best.
At the same time, they are not bad either. Overall, the A10 came with a good design and offered good comfort. But the padding and size may not suit people with large ears. If you are alright with that, then that should be fine.
BUILD QUALITY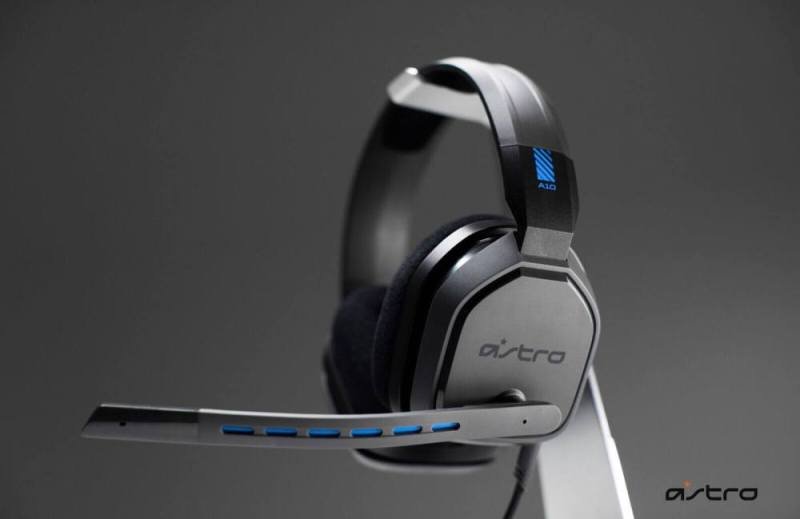 The Turtle Beach Recon 200 has a good build quality. However, we felt that the plastic material gives it a cheap appearance. Some components of the unit can be thin and may break if fallen. But the headband is solid and comes made from metal.
It gives the product sublime flexibility and a robust design. Sadly, the audio cable that comes with the unit is not removable, and you will have to replace it. However, the unit is definitely stable, and the high clamping force makes it steady.
Likewise, the Astro A10 comes made from anodized aluminum that is given with solid polycarbonate. That ensures that your headset won't break easily, even if dropped accidentally. We felt that the sleek design helps its cause, and users will handle it gently.
After all, it is not every day you come across a priced headset under $100, looks so elegant. We liked the color tones on the product as they came in vibrant colors of blue, red, and green.
Our tester found that the unit is quite durable and can easily withstand any amount of stretch. As we said, we like the metal grip that it comes made of. You can also make use of the measuring measurements enabling you to adjust according to your requirement.
Both the models are sturdily designed and can withstand falls and accidental breaks. However, we felt that the A10 came with a robust design and elegant appearance. Though the Recon 200 is always known for its durability factor too.
AUDIO PERFORMANCE
The audio quality is a field where the Turtle Beach Recon 200 shines. We were astounded by its performance. The unit is opulent and provides you with intense audio for a gamer's liking. Gamers also liked the cable cord that they can plug into the controller.
It comes powered by a battery, and it makes the unit phenomenal to use. Our tester plugged them and was pleasantly surprised at the audio he received from it. The sound was crisp, bassy, and straightforward.
We tried games like CODS Blackout beta, and we were able to listen to low sounds clearly because of the sound amplification. You will also be impressed with the PS4 controller because it is that loud.
For this price range, the sound offered was good. Even in games where the sounds kept low, you could hear what you shouldn't. It may not be on par with Bose or Sennheiser, but you need to keep the price factor in mind again.
The A10 comes with a decent but uneven audio performance. We thought that the bass volume in the game could have been better. The bass range brings action games to life. We were happy with the exceptional frequency response.
The treble range makes it inconsistent, making it quite challenging to listen to sounds at times. Unfortunately, it has poor noise isolation. The headset is unable to block the background noises that appear from nowhere.
If you are particular about the noise cancellation feature that actually works, then this headphone may not be for you. We would have liked a mixer on it to help you set the sound as you want. But you cannot blame the maker for opting it out because of the low price.
We felt that both Recon 200 and the A10 have excelled in the audio department. We seldom come across two units priced less than $60 getting out intense sound performance. Gamers would be delighted to have one of these on their hands.
MICROPHONE PERFORMANCE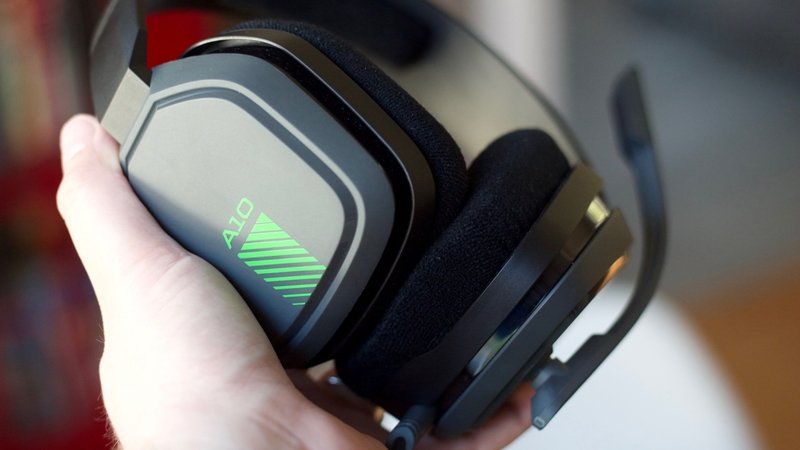 The Turtle Beach Recon 200 vs Astro A10's microphone performance brought no surprises for either of the units. The Recon 200 comes with a flip to mute microphone. We love this feature on a headset.
It gives you the feeling that the manufacturer is doing its best to produce sublime products for gamers. This is the epitome of a solid gaming unit. Besides, we were quite impressed with the performance of the microphone.
Since the microphone length is small, it does not look bad on the unit. The sound quality of the microphone is phenomenal, and people on the other end can hear you clearly. This is under $100 price unit.
So, you cannot expect top-notch quality, but it gets the job done. We found that unwanted noises are picked up from time to time. But that is acceptable. On the other hand, the microphone of the A10 is good.
It comes with the flip to mute feature, which is a standard feature of a gaming unit. But many makers are yet to implement this small but useful feature. The microphone is made from rubber, meaning; it won't get scratched or damaged that easily.
You can also be rest assured that it can move to and fro with ease. This is a perfect unit for gaming, and the microphone sounds ideal for playing games and chatting with clients. No complaints because it works handy for any informal communications.
COMPATIBILITY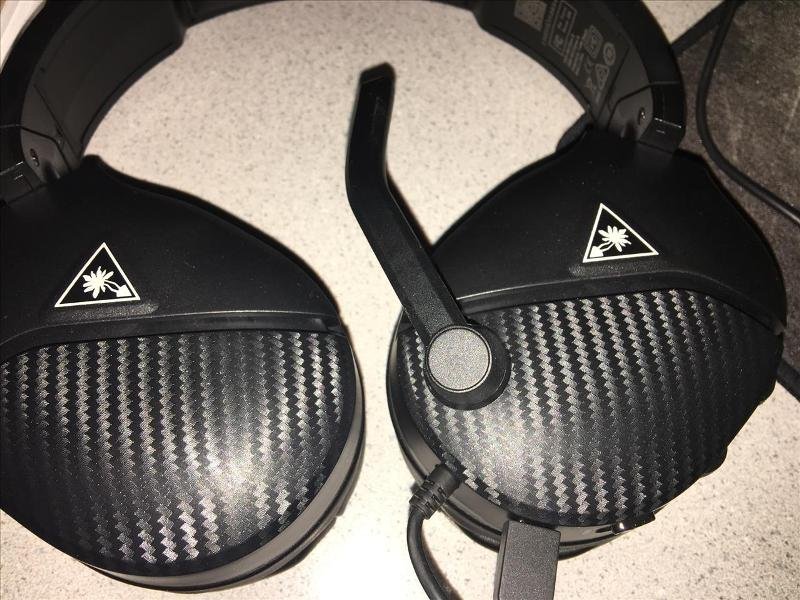 The compatibility of the Turtle Beach Recon 200 is splendid. You will not have any problems when using the unit. It comes with a 1/8″ TRRS audio cable that can be plugged effortlessly into your PC, laptop, PS4, and Xbox One as well.
The unit also has a USB-A cable for charging the headset. You can also connect your PS4 and Xbox with the button at the back. Our tester was also able to plug it into his smartphone seamlessly. On the other hand, the Astro A10 has a 3.5-millimeter jack that is detachable.
It means you can make use of a microphone stand without the wire hanging and giving your unit a clean look. The problem here is that few gamers complained the wire is quite lengthy, making it difficult to get it under control.
As long the device or gaming consoles support the 3.5-millimeter jack, you can connect to it easily. If you are keen on using your PS4, then you might consider getting a Gen 2 controller. For use on your PC or laptop, then you can use the splitter.
The ultimate thing about these gaming headsets is the pricing. Besides being cheap, they come with sublime comfort and quality. We were stunned by the crispiness in the voice. Putting these together, they make for excellent headsets to play games with.
PRICE
These are budget units priced less than $100. If you are a gamer or a user in search of cheap and affordable headsets, then these models might be of interest to you. The Turtle Beach Recon 200 is priced under $60.
Though you can get cheaper on several retailers, likewise, the Astro A10 is priced under $60 and comes cheaply priced on popular retailers. But you want to ensure that you purchase them from a reputed seller.
A notable feature about the Astro A10 is that they usually manufacture top-end units. This is perhaps, the first cheap and functional model from their stable. We felt that they had done a sublime job with it.
Pricing is just under $100; they have got a shot in the arm. Now, many users often feel that a $60 gaming headset may not satisfy them in terms of design, audio quality, or even microphone capabilities. We can vouch for them since we have tested them that they are worthy models.
Verdict
We have reached the end of our comparison review of Turtle Beach Recon 200 vs Astro A10. We felt that the Recon 200 is a sublime model when compared to competitors. You will be delighted to know that A10 is not a bad choice either.
The Recon 200 are suitable for mixed-use and are comfortable to have for several hours. Sadly, they are small in size, and the material is not breathable. The A10 has a gaming-oriented design, and you cannot remove the boom microphone.
The A10 comes with a better robust design when compared to the Recon 200. Perhaps, that might be its undoing. We also liked the bass-heavy sound profile that is popular among gamers. Though the Recon 200 has a regular fitting, the A10 comes with better earcups, and the microphone is stupendous.
We found it tough to make a decision between two cheap but exceptionally functional gaming headsets. As far as the price goes, there is not much of a difference. Both the units have small earcups, and that can be an issue.
However, our pick for the comparison review between Turtle Beach Recon 200 vs Astro A10 was the Astro A10. We felt that it could be good for you all to buy as it can sublimely fit the needs quite seamlessly.
James Smith has always been intrigued by electronic products since his childhood. After his post graduation in electronics from a popular university, he decided to pursue a career in the electronics sector. But his calling for writing about these marvellous pieces of work got the better of him. That is how UBG was started. With a writing career spanning more than 12 years, James has worked on several hundred product reviews. During his free time, he like to spend time with his pet dog and relax in the swimming pool.