So, what are the different kinds of headphones in the market? If this question is pondering inside your mind, then you have come to the right place. You see, today, we will be reading about the various types of headphones that are sold in the market.
There is no denying that the headphone market is a billion-dollar segment. We can see that they are growing by leaps & bounds every year. Each year, there are countless models that are released by the different brands in the market.
You may want to know that every headphone is designed specifically for a particular purpose. This makes your buying decision very critical and harder due to the fact that we have so many models in the market.
What are the different types of headphones?
Knowing these types can help you choose the right model for yourself. Whether you are in need of a headphone or want to know the different kinds of headphones in the market out of curiosity, we have got your back.
We have researched to come up with a list of the different types of headphones that are sold in the market. Perhaps, you are in search of the right kind of a headphone. All of them are not the same.
They come designed differently and have a wide range of functions. While some of them provide you with the basic features, some models can offer you with stupendous features that are infused into them.
Without wasting any more time, let us find out more about the types of headphones that can be found in the market. When you have finished reading the post, you will understand more about the types of headphones, and may have made your decision.
Closed-back headphones
Open-back headphones
On-ear headphones
Over-ear headphones
In-ear headphones
Earbuds
Noise-canceling headphones
Wireless earbuds with a cable
Bluetooth headphones
1. Closed-back headphones
The first type of headphones is the closed-back headphone model. They are very popular among users because of their ability to block the sound when the headphone is being used. Moreover, you don't disturb anybody when listening to music.
The sound stays inside itself. It designs an isolated audio experience that makes sure you can hear everything you want. Besides, you can also use them for making calls and answering calls. There is no disturbance at all, and you can concentrate on what you are saying or listening to.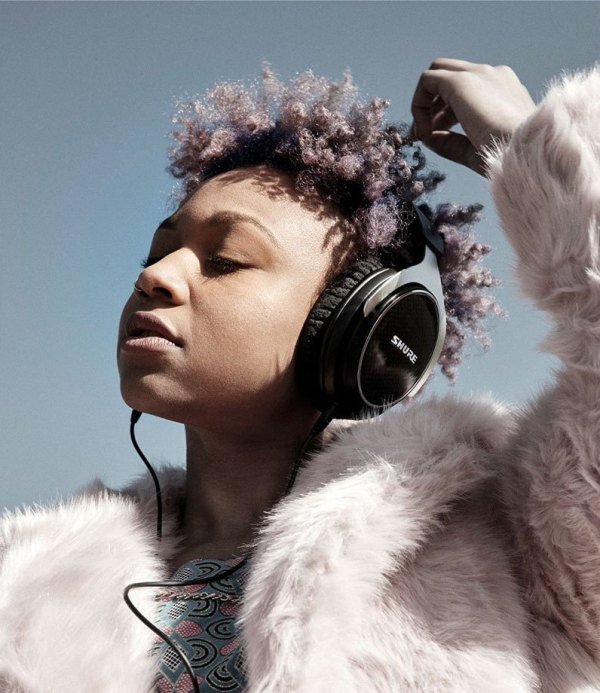 Sound leakage
Basically, there is no noise leakage from this kind of model. This kind of model can also be used by those who do not like any sort of disturbance when listening to music. Perhaps, when you are traveling on a train or bus, and want to pop the headphone and listen to music until you reach your station, then this model can do it for you.
Additionally, you do not disturb those who are seated around you. The unit is quite comfortable to wear for long hours as well. They are produced using top-notch materials. We have rarely heard of any discomfort from users.
Who uses it?
We find these kinds of models commonly in studios where singers, and artists who want to create their own unique music, use them. Obviously, they do not want any sort of disturbance in there.
Moreover, musicians who are performing along with the singer also wear them. They need to be able to focus on the music that is being played and concentrate on the happenings around them.
Why not to use it?
Unfortunately, the heat tends to get trapped in there when you wear them for a long period of time. So, you might want to keep that in mind before deciding to get yourself one of these.
2. Open-back headphones
The open-back headphones are just the opposite of closed-back headphones. In here, the headphone is open in the ear cups allowing you to have better airflow. Besides, the person seated beside you can hear the music or what is being said, if you are on a call.
The style with the closed-back headphone is the same. It is over the ear and ensures proper protection as well. You can adjust it depending on the size of your head or ears. Unlike the closed-back model that is suitable for smaller heads & ears, this unit is ideal for larger heads & ears.
As it comes with an open construction, there is plenty of leakages that create a mix to remain and accurate. This feature is essential to avoid mix-ups in the frequencies, which happen when you use the closed-back model.
Sound leakage
While the closed-back model might sound like an ideal option, it will start to keep lower frequencies. It can happen after some time, and you may not like what you hear from within. When you are an audiophile, then you may prefer using the open-back model.
When you are into mixing, then you need the accuracy and the flat sound that comes with lower disturbances. It helps you to understand what you are listening to and design a better sound.
Who uses it?
So, why do users use it in the first place? Probably, because of the airy design. When you are somebody who wears a headphone for a lengthy period, then this model is ideal for you. It is meant for those of who specialize in mastering the settings in the studio.
Why not to use it?
If you are somebody who is worried about others who are seated around you, then this headphone is not meant for you. But when you are alright with it, then you will like this style because it is great.
3. On-ear headphones
The on-ear headphones are placed on your ears, and the remaining on the head. There is a difference between over-ear and on-ear models. The on-ear model is smaller than the other kind of headphones as they can fit nicely on your ears.
They are actually the size of your ear, and the remaining can fit on your head, as found on the over-head headphones. The audio performance is simply awesome. The over-head headphones come somewhat larger than the ears and might overburden your ears.
Sound leakage
The on-ear design is acquired for some users. While you might prefer using the over-head models, this has an elegant appeal to it. However, please be informed that your ears might begin to hurt after having them for some time.
Who uses it?
We were stunned to find out that there are so many units in this segment. Each of them comes infused with its own features and specifications. While you may find some useful, some might not be that great for your fitting.
Why not to use it?
But they are comfortable and suitable for exercising. When you are somebody who does a lot of exercise, then you may find this model helpful for your cause. The model is able to remain on your head properly and is comfortably placed there.
We suggest that you select a model that suits your ears well so that the pressure applied is not much there. They are durable and that is why these models are gaining popularity in the market.
4. Over-ear headphones
The over-ear headphones are similar to the closed-back headphone models. They are almost the same in fact. You might ask what the difference is then between these two kinds. Well, though the difference is quite minimal, there is some difference.
The over-ear model is known as the circumaural. It is placed on the top of your head and can cover your ears properly. It is here that the term ear cups were derived from. Besides, the model can offer you with sound isolation.
Sound leakage
It has a better audio reduction capability than most of the other models that have been discussed in this post. These models are designed using sublime materials that are durable that ensure the sound quality is not affected at all.
This is possible to do on the open-back headphone or the over-ear model where your ears are provided with ample breathing ability. Some of the top-end headphones come produced with earcups that are made from leather, which can offer you with a comfortable listening session.
Who uses it?
Besides, your ears do not sweat as much as they should because of the material quality present in there. Please do note that the headphones are quite large. This is a quality that has to get acquired by some of you.
These models can cost you a lot. We are talking about $500 or more. They are ideal for listening for several hours without breaking a sweat. You won't feel any discomfort caused similar to the on-ear headphone.
Why not to use it?
We did notice that they are somewhat heavier than most of the models that are available in the market. So, if you are light-headed, then you might want to make sure that you look elsewhere as they cause pressure on your head & ears.
In that case, you can use air-conditioning in your room and have a relaxed atmosphere. However, we may not suggest that you wear them inside the subway & bus or for long rides if you are prone to getting pain in your head.
5. In-ear headphone
The in-ear headphones are the most comfortable of them. They can easily fit inside your ears and provide you with quality music. You can also use them for making calls or receiving calls. The ear-headphones are placed right inside your ear and are compact in design.
Sound leakage
You have to place it inside your ears, and it is done. It is suitable for athletes and professionals because of its ease of use. When you are somebody who spends a lot of time training for sports events or in the gymnasium, then this model would be ideal.
They have competed well against the over-ear and on-ear headphones, which are pricier, and heavier than these. You can place them inside your pocket or bags. They do not take up a lot of space.
But these can provide you with excellent sound quality and performance. You can hear all the notes properly and it also helps in getting rid of external noises as well. They are designed such that the silicone ear top provides you with maximum comfort.
The ear tip comes with audio performance and allows the model to fill the music inside your ears directly. This model is ideal for those of you who are on the go. You can even place them on your ears when you are reading or browsing something on your device.
Who uses it?
Maybe this is the reason why they are so popular among users. You would be stunned to know that almost 65% of the market is based on in-ear models. They are known as canal phones. Anybody can cause this model because it is extremely simple to use.
Why not to use it?
Of course, if you have hearing issues or are prone to loud music or noise, then we may not suggest you with this kind of headphone. You do not want to get them inside very close to your ear drums.
As we already warned you, this model is not the most ideal for those with hearing issues. We do not recommend them to you at all. Besides, prolonged use of this model can cause permanent hearing loss, at high volumes, so please take care of that aspect.
6. Earbuds
What are in-ear headphones and earbuds? Aren't they both the same because they come with a similar design? Yes, they are almost the same, but if you look closely, you can notice the difference in them.
The earbuds are slightly broader than the in-ear headphones. The best example of the earbuds would be the Apple earbuds. They are very popular among the masses and are used considerably well.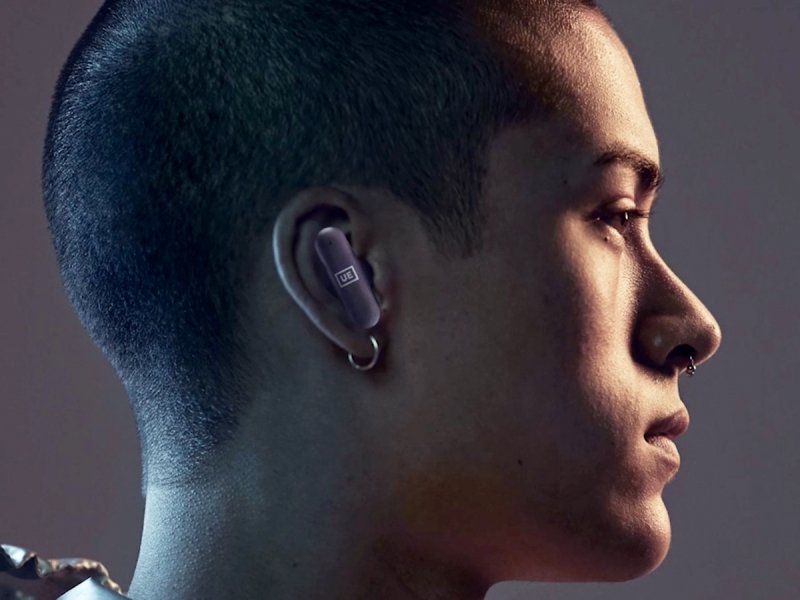 Sound leakage
Unfortunately, the design is broader, and they do not penetrate your ears as much as they should do. You can notice that they come with large circles that press against your ears. They are safe to use, unlike in-ear headphones.
The grip inside your ears is not adequate. Some makers do provide you with ear tips. You can make use of the ear tips to fix the earbuds and listen to music. You can replace them as and when you want.
If you are looking for high-quality sound it is tough for this style to compete with other headphone categories but if you want a compact model that is easy to carry around these may be for you.
Who uses it?
They remain safe in there. You might want to know that they can cause sound isolation because of their size. However, we are amazed to know that some of the top-notch models come with advanced technology embedded in them.
Now, you can listen to intense sound quality from them. They can provide you with even more sound quality. These models may not be ideal for exercising because they can fall off at any given moment, which is why you will need to place them accurately inside.
Why not to use it?
It rests outside of your ear allowing you to hear the music or the person talking. However, you can't expect opulent music from this kind of headphone. When you are an audiophile, then this unit is just not meant for you.
Not to mention, users have pointed out that the sound leakage is a lot on this model. We agree with them on that. Similar to the in-ear model, the earbuds are portable and compact in design. You can have them inside your shirt pockets or trousers without worry.
7. Noise-cancellation headphones
We have noise-cancellation headphones that could be the best of the lot that we have provided you on this list. That is because they provide you with sound isolation. The headphone has the ability to block outside noise completely.
These are over-the-head headphones that come with this technology in them. You can wear them next to an engine and won't be able to hear anything. They are that good. This model is meant for those that appreciate the true sound.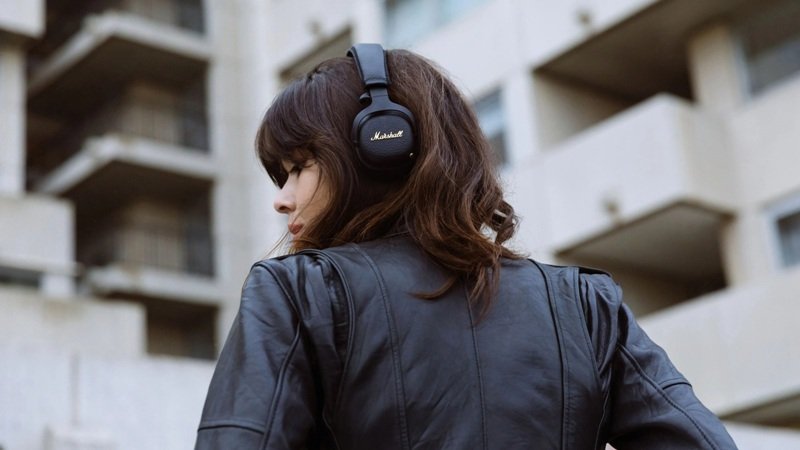 Sound leakage
Besides, if you are keen on listening to music in quiet surroundings or do not want the outside noise to disturb you, then you might want to make use of this model. Moreover, the unit comes infused with a microphone that is designed on the outer portion of the headphone.
The noise-canceling headphones make use of soundproof that removes the outside noise from the inside. They are quite expensive. We are talking about $500 and above. You can even get them for $2000.
For example, you have the Apple AirPods Max that comes priced at more than $500. The noise cancellation on this headphone is sublime. You need to place them on your head and be on your way.
Who uses it?
When you want to make use of the noise-cancellation feature, you need to press the required button provided on the headphone. It could be walking down a busy street, or perhaps you are using them in a crowded station or inside an airport.
The venue does not matter because you are provided with a quiet environment to listen to music or have a pleasant call with your family member or client. The best part is you can do that from anywhere with the noise-canceling device.
The good news is that they come in all makes, sizes, and shapes. That is right. It means you can get them in over-the-head, in-ear, earbuds, and closed-back as well. As you can see, you are provided with a wide range of options.
Why not to use it?
When you can afford them, then you should go for them. There are several headphones that come with this feature, but they may not be quite effective. So, you would want to do some research and then get a reputed branded model like Apple, Samsung, Bose, and Sennheiser.
8. Wireless earbuds with a cable
Earlier, we have read about the earbuds. These models are same except that they come with a cable. They can receive audio wirelessly through the Bluetooth, but come with a cable that is connected on both the left and right sides.
Sound leakage
They have a carrying case and you can place them inside your pocket. Besides, they do not take up a lot of space like the wired headphones. We liked the sound quality because it is pretty good to the wireless earbud models.
The battery level can last for 10 hours. Moreover, you want to replace the battery after 1 year.
Who uses it?
They can tighten the cable that can reduce your movement. But you can place them on your ears and do your work. It does not fall down because the cable will hold it safely, which is a good thing.
Why not to use it?
Users have claimed that the cable can rubs against your body, which is not the most comfortable thing on earth. Besides, if you are on a call, then it makes some kind of noise that can disturb.
9. Bluetooth headphones
Lastly, we have Bluetooth headphones. From the name itself, we can make out that they are embedded with Bluetooth technology. Why not? When we have noise-canceling headphones, then Bluetooth models were just a mile away from them.
Today, we can find several Bluetooth models in the market. They are pretty useful and can be used by a wide range of users. They are ideal for those of you who frequently use headphones for making calls or listening to music.
Sound leakage
Did you know the primary use of headphones in wireless technology was during the war zones? It was done through radio transmitter technology or RF. These sound waves were transmitted through the air into the receiver.
Using Bluetooth technology, you can now connect the devices effortlessly through wireless with radio waves. It comes with a unique channel that requires you to connect it through the frequencies.
Who uses it?
It is nice to know that technology has developed, and today, you can find a wide range of technology being used worldwide. The headphone comes with a chip inside them that allows you to pair them with the device you want to listen to music from.
The same principle is applied when you want to connect the headphone to the device you want to make calls or receive calls from. The primary advantage is that you do not require to use cables.
We noticed that the sound performance on the headphone is just good. There is no reduction in the audio quality. However, at times, due to the lag in the connectivity, you can experience some pauses in the relay of the music.
This is nothing to be concerned about or worried about unless you are recording or producing some music. When you want to make use of wireless headphones and have comfort, then these models are the best option.
Why not to use it?
Sadly, these models tend to use up the battery when you use them without the wire. You need to charge them after 2-3 hours. Some models can work for more than 6 hours, but we are not sure because Bluetooth technology can suck the battery life.
So, using Bluetooth technology often might not be a good idea. You might want to think about that. Moreover, they are slightly expensive too because of the technology-infused there. When you are fine with recharging them and don't want the wires, then go ahead.
Comparison chart – Types of headphones (Good, Better, Poor)
| Type | Design | Portability | Noise isolation | Leakage | Fit | Sound quality |
| --- | --- | --- | --- | --- | --- | --- |
| Closed-back headphones | Good | Better | Good | Good | Good | Good |
| Open-back headphones | Good | Good | Poor | Poor | Good | Good |
| On-ear headphones | Better | Good | Poor | Better | Better | Good |
| Over-ear headphones | Better | Good | Poor | Better | Good | Good |
| In-ear headphones | Better | Good | Better | Better | Poor | Better |
| Earbuds | Better | Good | Better | Poor | Poor | Better |
| Noise-canceling headphones | Good | Better | Good | Good | Good | Good |
| Wireless earbuds with a cable | Good | Better | Good | Better | Better | Better |
| Bluetooth headphones | Good | Better | Good | Better | Good | Better |
Conclusion
We have ended our discussion on the different types of headphones. We hope that you enjoyed reading it and were able to benefit from it. As you can see, there are several kinds of headphones and each one of them come with its own benefits.
They also have their own kind of pricing based on the features embedded in them. Did you like any of them? Perhaps, the closed-back, noise-cancellation, and Bluetooth headphones appealed to you.
To each his/her own. Anyways, please do let us know if we missed out on something. Moreover, if you have any queries about the types of headphones, then please write to us through the comment section, and we will get back to you as soon as possible.
James Smith has always been intrigued by electronic products since his childhood. After his post graduation in electronics from a popular university, he decided to pursue a career in the electronics sector. But his calling for writing about these marvellous pieces of work got the better of him. That is how UBG was started. With a writing career spanning more than 12 years, James has worked on several hundred product reviews. During his free time, he like to spend time with his pet dog and relax in the swimming pool.