In the world of wireless earbuds, we all know how the popularity of Apple and Beats. While Apple make different types of electronic products like, mobile phone, pc, tablet, earbuds and smart watch, on other hand beats keep themselves limited to only earbuds and headphones. Let's not talk much about what they do and come on to the topic we are covering today. In this article we will be comparing two of the best earbuds Apple AirPods Pro (1st generation) vs Beats Studio Buds available in the market. We will compare various aspects like design, sound quality, price, microphone and battery life to understand which earbuds are better and why they are better.
Apple AirPods Pro
Beats Studio Buds
PROS
PROS
Sleek design with glossy finish
Compact wireless charging case
Effective noise cancellation
Spatial audio with head tracking (iOS)
Seamless integration with Apple devices
Advanced microphone technology
Matte finish with cleaner look
Comfortable fit
More affordable price
Universal compatibility with iOS and Android
Good battery life
CONS
CONS
Higher price point
Limited ecosystem features for non-Apple users
Treble can be sibilant at high volumes
Unnatural transparency mode
Limited ecosystem features for Apple users
Bass-heavy sound may not suit all preferences
CHECK ON AMAZON
CHECK ON AMAZON
Apple AirPods Pro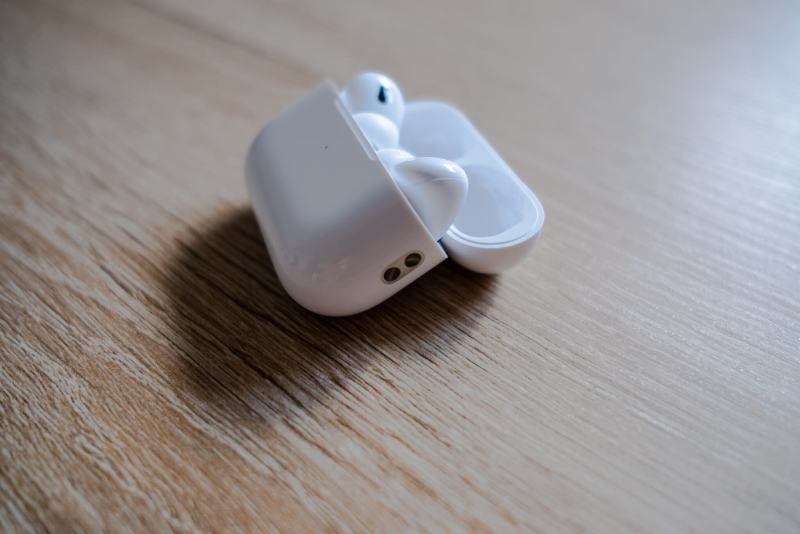 The Apple AirPods Pro, renowned for their sleek design and integration into the Apple ecosystem, hold a position of prominence in the wireless earbud market. The glossy finish and a compact case with a modern aesthetic give them Apple's signature style. While the matte finish of the Beats Studio Buds is visually appealing, the AirPods Pro's compact case offers an advantage in portability. The AirPods Pro give priority to comfort which allow user to use them for long hours without discomfort. Apple commitment to innovation make the AirPods Pro best in terms of convenience with wireless charging capabilities, But battery life is slightly shorter compared to the Studio Buds. One of the best features of the AirPods Pro is their transparency mode, easy integrating with the surroundings and a natural listening experience.
The noise cancellation is a very important factor and AirPods Pro will not disappoint you with it. Impressive noise cancellation performance, with the inward-facing microphone enhanced audio quality. Controlled sound quality and audio experience, makes them an attractive choice for people who love to listing music. Apple AirPods Pro are best for the users who are using Apple devices for all of there needs, as they offer unique features like seamless switching between devices and spatial audio. It may disappoint you when it come to the price factor, As they they costly compare to the other earbuds available in the market with the same features.
Beats Studio Buds
When we talk about the Beats Studio Buds, they are also one of the best earbuds in the market. The perfect design with matte finish and clean look make them perfect alternative of AirPods Pro. Comfort is a most important prospect for the earbuds and you will not get less from the Studio buds, as they are perfectly design to use for long hours which keep them higher compare to other earbuds in the same price range. Beats Studio Buds gives standard modern USB-C charging, But they do not support wireless charging which might be a drawback.
The standout feature of Beats Studio Buds is extended life which can be perfect for long hour listening during the travel. The transparency mode allow you a room for improvement and you can not complain about the noise cancellation as they offer satisfactory performance. You can not avoid sound quality and Beats Studio Buds will not disappoint you with that as they provide well-tuned balance sound with focus on bass along with music genres like hip-hop and EDM. They have dedicated app for android users which give them customization options, but IOS user will not get the customization options as they do not have app for IOS. Beats Studio Buds can be a perfect options for those who is looking for the best earbuds in the budget.
Major Similarities Between Apple AirPods Pro and Beats Studio Buds
Now before we move ahead and start the comparison, let's take a look what are the similarities between Apple AirPods Pro and Beats Studio Buds which will give us a better understand about these earbuds.
Active Noise Cancellation (ANC): The AirPods Pro and Beats Studio Buds comes with the active noise cancellation technology, which is important to reduces the external noise for a perfect listening experience.
Transparency Mode: The transparency mode feature comes with both the earbuds which allow users to listing the outside sound while still wearing the earbuds.
Wireless Charging Case: The charging case give the additional battery life for both the earbuds which allow users to use them for long hours.
IPX4 Water and Sweat Resistance: Both earbuds have sweat resistance feature which make them suitable for workouts and outdoor activities.
Bluetooth Connectivity: Both earbuds provides wireless connectivity and you can connect them with any device which use bluetooth technology.
Customizable Fit: Both the AirPods Pro and Beats Studio Buds come with different size of ear tips, which give the user options to make the earbuds perfectly fit for comfort and audio performance.
Integration with Apple Ecosystem: Both earbuds are designed to integrate well within the Apple ecosystem, offering features like automatic pairing, iCloud syncing, and compatibility with features like Spatial Audio.
Touch Controls: Both earbuds feature touch controls which allow users to control playback, adjust volume, answer calls, and activate voice assistants with gestures.
Portable Design: Both earbuds have compact and portable charging cases that can easily fit in pockets or bags.
Bluetooth Compatibility: They both are compatible with all the devices which support bluetooth audio, including smartphones, tablets, laptops, and more.
Integration with Apple Music: Both the AirPods Pro and Beats Studio Buds support Apple's Spatial Audio feature, which provides an immersive, 3D audio experience with supported content on platforms like Apple Music.
Voice Assistant Integration: Both models integrate with voice assistants like Siri, allowing users to perform tasks and access information using voice commands.
Fast Charging: Both earbuds offer fast charging capabilities, providing several hours of playback time with a short charging duration.
Apple AirPods Pro vs Beats Studio Buds – Detailed Comparison
As we talk about both the earbuds and what are similarities between them. Now let's compare the each prospect between these earbuds to understand which one is better.
Design and Comfort
As most peoples use the earbuds for long hours, So design and comfort should be very important things. The AirPods Pro come with Apple's signature gloss white finish, while the Beats Studio Buds comes with matte red color. The AirPods Pro have rounded corners and a clean aesthetic, while the Beats Studio Buds have a slightly oval shape. Both earbuds offer a perfect fit, But it's always depend on the users test and choices to determine which design feels more comfortable. As we know everyone have different size of ears and sometimes all the ear tips size does not give comfort. But both the earbuds try to give all the possible size of ear tips to make them comfortable for all the users. The AirPods Pro have ear sensors, which allow for automatic pausing when you remove the earbuds from your ears. This feature is very helpful and keep the battery life longer.
Sound Quality
Well, how can a earbuds users avoid the sound quality, As it's a most important feature. The AirPods Pro and Beats Studio Buds both deliver powerful and clear audio. But, there are miner differences in their sound quality. The AirPods Pro gives a more balanced sound, with a slightly enhanced bass response along with well-tuned treble. On the other hand, Beats Studio Buds, lean slightly towards treble-heavy sound, which might be appealing to users who enjoy more pronounced highs. Still we can say that both earbuds provide excellent sound quality, But again, preference for sound can differ from people to people, as everyone have own test for music and sound.
Active Noise Cancellation (ANC) and Ambient Mode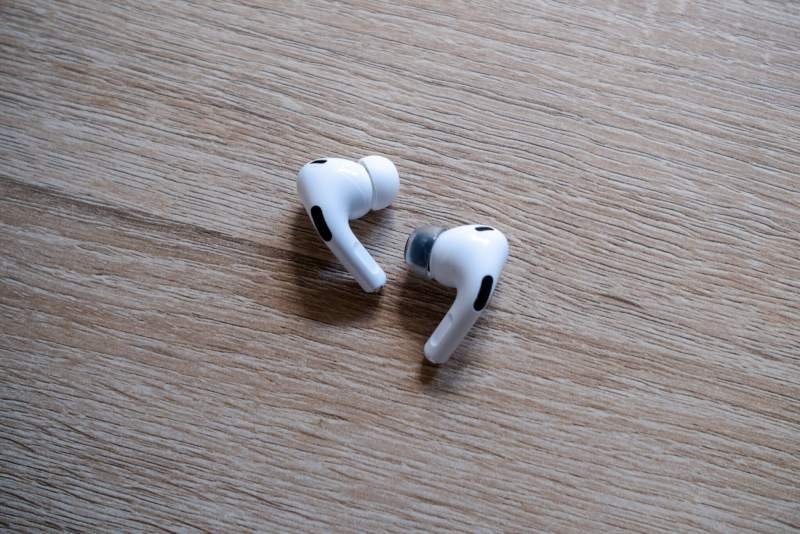 The AirPods Pro and Beats Studio Buds come equipped with active noise cancellation (ANC) and an ambient mode. But AirPods Pro have advantage when it's comes to the effective ANC, It allow you get noticed outside sound or what are peoples talking about around you. Along with that the ambient mode is impressive and almost replicating the sensation of natural hearing. The Beats Studio Buds, also decent when it come to the ANC, but fall short in the ambient mode, as the microphones don't capture external sounds as effectively as their Apple counterparts.
Battery Life and Charging
Whenever we are buying wireless earbuds, battery life is an important factor to consider and we can not avoid it. The AirPods Pro offer around 5 hours of audio playback on a single charge, with an additional 24 hours provided by the charging case. In comparison, the Beats Studio Buds provide approximately 8 hours of playback with 16 hours more from the case. Both options are more than capable of lasting through a day's use, but the Beats Studio Buds have a slight edge in this category.
Connectivity and Integration
The AirPods Pro and Beats Studio Buds exhibit seamless connectivity with iOS devices right out of the box. With a simple open-and-connect process, they establish a stable connection to iPhones and iPads. Both earbuds also comes with the touch controls feature which allow you to control the playback, calls, and activating voice assistants very easily. But, still AirPods Pro provide much better touch gestures which make them better compare to the Beats Studio Buds in terms of control.
Compatibility and App Support
We can say that the Beats Studio Buds is better compare to the AirPods Pro's when it comes to compatibility, as Beats offer an app which supports both iOS and Android devices. This app will allow you to fine-tune and customize settings, including ANC and transparency mode. On the other hand, the AirPods Pro's customization options are limited to iOS devices, leaving Android users with less control over their listening experience.
Price and Value
We don't consider price as an crucial factor when deciding between tech products. Because some people prefer brand over the price while other people prefer quality and features over the price. But still there are some user who consider price as an important factor when they buy tech products. So let's talk about the price and which earbuds offer budget price. The AirPods Pro comes with higher price which is around $250, while the Beats Studio Buds are available for around $150. However, prices can vary due to discounts and promotions. The price difference might be justifiable for some users who prioritize the AirPods Pro's brand recognition, better ANC, and seamless integration within the Apple ecosystem.
Conclusion
We have tried to cover all the aspect of both the earbuds and come to the conclusion, So which you will choose between Apple AirPods Pro and Beats Studio Buds will be depends on your preferences and priorities. If you're an iOS user and wanted to another product which works seamless with IOS and provide a better connectivity, and exceptional ANC, then you can go with the AirPods Pro. On the other hand, if you value affordability, compatibility with both iOS and Android, and a slightly treble-heavy sound profile, the Beats Studio Buds offer a compelling alternative.
At the end we would like to remind you that both earbuds provide amazing sound quality, wireless connectivity, and all the modern features which you can expect from any earbuds. You can also compare the pros and cons which we mention at the start of post to make the right choice. Hope we covered every aspect which will help you to understand which earbuds is better and if we miss anything do let us know in the comments.
Apple AirPods Pro and Beats Studio Buds Alternatives
Well, If you are still not satisfied with the Apple AirPods Pro and Beats Studio Buds then you also look out these alternatives which have similar price range and features.
Industry-leading noise cancellation
LDAC Bluetooth codec support for high-res audio
Up to 8 hours battery life (24 hours with case)
Comprehensive Android app
Active noise cancellation
IPX7 water resistance
Compatibility with Android and iOS
Up to 5 hours battery life (18 hours with case)
Jabra Elite 85t
Customizable sound profiles
Adjustable ANC and HearThrough modes
Up to 5.5 hours battery life (25 hours with case)
Robust app for settings
Anker SoundCore Liberty Air 2 Pro
Hybrid active noise cancellation
Transparent mode
Up to 7 hours battery life (26 hours with case)
Affordable option
James Smith has always been intrigued by electronic products since his childhood. After his post graduation in electronics from a popular university, he decided to pursue a career in the electronics sector. But his calling for writing about these marvellous pieces of work got the better of him. That is how UBG was started. With a writing career spanning more than 12 years, James has worked on several hundred product reviews. During his free time, he like to spend time with his pet dog and relax in the swimming pool.