Bang & Olufsen has been around for quite a while now, and they have managed to produce some exceptional and stunning headphones. Their contribution to the music industry is truly colossal.
Though their devices are slightly on the higher side of things, you do not have to be a rich investor in their products. Any user like a professional gamer or regular listener of music could own their headphones.
One of their top-end models is, without a doubt, the Beoplay H95 headphone. Today, we decided to compare another headphone from their stable, the Beoplay HX headphone. Now, the Beoplay H95 model is pretty expensive.
This is not surprising because it is quite expensive than another model from them, the H9 unit. The Beoplay HX headphone is a top-notch model from them to fill in the gap that was left by the H9.
It is the same as most of the models from the Beoplay series. We did not find too much of a difference in most of them. If you look at the Beoplay Portal, the texture pattern and features like in-game chat & volume control were there.
Otherwise, the price range is also the same as the HX. Likewise, the Beoplay H95 headphone comes with its powerful specifications. Despite their above-average products, the Danish manufacturer has made inroads in the headphone industry.
Bang & Olufsen Beoplay H95 model is close to the $1000 mark making it very impressive. Should you be paying so much money for a headphone that offers you with decent comfort, eloquent sound, and durability.
The start was quite impressed with the cardboard box that the model is provided you with. When you are going to pay so much money, the maker must provide you with a stunning bag to store the product.
It has a robust aluminium case that is quite elegant in design and ideal for a wide range of users. The Type-C charging wire, cloth braid, 3.5 speaker cable, and an aircraft adapter are also included. You can find a microfiber cloth that has a monogram too.
While the accessories were neatly packed, does the unit prove its worth of $1000 price tag? That is for us to read and find out. It comes with great leather clips that are suitable for use on the cable.
Bang & Olufsen Beoplay HX
Bang & Olufsen Beoplay H95

PROS

PROS

The unit has a breathtaking design to it.

The model provides outstanding comfort to wear for prolonged hours.

It comes infused with adaptive noise reduction.

It has a touch operation that ensures you can perform activities efficiently.

There is a hybrid active noise cancellation microphone removing background noise.
The model has a stunning design & build quality to it.

The unit has customized titanium drivers and advanced adaptive noise cancellation.

It has a durable battery that can operate for close to 38 hours on a single charge.

It comes having 2 40mm titanium drivers with neodymium magnets.

There are several built-in microphones enabling you to have clear communication.

CONS

CONS

The noise reduction in the headphone is sensitive to the wind and affects the sound.
The price of the headphone is very costly.
Bang & Olufsen Beoplay HX vs H95: Design & Comfort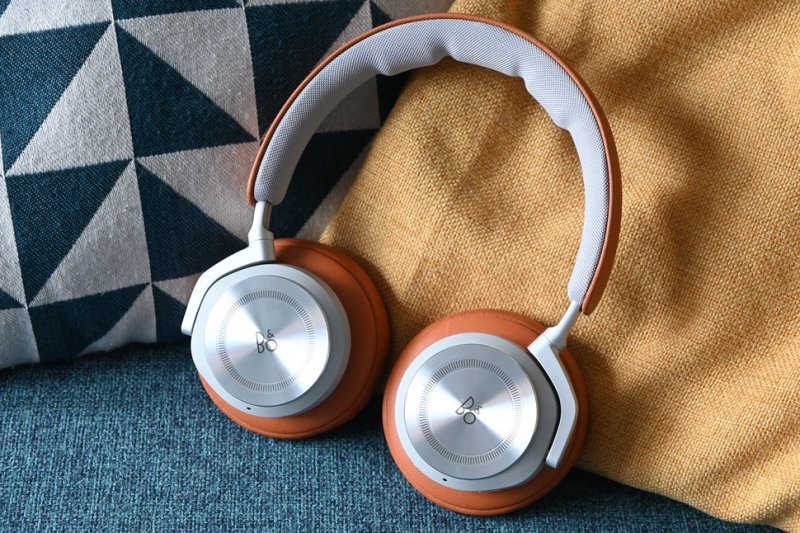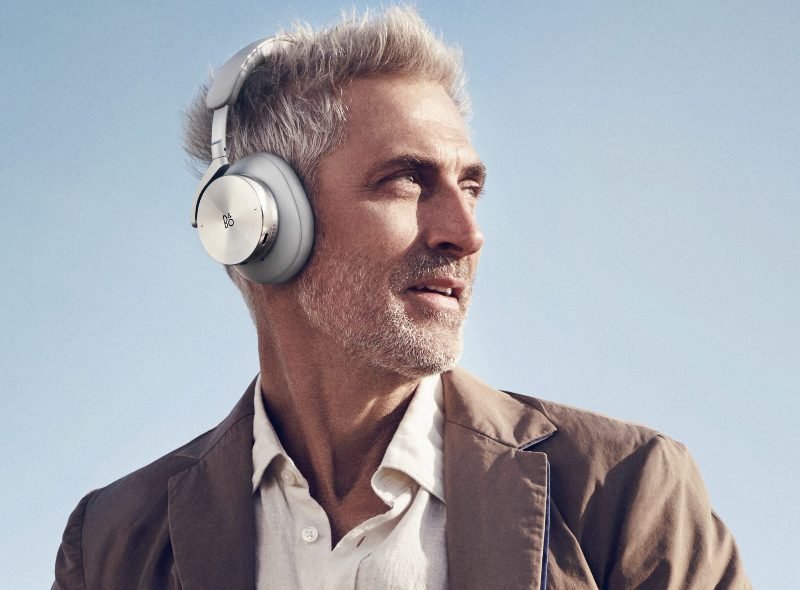 The Bang & Olufsen Beoplay HX headphone comes with stunning design & comfort features. Now, if you are going to have a $450 product, you would expect it to rise to the occasion. The earpads are notable with leather memory foam that gives a luxurious appearance.
Additionally, the model also has a headband produced from aluminium, and the fabric on the headband is breathable. You can note that it comes with a variable electronic noise reduction (ANC) and support for the Bluetooth protocol aptX Adaptive.
We want to mention that most functionalities can be done through the app. You do not require to use steps to do it. There is a full noise reduction from the zero point and then directing the sound to the surrounding with the microphones.
As we mentioned earlier, the carry case is exceptionally done. They are stupendous in their way. It ensures that the headphone remains protected even if you pack them inside a backpack. You can also notice that there is a compartment for storing the cables.
The case comes smaller than what you can find on the Surface headphone. However, it is quite large than the other cases got on models like Bose NC 700 and the Sony 1000XM4. The design of the model is classic and suitable for extended usage.
It comes with its own comfort zone that reduces the pressure on your head. Of course, the model cannot fold and has a bag. Similarly, the Beoplay H95 headphone has its design & comfort features.
But are they worth the price? They come with full-size closed headphones. They are quite elegant to look at, sleek in design, and pretty thin too. It can be folded if you want, and the unit does not occupy a lot of space in the carrying case.
The model's exterior is quite restrained and does not come with too flashy features. Our tester was not satisfied and felt that the maker could have done a bit more. The other Sennheiser Momentum M3 AEBTXL headphone was remarkable in design.
The materials are truly genuine and come with leather, memory foam loaded in the earpads. The headband is produced from metal and forms the headphone's main structure. It comes with 3 color options that include gray, black, and gold.
You can remove the ear cushions if you want to. It comes with the arch of the headband that can be smoothly done. This adjustment system on the unit is quite fantastic, to say. Its design is magnificent.
Bang & Olufsen Beoplay HX vs H95: Build Quality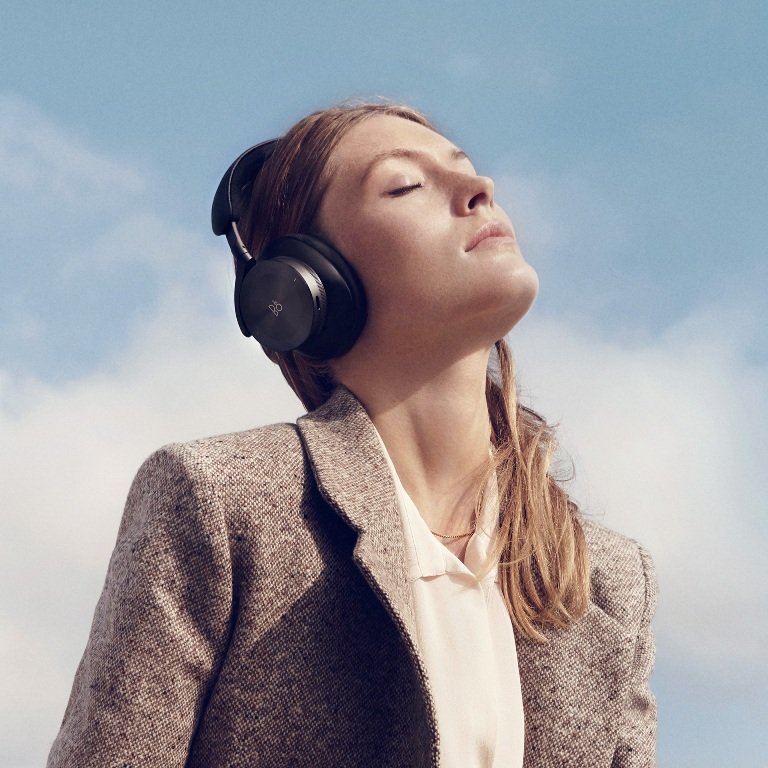 For under $500 and $1000, you would expect that their build quality is just stunning as their price tag. Let us read to find out. Bang & Olufsen are almost on par with makers like Bose, Sennheiser, and Bowers & Wilkins, and Sony to a certain extend.
These manufacturers do not compromise on the build design of the headphones or earbuds. They ensure that the product can last a good 10 or more years with the user. Hence, you don't find users changing them frequently unless they have deep pockets.
The Bang & Olufsen Beoplay HX headphone comes infused with smooth swivelling earcups. The headband is produced from aluminium and can glide smoothly, which is simply fantastic for the durability of the headphone.
It is produced from cowhide leather and has a fabric padded headband. However, users might want to know that the model is not fully collapsable. Though the H95 headphone is collapsible, which is a good thing, the HX headphone is not.
Overall, the unit comes nicely designed and built with top-notch materials. However, there is always room for improvement. The Bang & Olufsen Beoplay H95 headphone comes with an awesome build design.
There is a Type-C charging wire, cloth braid, 3.5 speaker cable, and a microfiber cloth. You can also find a monogrammed present. Users can see that the accessories are packed elegantly, and the leather clips are designed for cables.
We do want to point out that the earbuds are not light. The headband is quite narrow, and we would have liked it to come a little wide. The ear cushions can cover the ear comfortably, offering you outstanding passive sound insulation and not pressurize the weight.
Overall, the Bang & Olufsen models come with the outstanding build quality. They are splendidly done. You can be rest assured that they will last several years at least. Of course, you take better of them; they can go at least 10 years too.
Bang & Olufsen Beoplay HX vs H95: Audio Performance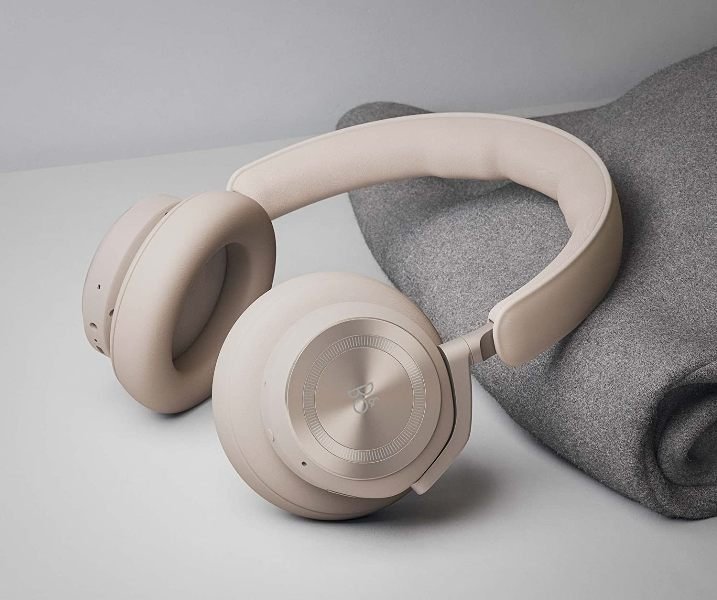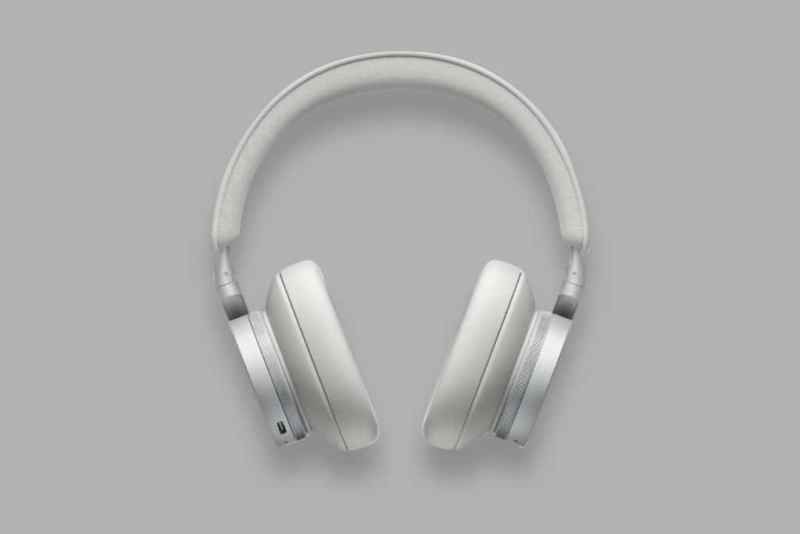 The audio performance of the Beoplay HX headphone is truly amazing. It comes with outstanding audio quality. Our tester thought that they sounded like the Beoplay Portal. Otherwise, it would come as a huge surprise as warm and comfortable.
They do not come with sharp edges or other elements that make them annoying to you. The bass is full and round. It is not very dominant. Its voices are reproduced stunningly and fairly uncolored.
Its sound balance is breathtaking, and you can listen to the music without getting tired. Headphones do not come produced like them. It is complete as you can expect it to be. The automatic noise reduction is quite normal for users.
During the maximum noise reduction, the harmonics and vocals are opulently heard. However, it comes with a distinctive noise reduction feature, and the airiness does return to you. But the midrange becomes slightly hollow and resounding at times.
Its effects are audible when you use them in an office environment. But when you put them on in a bus or train, then you may not notice the sound. The Beoplay H95 headphone sounds fantastic.
It is engaging and quite attractive. It comes with the kind of treble and bass that you would want to listen to. The mood of the composition picks up, and the sound is quite expressive. Some models have the ability to enhance the music performance to listen to them for longer.
We felt that the bass could have been punchier and faster. Its mids are quite dry, and there is no pumping of the vocals there. The low frequencies have done a decent job there. Its tones were not up to the mark.
The treble of the headphone is comfortable and dedicated. Its lower range is nicely transmitted pleasantly and softly. However, we thought that the treble is quite simplified with the amount of complex overtones that do not have to rely on a great technicality.
Bang & Olufsen Beoplay HX vs H95: Microphone Performance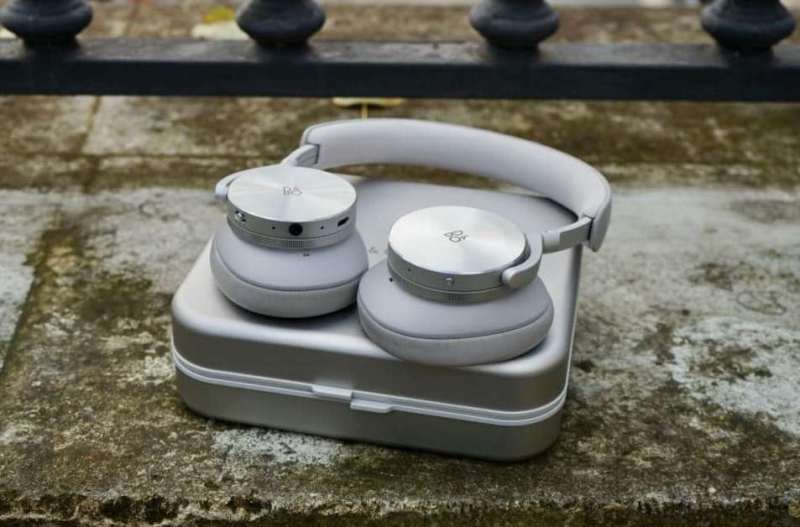 The microphone performance of the headphones is also pretty good. The Beoplay HX model enables you to make calls with opulent quality on them. Our tester felt that the microphone should have come with some emphasis on the voice.
Otherwise, it sounds kind of shallow. Users can make calls in a quiet room if they want. The microphone on the model can pick too much ambient noise, and your voice might sound muffled at times.
The Beoplay H95 model is a splendid choice for making calls. It costs close to 4 microphones that come with great noise reduction. You can notice that it has Bluetooth 5.1 version, aptX and AAC Adaptive codecs supported.
Unfortunately, there is no LDAC in the headphone. That is a shame, really, because this unit comes with a massive price tag. Consumers will be satisfied with the drivers and the electronic filling present on the model that does well not having the digital stream transmitted via wireless.
Bang & Olufsen Beoplay HX vs H95: Compatibility
The compatibility of the Beoplay HX headphone is good. It makes use of Bluetooth 5.1. You can use them to connect 2 devices simultaneously. The performance of the unit is also exceptional because it has zero latency.
This is when you watch movies on the smartphone that can be iPhone and Android devices. It has audio codecs with SBC and AAC that are standard and the APTX Adaptive. Users can operate on a wired connection with a USB-C port and use a 3.5-millimetre audio jack.
The Beoplay H95 unit can connect to several devices automatically. They can give you with a stunning connection. It is multi-point supported with 2 devices. You can combine the touch buttons that are done remarkably well.
Using the touch panel, you can perform functions like pause, play, a physical button for calling with the voice assistant, and wheels to control the volume. Our tester felt that other manufacturers might want to learn a thing or two from this model.
Bang & Olufsen Beoplay HX vs H95: Price
The Bang & Olufsen Beoplay HX – Comfortable Wireless ANC Over-Ear Headphones is priced under $426. It comes with inspiring audio quality that has a well-balanced bass performance. That is blended with a sublime midrange for offering opulent sound.
The model also comes with sound EQ that can be customizable. You can do that effortlessly using the Bang & Olufsen app. It can be set up easily with the help of Bluetooth pairing. Users can gain access through the sound that can be customized with the Bang & Olufsen app.
The Bang & Olufsen Beoplay H95 Premium Comfortable Wireless Active Noise Cancelling (ANC) Over-Ear Headphones are priced under $850. There is a massive price difference of $430. The model has a long battery operating life of more than 38 hours.
It has a top-notch adaptive active noise cancellation. There are also 2 40mm titanium drivers that come with neodymium magnets. The maker has made use of them because they intended to enhance low-frequency response music quality and good precision.
Bang & Olufsen Beoplay HX vs H95: Verdict
We have ended our comparison review between the Bang & Olufsen Beoplay HX – Comfortable Wireless ANC Over-Ear Headphones vs Bang & Olufsen Beoplay H95 Premium Comfortable Wireless Active Noise Cancelling (ANC) Over-Ear Headphones.
We hope you enjoyed the review and were able to make up your mind. If you haven't, you might want to read the post again. We are sure you can decide on the model you want. The Beoplay HX headphone is ideal, not only for the cheap pricing but for the numerous features.
The unit is comfortable, and you can wear them for several hours together. Besides, the model is quite light. Unfortunately, the unit is quite sensitive to the wind issue, and most users may have a problem with it during travel.
You might want to consider that aspect of it. The better alternatives would be the JBL Club One and Sony WH-1000XM4. Similarly, the Beoplay H95 headphone is exceptional. This model is good in features, audio quality, and its autonomy. Check out JBL Free WFH vs JBL Quantum 100.
Though many users have compared the unit with the AirPods Max, they are much better. A good example of that would be you cannot listen and charge the AirPods Max. Additionally, the Beoplay H95 model works splendidly with the iPhone.
The Bang & Olufsen Beoplay HX could be the better headphones because they come with a passive noise reduction, have a neodymium magnet, and 3dB/mW higher sound pressure level. It is also 38ggrams lighter, has a 2meter greater wireless connectivity range, and has more than 8% battery power.
It has a mute function and is much cheaper. The Bang & Olufsen Beoplay H95 headphones are much better as it has 10 hours longer battery life, 12 Ohms lower impedance, and a noise-cancelling microphone.
Not to mention, it is weather-resistant, can be folded, and takes 1 hour lesser to charge. The model also comes with USB Type-C and has stupendous voice prompts. Our winner in this review between the Bang & Olufsen Beoplay HX vs H95 headphones would be the Beoplay H95 model.
James Smith has always been intrigued by electronic products since his childhood. After his post graduation in electronics from a popular university, he decided to pursue a career in the electronics sector. But his calling for writing about these marvellous pieces of work got the better of him. That is how UBG was started. With a writing career spanning more than 12 years, James has worked on several hundred product reviews. During his free time, he like to spend time with his pet dog and relax in the swimming pool.